Rhode Glazing Milk Essence Review With Photos
The Verdict Is In: Hailey Bieber's Rhode Glazing Milk Is Worth the Hype
As POPSUGAR editors, we independently select and write about stuff we love and think you'll like too. If you buy a product we have recommended, we may receive affiliate commission, which in turn supports our work.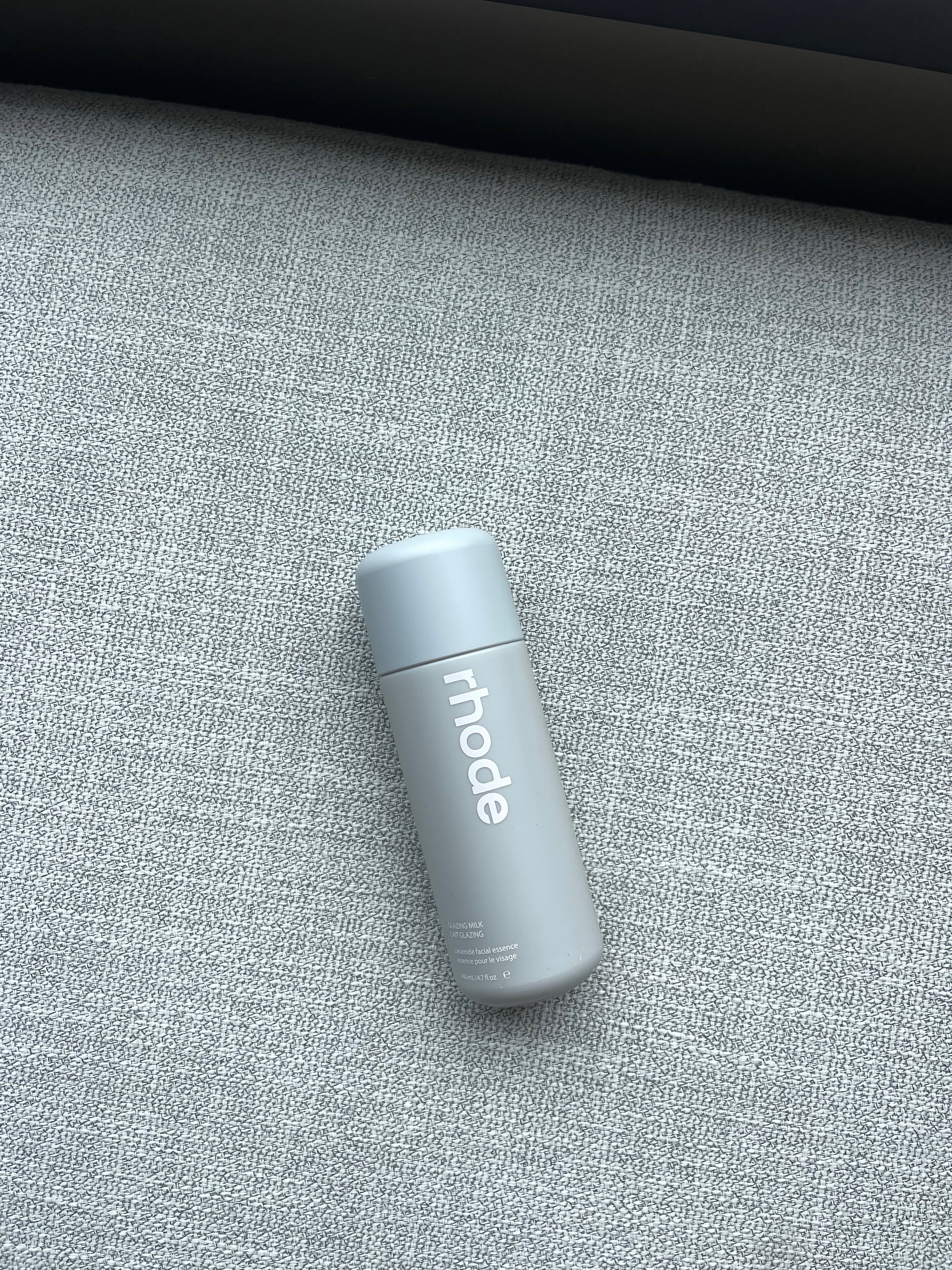 Fun fact: I've never consumed a glass of milk. I've had it in my cereal back when I was 5, but other than that, milk has always been a nonstarter for me. (No offence to all you milk-lovers out there; we all have our quirks.) So when I heard that my style and beauty icon, Hailey Bieber, was dropping a new Rhode product and that it was called the Glazing Milk Essence (£29), I was interested, but not excited.
Realistically, while I understood that I wasn't going to be applying actual milk on my face, I still had my hesitations. I have dry, acne-prone skin, and although I'm always looking for ways to add an extra layer of hydration, I was worried that anything milky on my face would break me out. Plus, although I was a huge fan of the brand's Peptide Lip Treatment, its Peptide Glazing Fluid wasn't for me. (Side note: I know plenty of people who love it, including many of my coworkers.)
However, all of my worrying was for nothing, because spoiler alert: I loved the product. Keep reading to learn more about the Rhode Glazing Milk Essence, including how it worked for my dry, acne-prone skin.
About the Rhode Glazing Milk Essence
The product has been formulated for all skin types.
It's made with ceramides to maintain the skin's moisture barrier, polysaccharides to hydrate, and magnesium aspartate and a blend of zinc and copper gluconate to defend against free radicals.
The formula is vegan, cruelty-free, and gluten-free, as well as Leaping Bunny certified.
What I Like About the Rhode Glazing Milk Essence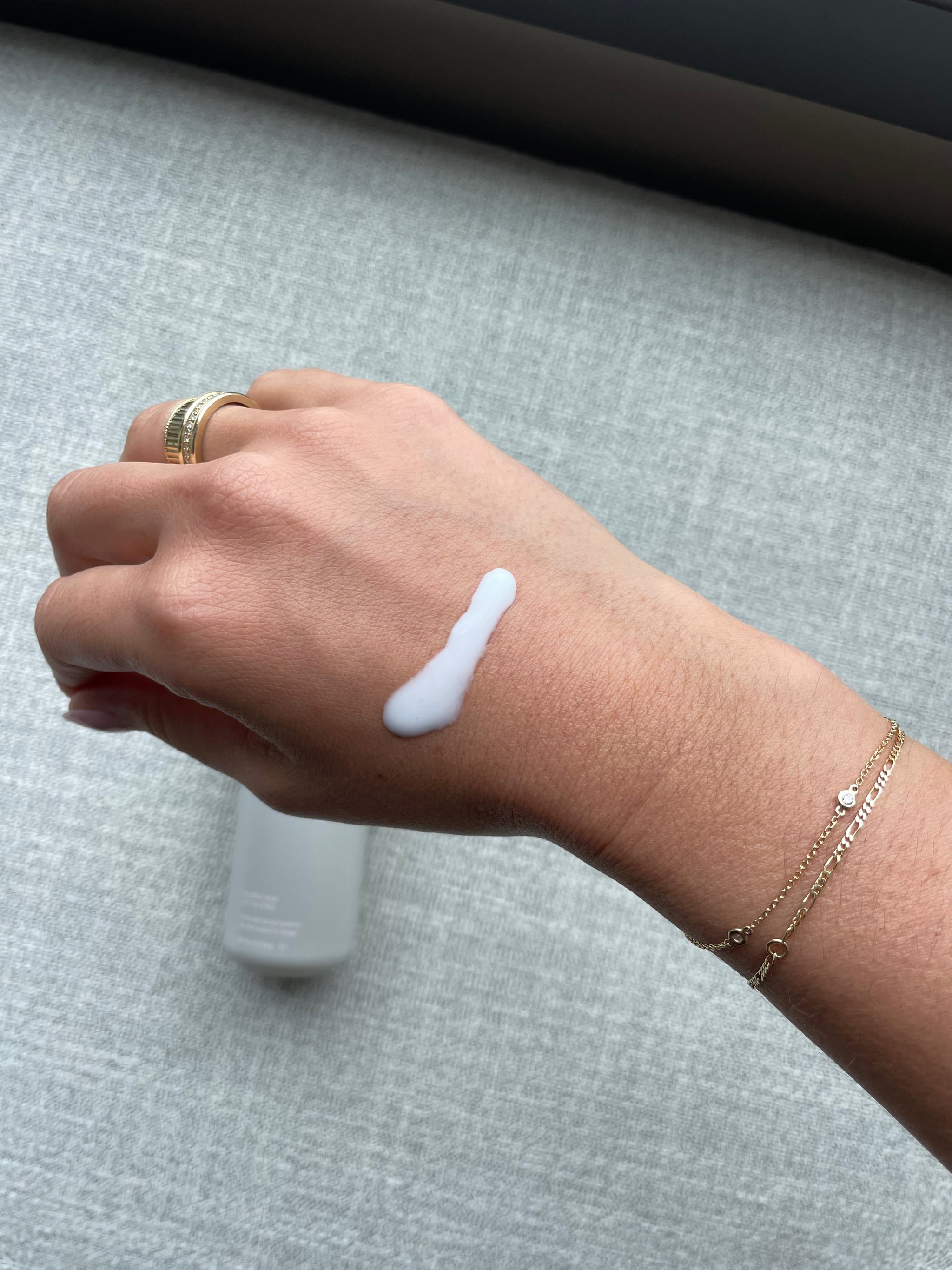 The first time I tested out this product, unboxing it didn't feel as luxurious as I'd hoped. I was using a lab sample, which meant things were pretty bare bones. However, all of that changed as soon as I slapped this magical milk onto my face. The consistency is watery (as an essence should be), but it did the most. I don't often wax lyrical about how hydrating products are because my skin is drier than a burnt piece of toast, but I sh*t you not, my skin felt like a million dollars immediately after I used the glazing milk.
Whereas the Rhode Peptide Glazing Fluid did practically nothing for my skin (sorry, but it's true), the Glazing Milk Essence brought my skin the hydration and dewiness that I had been craving. I've been using it for almost a month now, and I can honestly say it's changed my dry skin for the better.
Plus, thankfully, it also plays well with the rest of my products — it doesn't pill, even when I layer on my vitamin C serum, moisturiser, and SPF, and it also sets up my makeup for success while simultaneously giving me a "lit from within" look. (For the record, I am the opposite of "lit from within" — a darkness surrounds me constantly.)
How to Use the Rhode Glazing Milk Essence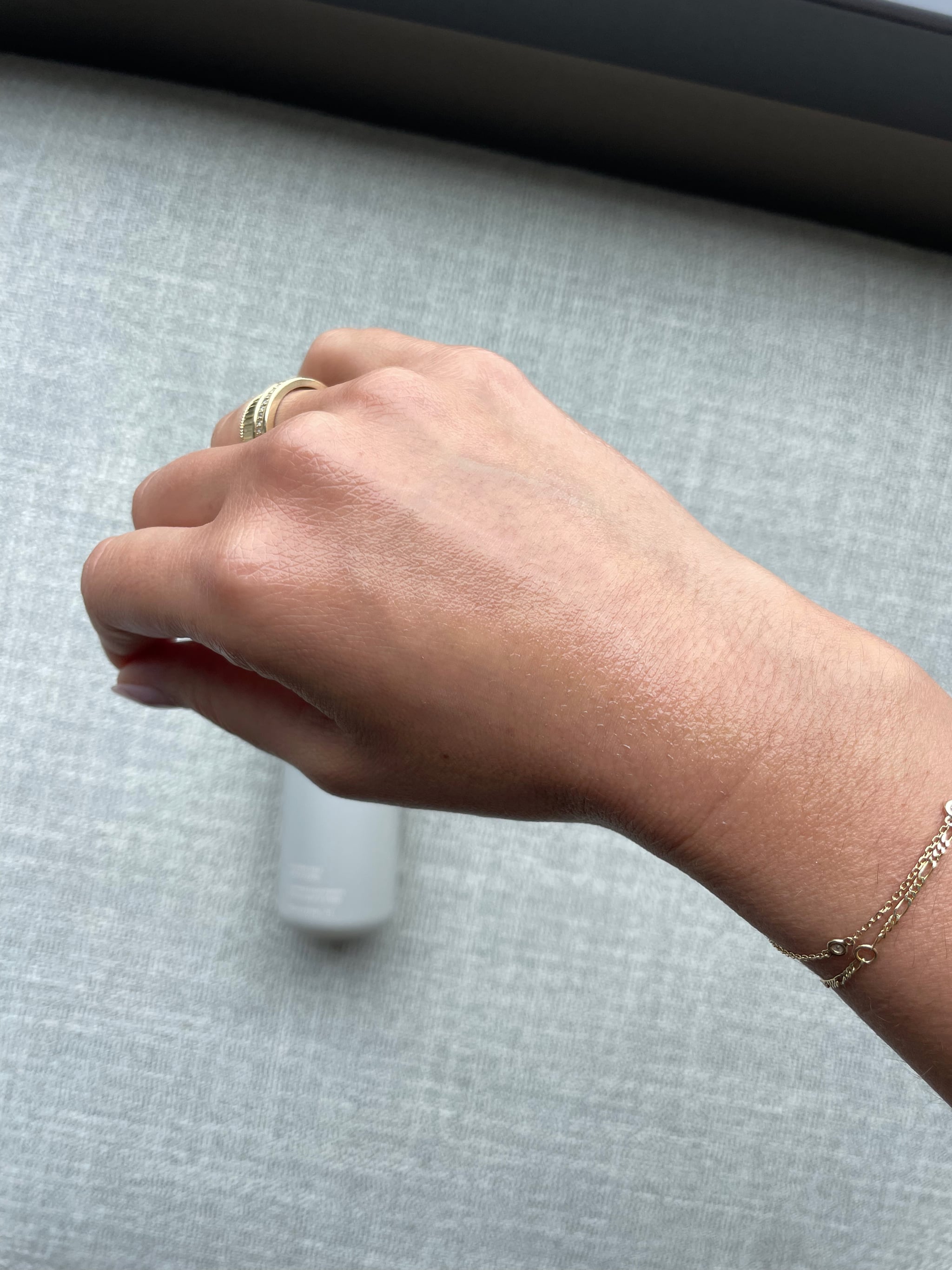 The brand recommends using this product directly after cleansing and then following up with the Rhode Peptide Glazing Fluid. From there, you can end your routine with moisturiser and SPF — or whatever your little heart desires.
I start out by washing my face with a gentle cleanser, then while my skin is still damp, I squeeze a penny-size amount of the Glazing Milk into the palm of my hand. From there, I rub my hands together and then gently pat the fluid onto my face. Once it's dried down, I go in with a vitamin C serum, a moisturiser, and then an SPF.
Occasionally, at night, when I've just come home from a long night out or I just happen to be feeling exceptionally tired, after cleansing, I use the Glazing Milk and skip the rest of my routine entirely. (Don't look at me like that — I promise I still brush my teeth.) I've found that the essence is enough to keep my skin hydrated overnight occasionally, but this isn't a shortcut I'd use every day. Still, just the fact that I can skip out on moisturiser occasionally is a wonder to me, because it's not something I was ever able to do before testing this product.
What to Consider Before Trying the Rhode Glazing Milk Essence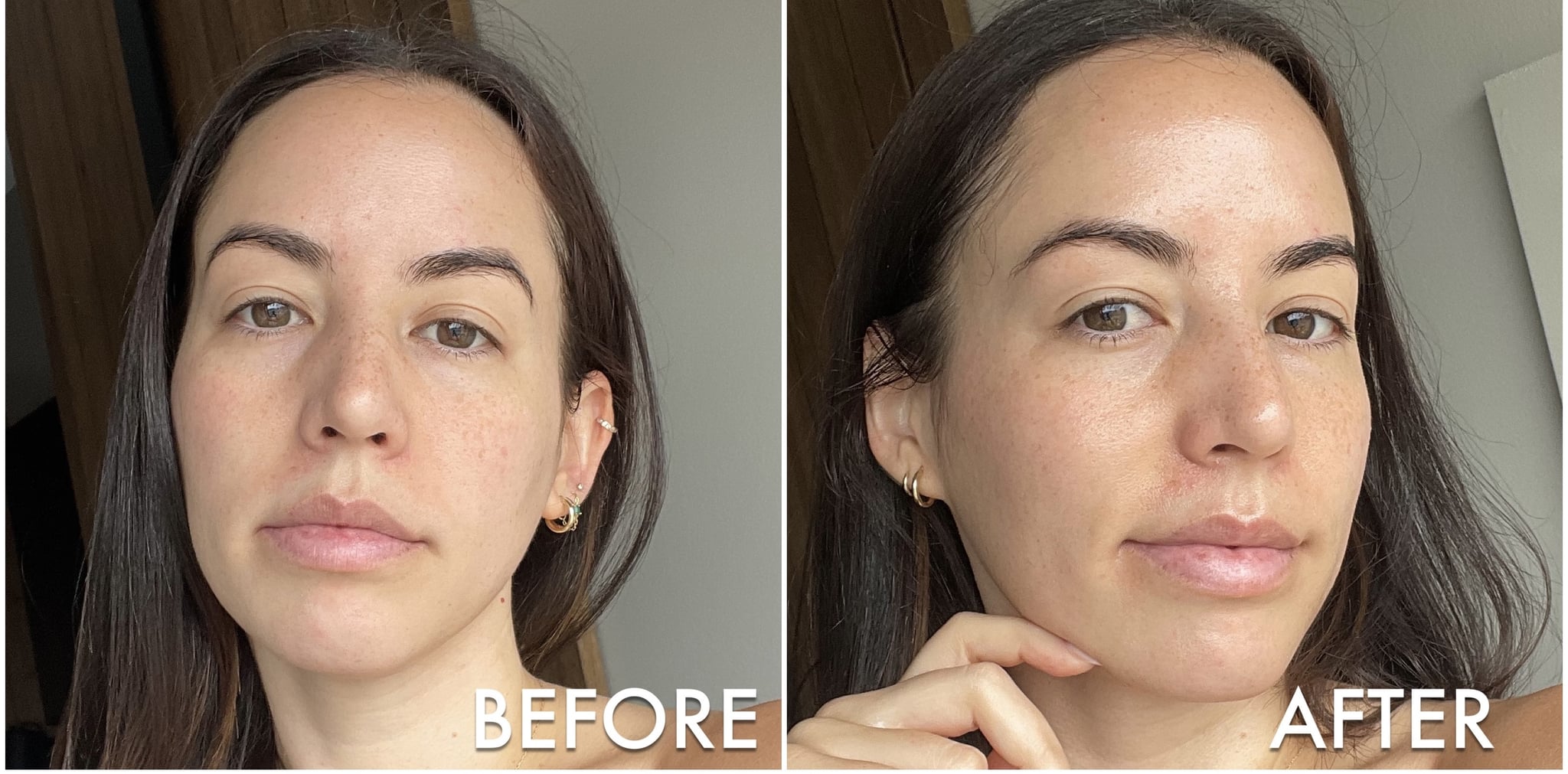 If you're someone who liked the idea of the Rhode Peptide Glazing Fluid but didn't feel like it was quite hydrating enough for your skin, I'd say give the Glazing Milk a shot. Although its consistency is more lightweight than the Glazing Fluid, I felt it moisturised my skin more effectively and for a longer period of time.
Rating:

Image Source: POPSUGAR Photography / Renee Rodriguez