I Tried a "Shattered" Layers Haircut: See Photos
"Shattered Layers" Brought My Fine Hair Back to Life
As POPSUGAR editors, we independently select and write about stuff we love and think you'll like too. If you buy a product we have recommended, we may receive affiliate commission, which in turn supports our work.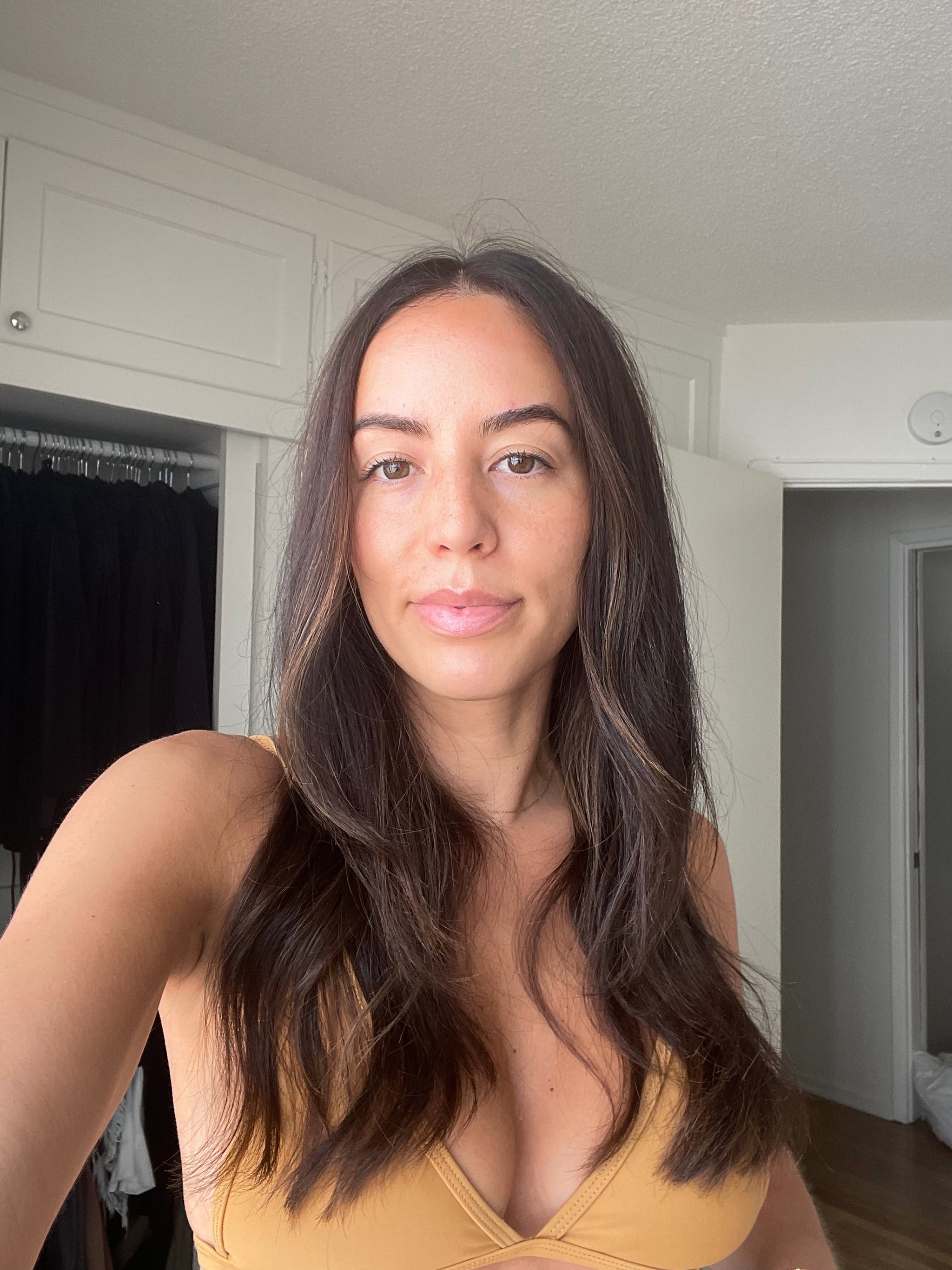 I'll just come out and say it: I'm over '90s hair. I used to be glued to my velcro rollers, and you wouldn't catch me exiting my house without accentuated layers that made me look like Farrah Fawcett, but ever since moving to Los Angeles after a breakup, I've been into beachy, effortless hair. As such, I've also been searching for the right haircut to emulate my new aesthetic.
It seemed like no matter where I looked, it was all about layers, layers, layers, but the options weren't subtle. I wanted something imperceptible, something that would give my hair texture but didn't look too "in your face." For the last year, I've been trying to grow my hair out as long as possible, so I've been looking for cuts that allow me to keep the length of my hair while still adding movement. After searching for some time, I was introduced to "shattered layers," a new technique that promises to change your hair for the better.
"'Shattered' layers are a cut that you can see only when there is movement to the hair," hairstylist Juli Akaneya, previously told POPSUGAR. "When the hair is still, there is no line or separation of visible layers." The cut is more like a dusting, but it adds movement and volume without weighing the hair down, which is exactly what I've been looking for.
I visited Mare Salon in West Hollywood (one of the best salons in Los Angeles, according to POPSUGAR editors), to see owner and celebrity stylist Mara Roszak. We sat down to talk about what I wanted to do with my hair, and I explained I wanted to try shattered layers so that I could get the trim my hair desperately needed while still keeping the bulk of my length.
After shampooing and conditioning my hair, we went back to the salon chair where we blew it out using a boar bristle round brush, and then Roszak started out on a dry cut, which is the best way to cut shattered layers. The haircut itself focuses on the ends of the hair, rather than the top or middle, so that's where Roszak centreed her attention. "We're going to do a micro trim and lightly dust the ends to take off any dryness," Roszak says. "A little goes a long way, and what this does is immediately softens the hair and removes dry weight, which will create a healthy flow and bounce."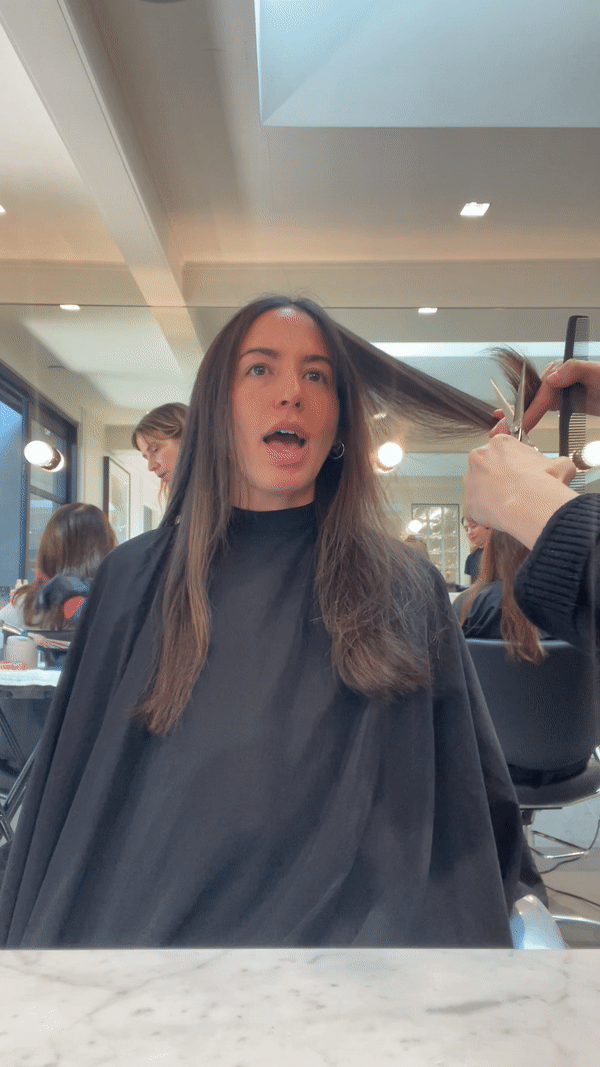 Once she was finished cutting, Roszak came in with the final touches. Since my hair was already blown out, all we had to do was add a bit of styling oil, and I was practically ready to head out the door. "I like using the Rōz Santa Lucia Styling Oil ($45) on mid-lengths to ends to help fight frizz and give hair a smooth finish," Roszak says.
I asked Roszak what the upkeep was like for this style, and the good news is that it's fairly minimal — which is music to my ears, because I'm looking for something low-maintenance. She suggests getting a trim every three months if possible, but also noted that how I cared for my hair at home moving forward was just as important. "Going to a stylist every few months is great, but what makes the biggest difference in the health of your hair is what you do on a daily basis," Roszak says.
She suggests using a quality shampoo and conditioner, as well as using a regular mask or treatment to add moisture back into your hair, like the Rōz Willow Glen Treatment Oil ($48). "It helps to add a layer of protection against things like the sun and chlorine, as well as prevent split ends." I also love the Ouidad Advanced Climate Control Frizz-Fighting Hydrating Mask ($44), which is a POPSUGAR Beauty Award winner.
I've had my new look for a little over a week now, and I couldn't be happier with the results. My hair has lots of texture and movement, but I was able to keep it long — my main goal with this style. I've been styling it using my Dyson Airwrap to give it lots of bounce, but the shattered layers also make my hair look great when it's air-dried as well. 10/10.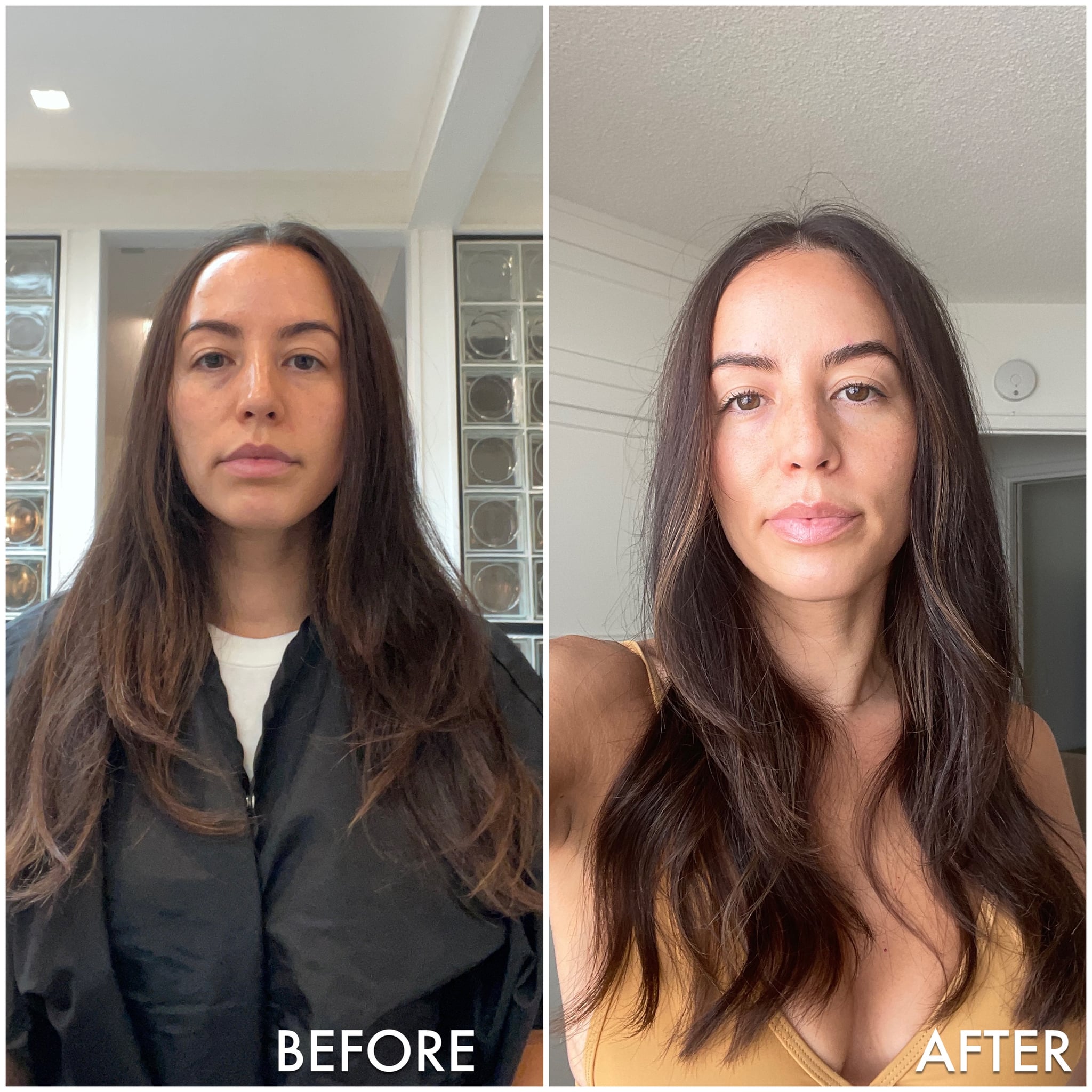 Image Source: POPSUGAR Photography / Renee Rodriguez