T3 Micro CurlWrap Review With Photos
My New Favourite Curling Iron Is Automatic, on Sale, and Worth Every Penny
As POPSUGAR editors, we independently select and write about stuff we love and think you'll like too. If you buy a product we have recommended, we may receive affiliate commission, which in turn supports our work.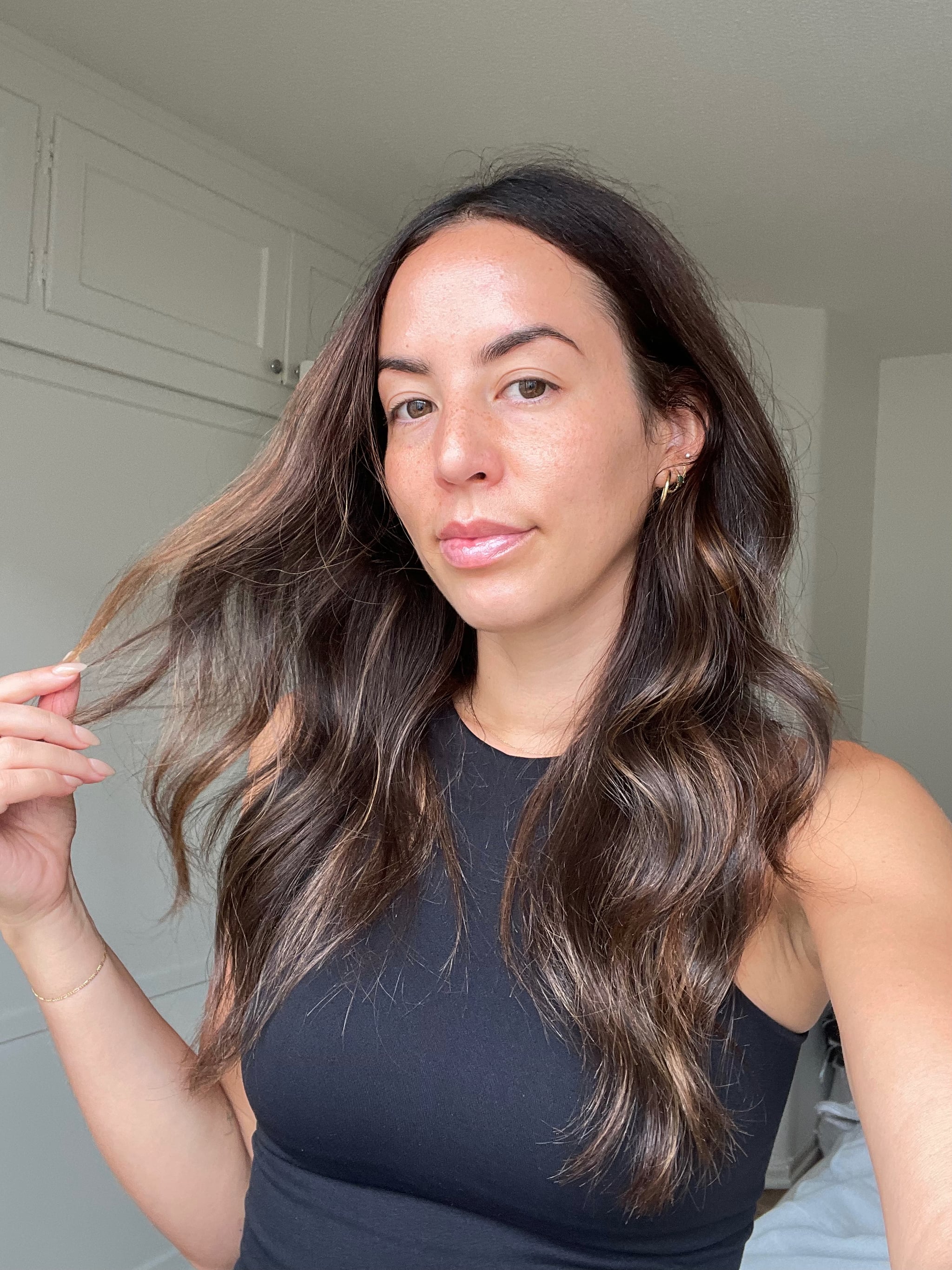 Here's a little beauty-themed girl maths I like to live my life by: if my hair is done, I don't need to wear makeup, and if my makeup is done, I don't need to do anything to my hair besides maybe throw it up in a ponytail or a slicked-back bun. It's called balance.
However, figuring out how to get my hair to look good enough to skip makeup is no easy feat. I've tested my fair share of hot tools, but when it comes to getting my signature waves that always get me the most compliments, I've been married to the T3 Micro SinglePass Curling Iron ($136, was $170) for the last few years. As one would assume, the iron requires that I curl my hair manually, like most options on the market. When I found out the brand was launching a tool that would give me waves of my dreams automatically, I practically started foaming at the mouth. In general, I don't think I'd consider myself a lazy person, but if I can remove steps from my getting-ready routine and shave off time in the process, count me in.
Keep reading for my full review of the T3 CurlWrap Automatic Rotating Curling Iron ($160, was $200), and find out why it's made curling my hair the easiest part of my morning.
About the T3 CurlWrap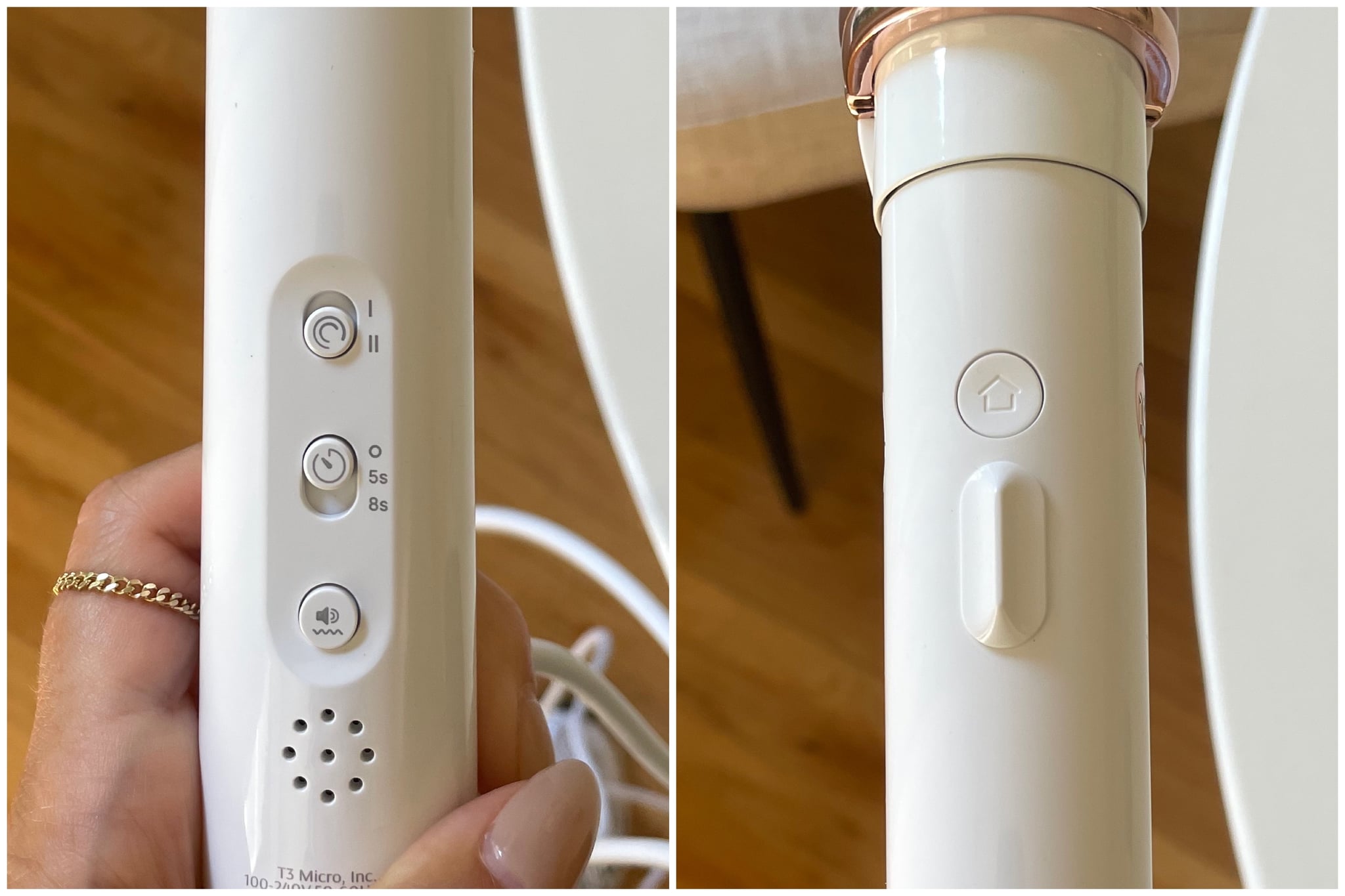 The T3 CurlWrap has an automatic rotating curling iron.
It comes in one barrel size, 1.25 inches.
It features a self-rotating barrel that's controlled via an "AutoTwist" button.
The tool has nine different heat settings, two rotation speeds, and two different timer settings, so you can make sure you're getting consistent-looking curls with minimal exposure to heat.
It's made to work with all hair types and textures.
What I Like About the T3 CurlWrap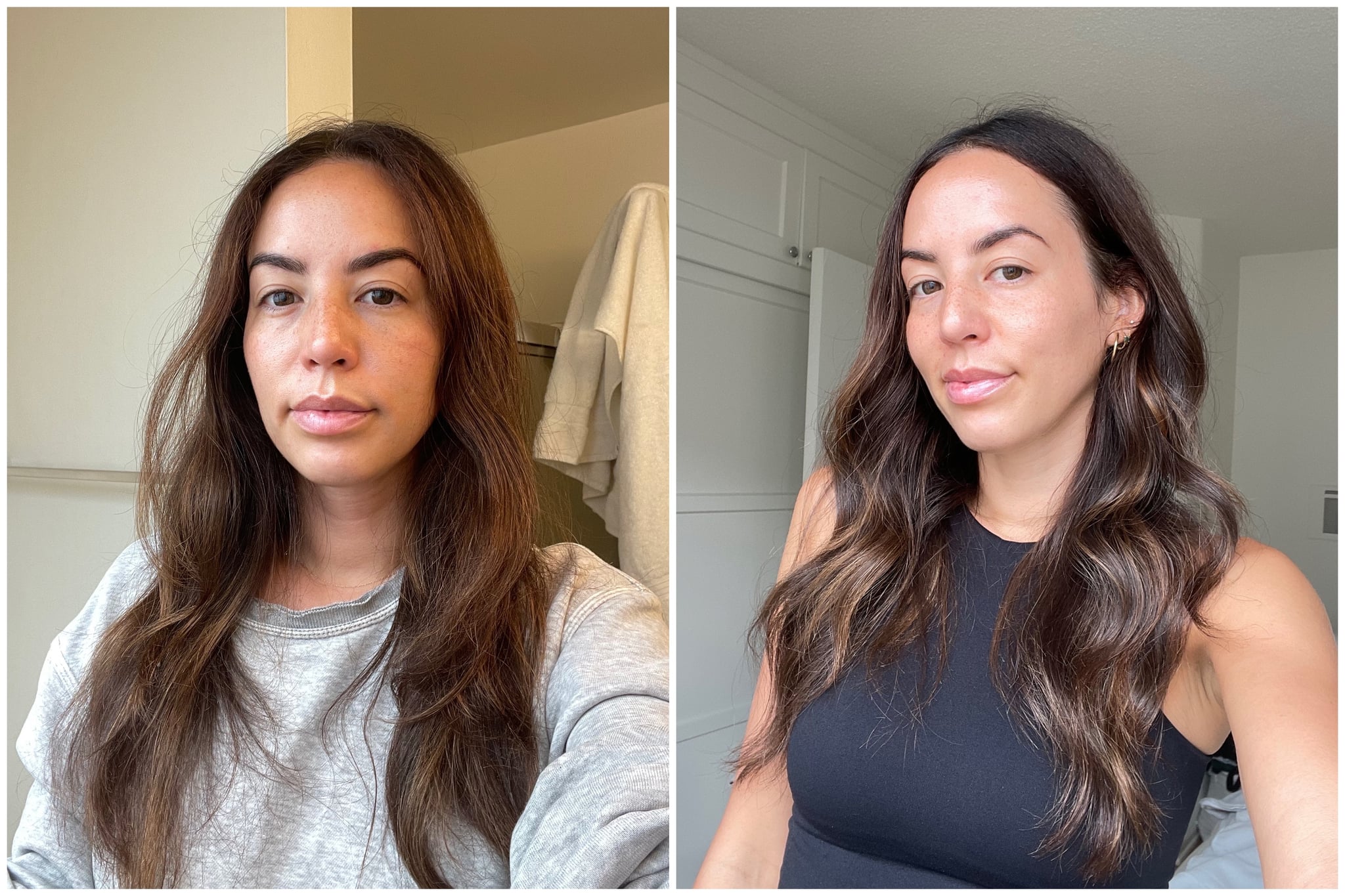 This probably wasn't what the brand had in mind when creating an automatic curling iron, but I legitimately don't even need to pay attention when I'm doing my hair. Do I need to do more than move my thumb to get the world's most perfect curl? Nope — the CurlWrap does it for me. Am I holding the iron in place for too long and burning my hair? Absolutely not. The CurlWrap has a timer that beeps whenever I need to release my hair. Honestly, they couldn't have made it any easier.
When using a typical curling iron, I occasionally have to go over pieces that don't look uniform or that fall too quickly into a "loose wave" versus a curl. This tool makes it so I get consistent pieces every single time. It heats up quickly, so I don't have to waste time getting ready, and of course, the curls look perfect. I often experience frizz, but using this curling iron always leaves my hair looking much smoother than when I started.
How to Use the T3 CurlWrap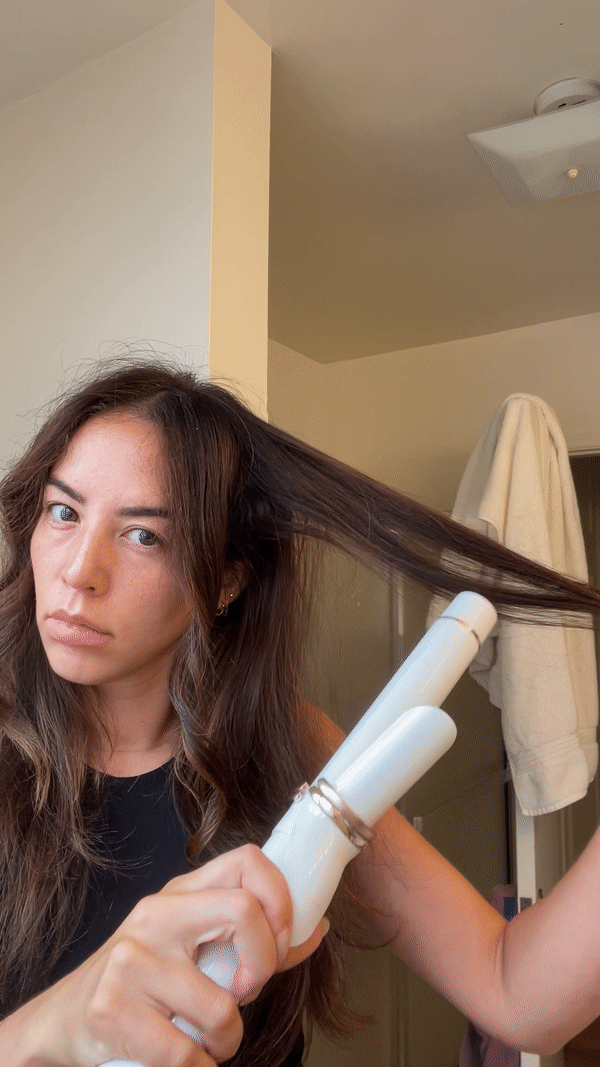 Before using this tool, the first thing you want to do is use a heat protectant to shield your hair from damage. My current favourite is the Living Proof Perfect Hair Day Heat Styling Spray ($32). Then, make sure your hair is completely dry and all the tangles are brushed out. Next, divide it into three sections: top, middle, and bottom. I typically start by curling the bottom section first by grabbing a one-inch piece of hair and placing the end of it underneath the clip at the bottom of the curling iron. Then, I hold the switch located above the arrow button to the left or the right (depending on which side of my hair I'm curling). From there, I hold the iron until the timer signals it's time to let go, then I open the clamp to release my hair. Repeat these steps for each section of hair until your full head is fully curled.
The trickiest part of learning how to use this tool, in my opinion, was figuring out which way I wanted the barrel to rotate. I always curl my hair away from my face, and it's important to pay attention to which way the iron is rotating — if it rotates the wrong way, you'll end up with a clamp mark on your hair. (It took a tiny bit of trial and error, but I figured it out within a few minutes.)
What to Consider Before Trying the T3 CurlWrap
For me, the only bummer about this tool is that it doesn't come in multiple sizes. The 1.25" barrel works great for creating beachy waves and even tighter curls if I don't brush them out, but for everyday wear, I usually prefer using a 1.5" barrel for a loose bend. While I do think this size works best for what most people are looking for, if you are like me and want something specific, I'd wait until the brand launches other sizes.
Where the T3 CurlWrap Is Available
The T3 CurlWrap is available directly on the T3 Micro website, Sephora, and Ulta.
Rating:
Image Source: POPSUGAR Photography / Renee Rodriguez