I Tried TikTok's Plait Hack on Fine Hair: See Photos
This Easy Hack Gives Me the Perfect Plait Every Time
From supermodel buns to bouncy ponytails, TikTok is a treasure trove when it comes to hair tips and tricks. I could spend hours on the app scrolling aimlessly, but every once in a while, I come across a hack good enough to get me off the sofa and in front of my bathroom mirror so I can try it out ASAP. Exhibit A: I recently stumbled across a video from user Jamie Lyn Vandenberg where she shared how to get the perfect plait every single time. It was a tip I never knew I needed — but turned out to be one I've been using consistently since I first tried it.
The hack involves folding the plait over a ponytail for maximum hold, which is a huge difference from how I typically do the style. Normally when I do a braid, I typically pull my hair behind my shoulders at the nape of my neck and gather everything up using my hands before weaving everything together. Within hours, the front pieces of my hair have completely fallen out and the entire thing looks saggy and like it's holding on for dear life. For this reason alone, I don't usually braid my hair and instead opt for a slicked-back bun or a treatment bun.
However, as anyone who favours a slicked-back style knows, you have to commit. Once the hair mask or the styling product has touched my hair, there's no going back. I either have to keep putting my hair in the same style or I have to wash it. So I've been looking for ways to pull back my hair that don't require lots of styling products, and this hack looked like the perfect place to start.
Below, see how to try it for yourself as well as my before and after photos.
How to Do the TikTok Braid Hack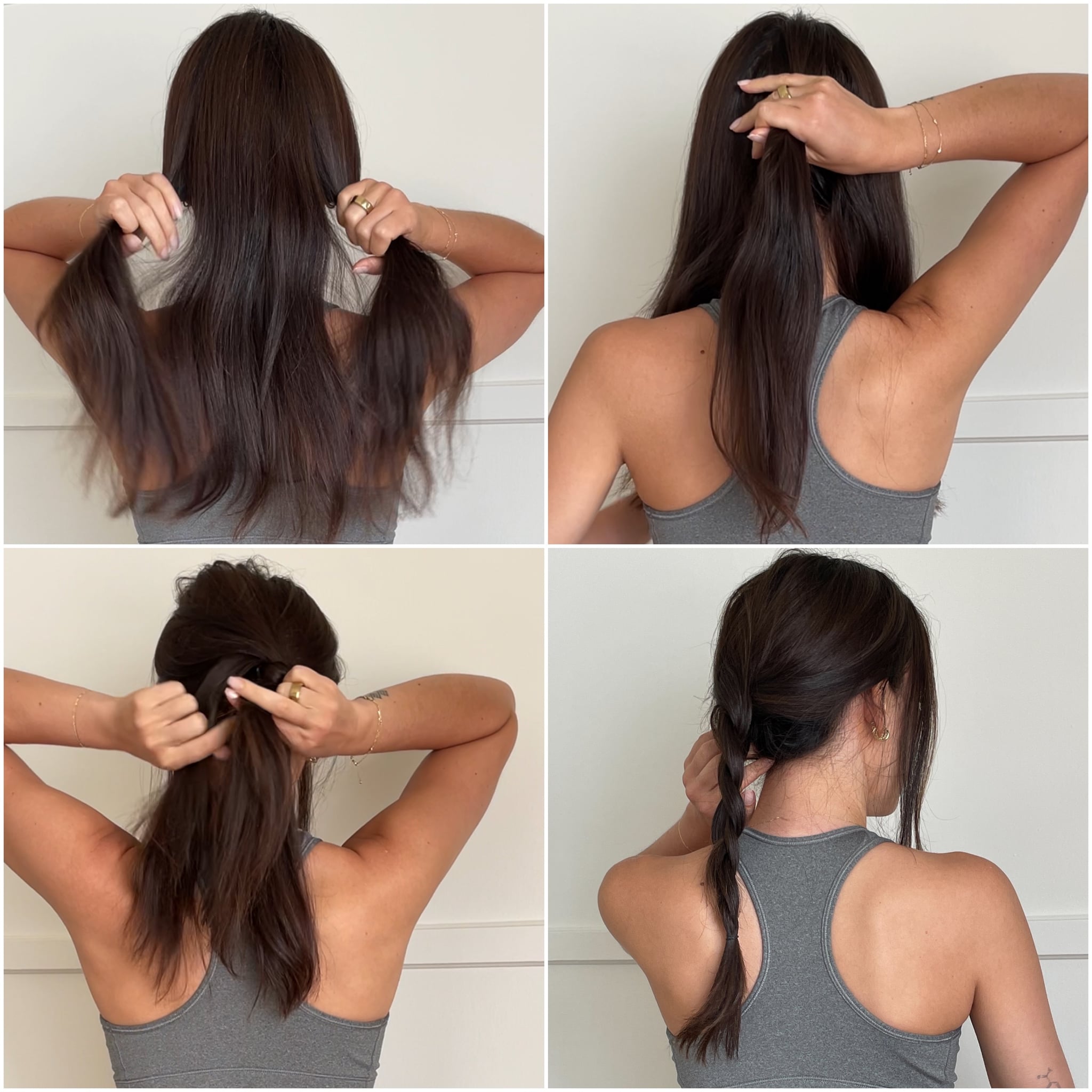 The first time I tested the hack, I started out by dividing my hair into three sections. I took the middle section and pulled it into a ponytail that sat not too high or too low but essentially around the middle of the back of my head. From there, I pulled the right section over the middle section to the left side and the left section over the middle and to the right side. This step was key in making sure I covered up the hair tie so it wasn't showing.
Then, all I had to do was braid the remainder of the hair and secure it with a hair tie when I was finished. One thing to note: in Vandenberg's video, she braids her hair going underneath the centre piece, rather than over it. I'm used to plaiting over, but I followed her tutorial the first time I tried it for myself.
TikTok Braid Hack Results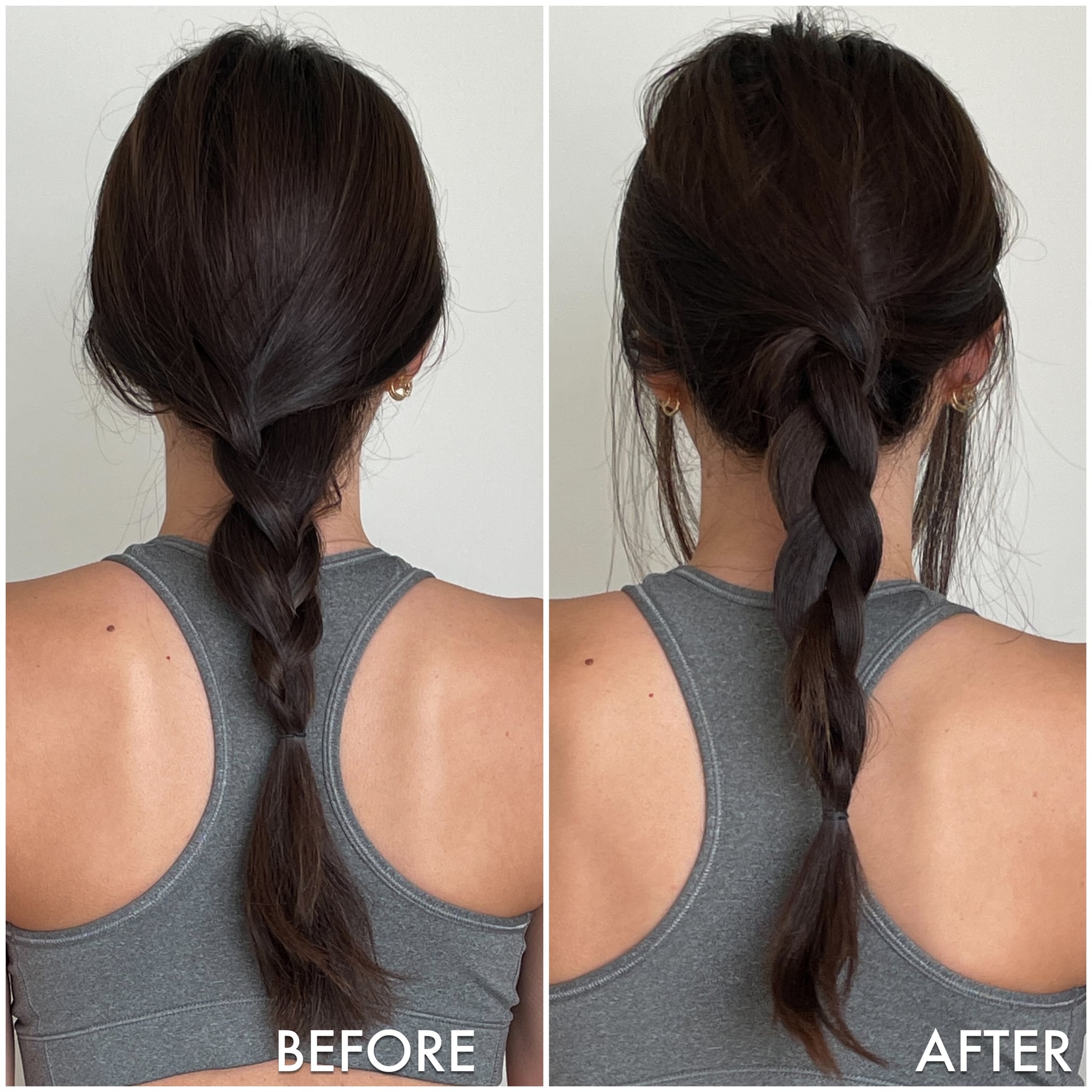 The only issue that I ran into was my layers, which made some sections of the braid shorter than I would have liked because there was less length to work with. However, the style stayed in place all day, and I didn't have a single issue with it looking droopy or loosening up. Overall, this trick worked well on my fine, medium-length hair, but I think it would work best on medium to long hair — the thicker, the better.
If you've been searching for a way to give your braid some new life, give this hack a try. It only takes an extra minute to complete, and it's well worth it.
Image Source: POPSUGAR Photography / Renee Rodriguez