Is TikTok Shop Safe
TikTok Shop Is Fast Becoming a Fave Beauty Shopping Destination, Here's What to Know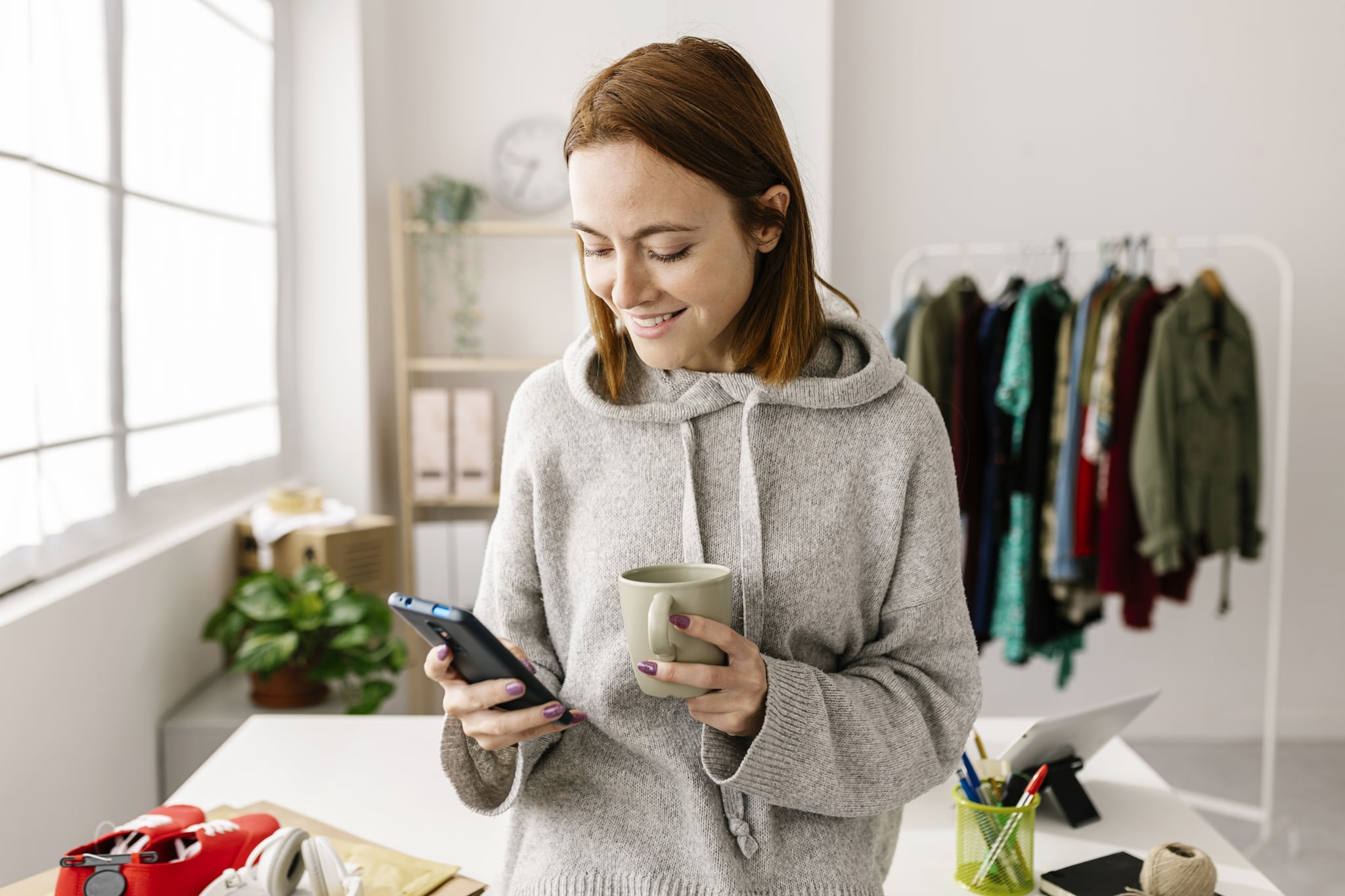 If you're anything like us, then you probably spend much longer than you care to admit scrolling through TikTok. From discovering beauty tips like the lip gloss eyeshadow hack to finding easy and affordable recipes, there's so many videos to keep us entertained and, sometimes, confused. You're also likely to have seen content creators talking about the TikTok shop. Not only is the social media app full of weird and wonderful viral crazes, but it's also a place where you can buy your fave mascara.
Although you might have seen it popping up on your FYP, you might be a little sceptical about buying via the same app that you go down a rabbit hole about reincarnation (just us?) But it's worth getting clued up about what it is and how to use it, especially if you're a beauty fan. While there's lots available through TikTok shop, from tech to parenting goodies, it's the beauty realm that has really taken off. From independent TikTok-famous beauty brands generating a buzz to big-name retailers launching exclusive products, it's time to have TikTok shop on your radar.
What Is TikTok Shop?
TikTok shop ultimately allows users to buy products through the social media app. It launched in the UK in 2021 and has grown by a huge 295 percent in the last 12 months (to November 2023), so it's on the rise and going nowhere.
Content creators (with over 1000 followers) and retailers can recommend products and brands on their short-form videos, allowing followers to click on the shopping basket icon while watching the video to purchase the products mentioned with a quick click.
There's also the opportunity to shop through curated products via the showcase tab of a content creator or seller, browsing a list of products that can be purchased in-app with, you guessed it, a simply click. Plus, users can go live allowing followers able to buy mentioned products in real-time. Think of it as the social media version of a shopping TV channel.
Why Should I Use TikTok Shop?
First and foremost, it's easy. Perhaps a little too easy. We've all been victims of late-night scrolling on TikTok and, with a simple click, you could have a niche foundation arriving on your doorstep before you know it. But in our ever-growing busy lives, it's a seamless, fuss-free shipping experience. Particularly handy if you've been frantically searching for the best Christmas gifts for mums and stumbled across the Dyson Airwap on your FYP.
There's also the opportunity for us to see products being used on a diverse range of content creators. Particularly for the beauty community, it's helpful to see products used on different skin tones and hair types, for example, helping you to make more of an informed purchase. Of course, it's worth bearing in mind that content creators will earn a small amount of commission from your purchase and may be being paid by the brand to promote its products, so keep a lookout for hashtags and follow creators who you trust.
Plus, there's more brands that are set to offer exclusive deals and products on TikTok shop. Maybelline launched its Lifter Plump Gloss exclusively on the app in November, for example, so it's worth keeping an eye out for viral products that you're able to purchase while scrolling.
What Brands Use TikTok Shop?
There's huge amounts of beauty brands available via TikTok shop, and there's set to be more in 2024. According to Cosmetify, Huda Beauty is the most popular makeup brand on the app and The Ordinary is the most popular skincare brand, with products available to buy through the shop. There's Gen-Z brands like e.l.f. Cosmetics, who recently tapped up TikTok-famous Caity Baser to front its campaign, as well as smaller start-ups like Mallows Beauty.
Is TikTok Shop Safe?
Like with anything online, it pays to do your research. Sellers are vetted by the TikTok app and fraudulent ads are removed as soon as possible, but sadly that doesn't stop scams from happening. Check reviews of content sellers and make comparisons elsewhere.
All products bought on TikTok shop should be new. TikTok itself doesn't sell products, it facilitates the sale, so any issues need to be taken up with the seller directly. In general, TikTok shop is safe to use, but it's worth being mindful of authentic offers and being wary of any too-good-to-be-true offers.