Vanessa Hudgens's Colourful Oil-Slick Nails
Vanessa Hudgens's Oil-Slick Manicure Changes Colour From Every Angle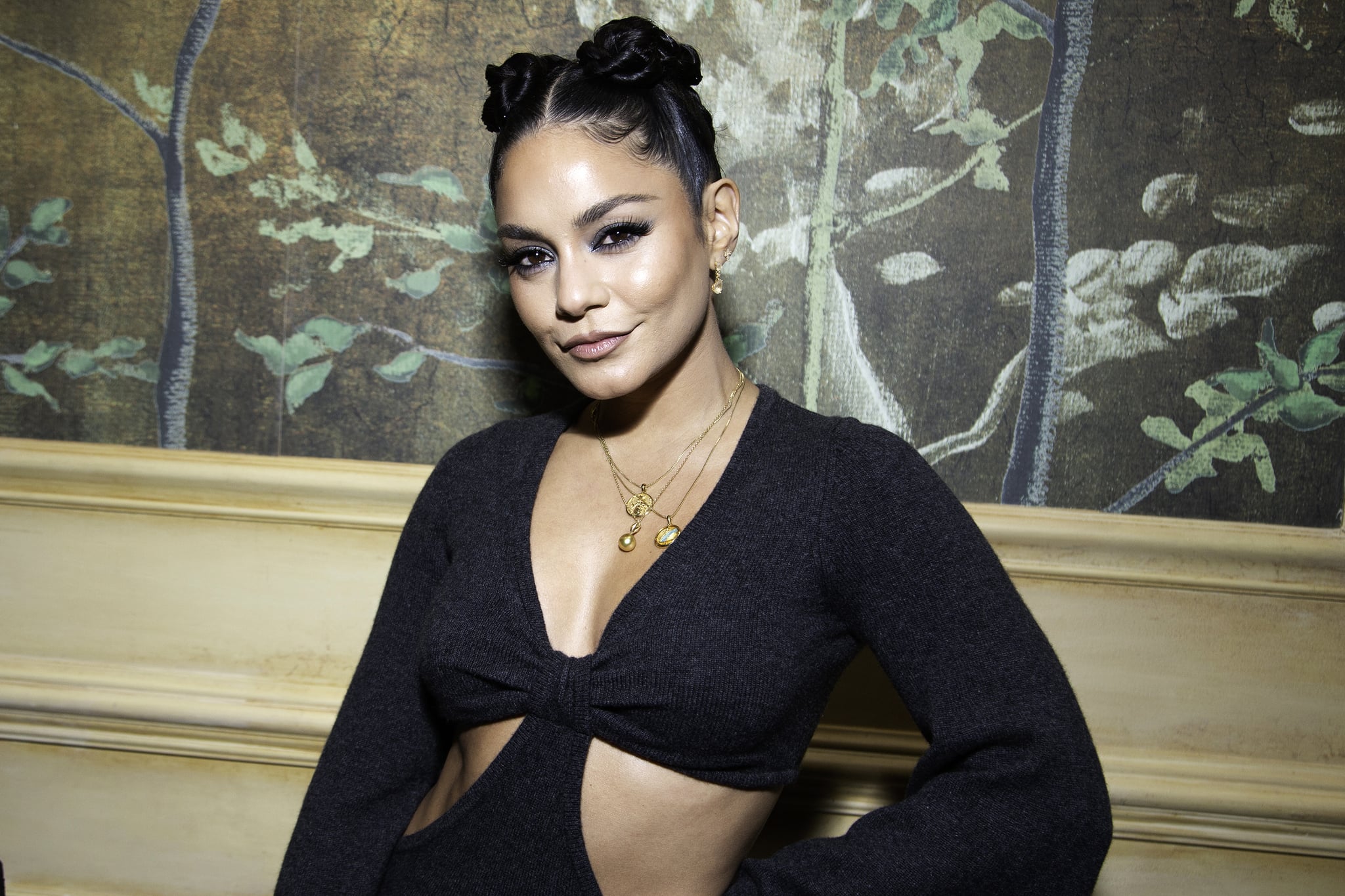 While it seems minimalist nails have taken over the scene, we'd like to remind you the edgy look never went out of style. Vanessa Hudgens's latest manicure is proof of that, as she recently traded her aura nails for a cool, oil-slick design. If you're not yet familiar, oil-slick manicures are characterized by the appearance of an oil spill, typically created by a mixture of dark hues and swirls of holographic colours.
On July 18, Hudgens's go-to nail artist Zola Ganzorigt shared a close-up video of the actor's mesmerising manicure. Ganzorigt filed Hudgens's long extensions into her usual oval shape. Then, the nail artist used a combination of the popular chrome powder and magnetic polish to develop gorgeous, iridescent pigments featuring yellows, pinks, purples, and greens. Each of Hudgens's nails changed colour as they caught the light. The inventive twist on chrome nails is perfectly fitting for Hudgens, who's long embraced her spiritual side.
Last month, she rocked a similarly on-brand aura manicure, which Ganzorigt also created. The striking design unexpectedly combined a soft beige base colour and a bright neon green shade, with a gold star decal added as an accent. Hudgens has experimented with almost every nail trend in the book, from the ever-popular chrome to the classic supermodel manicure.
Above, take a look at Hudgens's nails up-close.