Zoë Kravitz's Bun Hairstyle for Paris Fashion Week
Zoë Kravitz Gives a Chic New Twist on the Classic Bun Hairstyle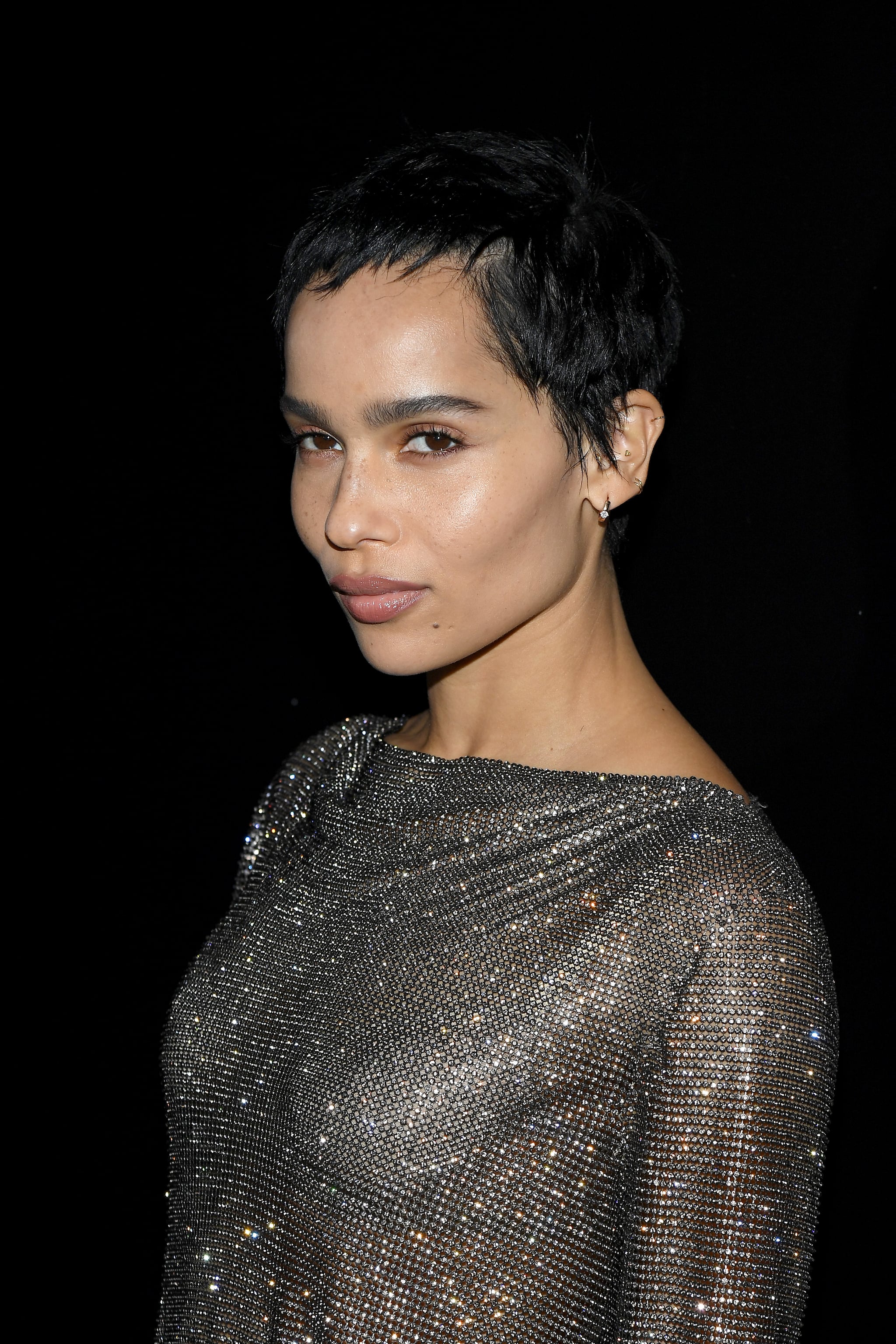 Image Source: Getty/Pascal Le Segretain / Staff
Are you ready for the Zoë Kravitz masterclass on how to serve a look? The actor is in Paris for Fashion Week and is, of course, turning heads wherever she goes. Her latest look is spotlighting her glowy skin, incredible cheekbones, and impeccable style alongside her trendy twisted bun hairstyle.
Kravitz's hairstyle consists of cornrows braided straight back to her bun sitting at the nape of her neck. Her parts were kept neat and her baby hairs smoothed back for a sleek and sophisticated, almost editorial-like look. For a pop of colour, Kravtiz wore a diffused red lip that matched her nails and went sans any accessories, save for the oversized sunglasses she was wearing.
Twisted buns were all the rage during New York Fashion Week — the style was seen at shows like Alice and Olivia, Tia Adeola, and Christian Siriano. Buns are already a fairly easy hairstyle to achieve, making this trend a perfect canvas for you to expand on. Opt for a braided version like Kravitz did or give the look a "balletcore" spin — the options feel pretty endless with this one.
Take a closer look at Kravitz's hair below.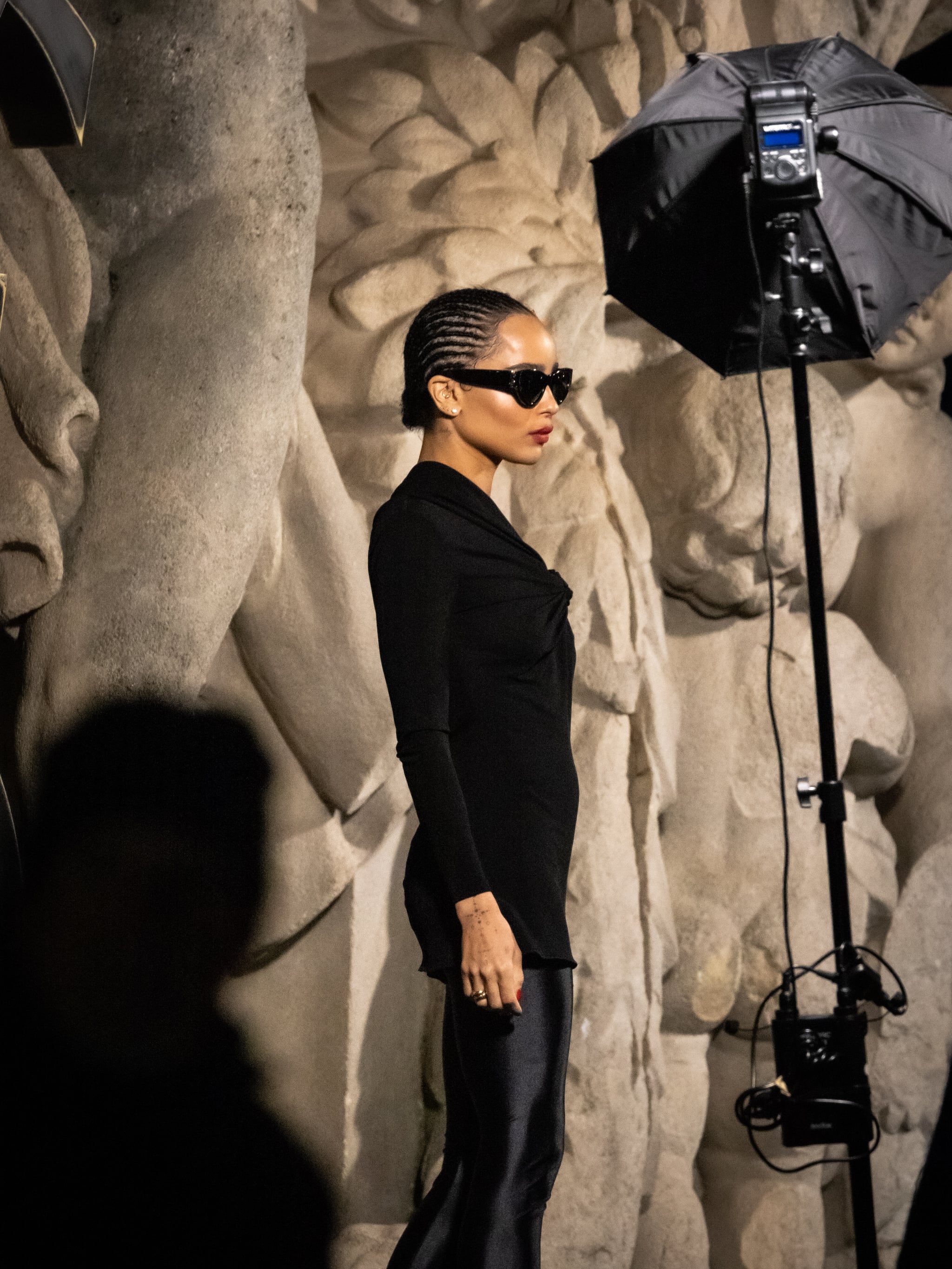 Image Source: Getty/Arnold Jerocki / Contributor