Are All Royal Christenings the Same?
Royal Christenings Are Mostly the Same — but Something Interesting Happened at Prince William's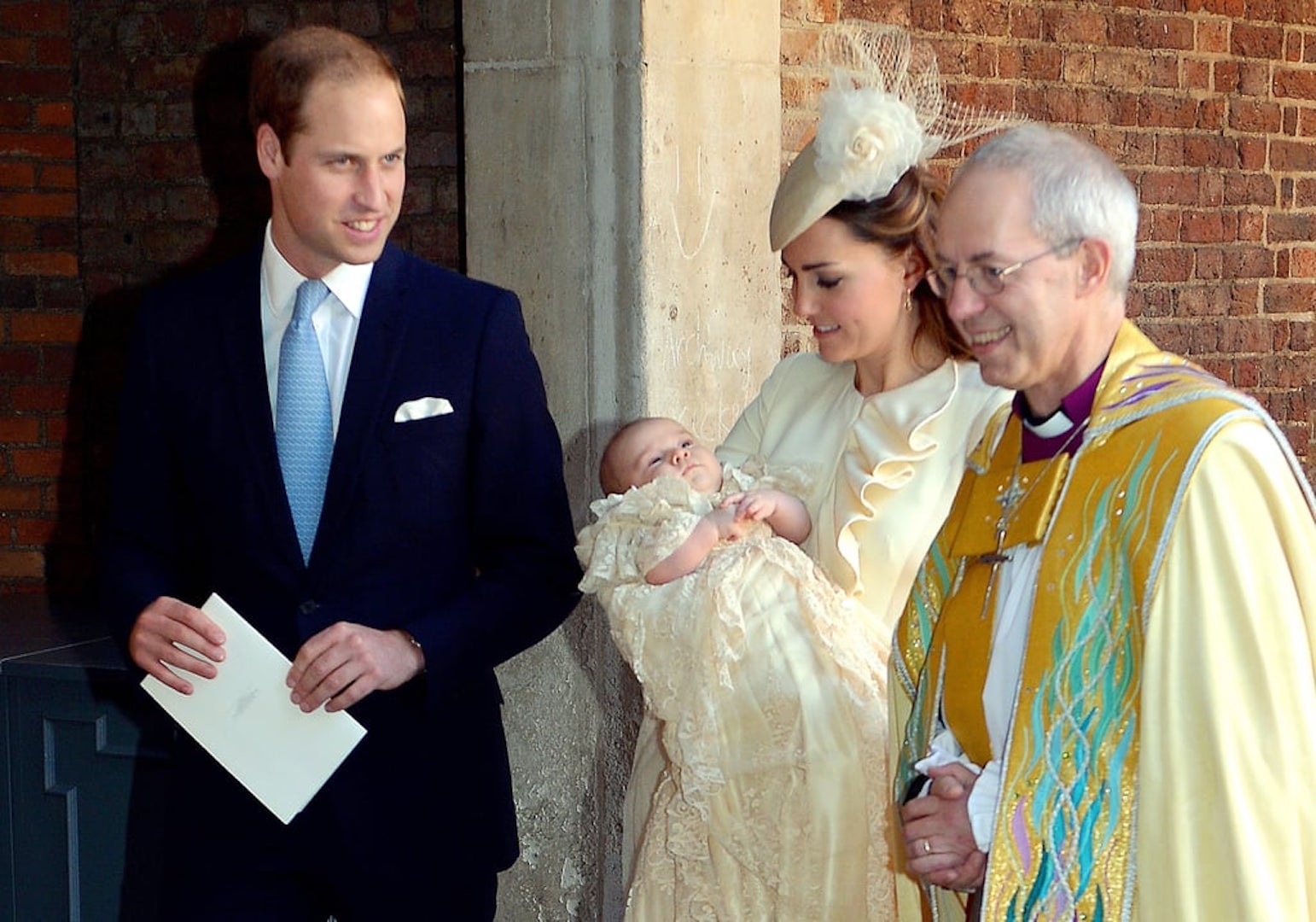 When it comes to royal christenings, there is a certain set of expectations in place. Ever since 1841, when Queen Victoria commissioned a cream-coloured gown for her oldest daughter, Princess Victoria, the Honiton Christening Gown (as it was named for the fine lace used to make it) has been worn by all royal babies. Also used is the Lily Font, a large gold-leaf container that holds the water used for baptisms, which was designed by Prince Albert back in 1840. That font traditionally contains water from the River Jordan (where Jesus was baptised), and a silver ewer (or jug) that has been used since King George III's christening is used by the Archbishop of Canterbury to pour the holy water over the baby's head.
But of course, there have been exceptions to these traditions over the years. For instance, though all royal christenings are held in private, Prince Harry and Meghan Markle decided that, for baby Archie's baptism, no press should be there to even capture photos of the royals going in and out of the church. As Roya Nikkah noted in the Sunday Times, "The move is in contrast to the decision by the Duke and Duchess of Cambridge to let cameras capture their children at their christenings, together with the arrivals of family members and godparents, before holding private services." So what other exceptions have there been over the years?
Though the Honiton Christening Gown has *technically* been worn by all royal babies, it hasn't always been the same gown. In 2008, Queen Elizabeth deemed the gown too fragile to continue wearing, and so she called upon her dressmaker, Angela Kelly, to make a replica of the gown. The Earl and Countess of Wessex's son, James, Viscount Severn, was the first to wear the new gown, and since then, the gown has been worn by all three of the Cambridge children, as well as Baby Sussex. Also, in 1990, Princess Eugenie was the first (and only) royal to have a public christening, and she was the only royal not to use the Lily Font since 1841. Like Princess Charlotte's baptism, Eugenie's took place at St Mary Magdalene Church at Sandringham, but it was also broadcast by a loudspeaker across the estate.
Even the queen's baptism had exceptions. Rather than the Archbishop of Canterbury, Queen Elizabeth was actually christened by the Archbishop of York in 1926, who was at the time a family friend. One of the best exceptions: Prince William was actually christened with tap water in 1983 rather than water from the River Jordan due to a Buckingham Palace holy water shortage at the time, making him the only royal ever to miss out on the tradition.