B.J. Novak Sends Mindy Kaling White Flowers
B.J. Novak Sent Mindy Kaling the "Prettiest" Flowers — but Wait Until You See His Sweet Note!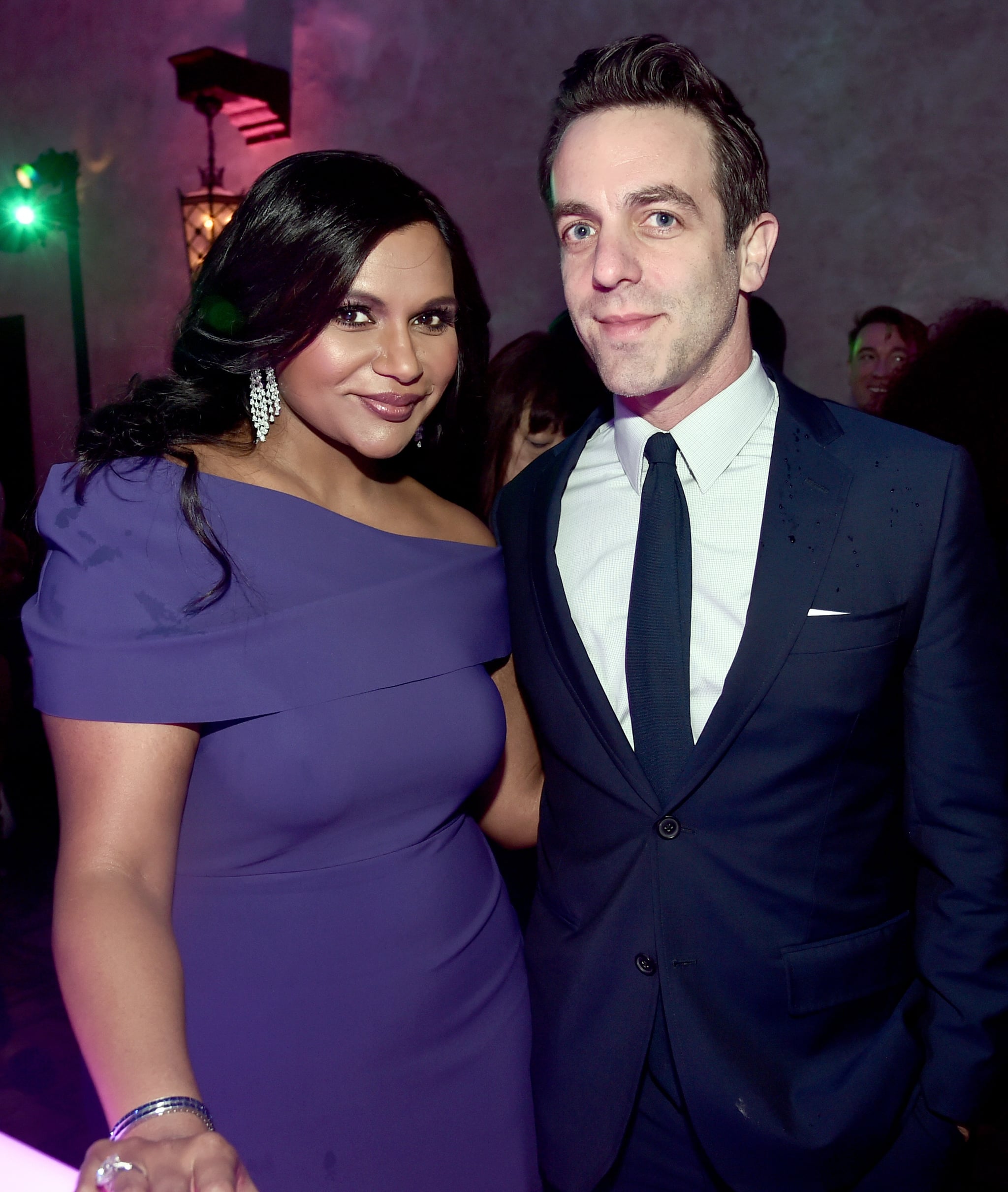 Source: Getty / Alberto E. Rodriguez
B.J. Novak and Mindy Kaling's friendship has left us swooning with confusion more times than we can count, but the former Office costars are at it again. On Tuesday, Mindy shared a photo on her Instagram Story of gorgeous white roses that B.J. sent her to congratulate her on the first day of filming a new movie. "The prettiest flowers from @picturesoftext," she wrote. "White flowers are very classy for me. I'm sorry; white fleurs."
Mindy has even admitted that her relationship with former flame B.J. is "weird as hell," and we've spent more time than we'd like to admit analysing their antics, but whatever their status is, flowers are always a sweet gesture. "Congrats on day 1. Love B," B.J.'s note to Mindy reads. And speaking of mixed signals. . . we can't let Mindy's "Still Friends" sticker go unnoticed.
After supporting Mindy at the premiere of A Wrinkle In Time in February, he later shared how proud of her he was on Twitter, and it seriously played with our emotions. Now, it's some gorgeous white flowers wishing they were more than just friends.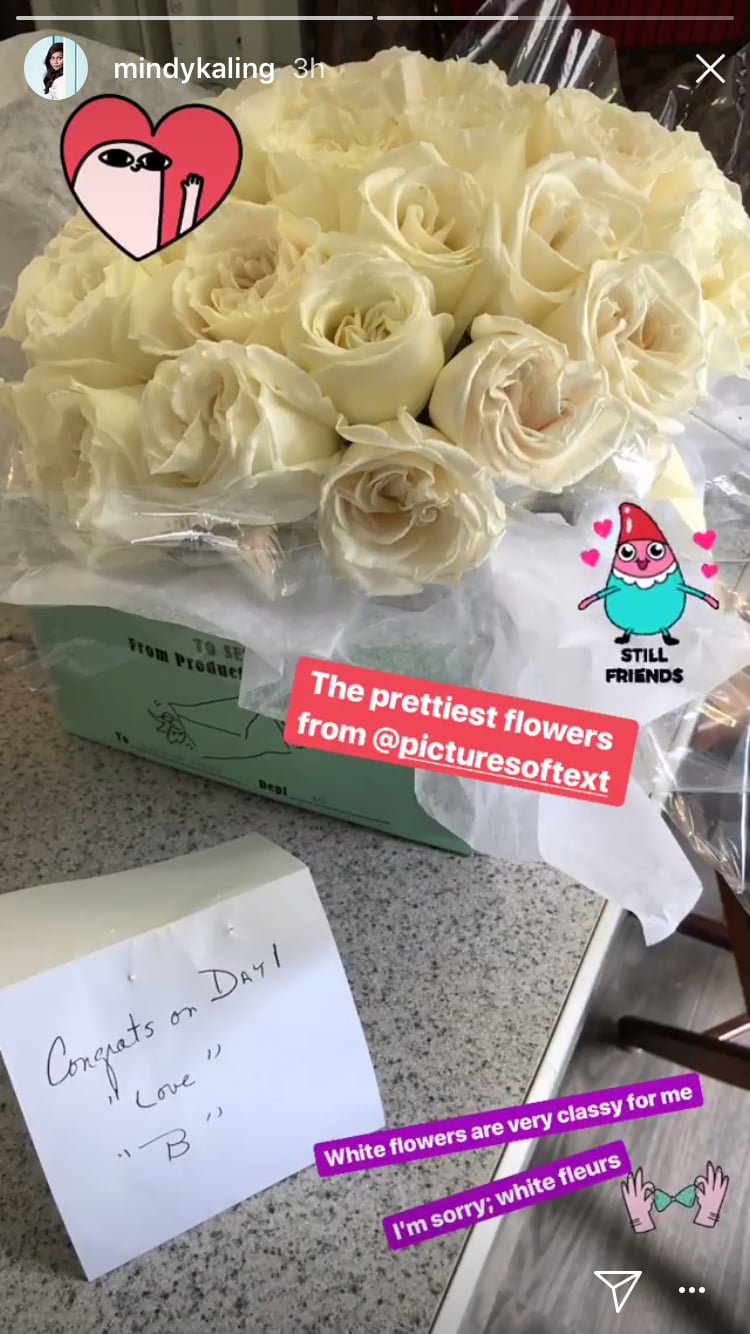 Source: Instagram user mindykaling