Chrissy Teigen Reaction to Cardi B Threesome Lyric 2018
Cardi B Name-Dropped Chrissy Teigen on a New Song, and of Course Her Response Involves Food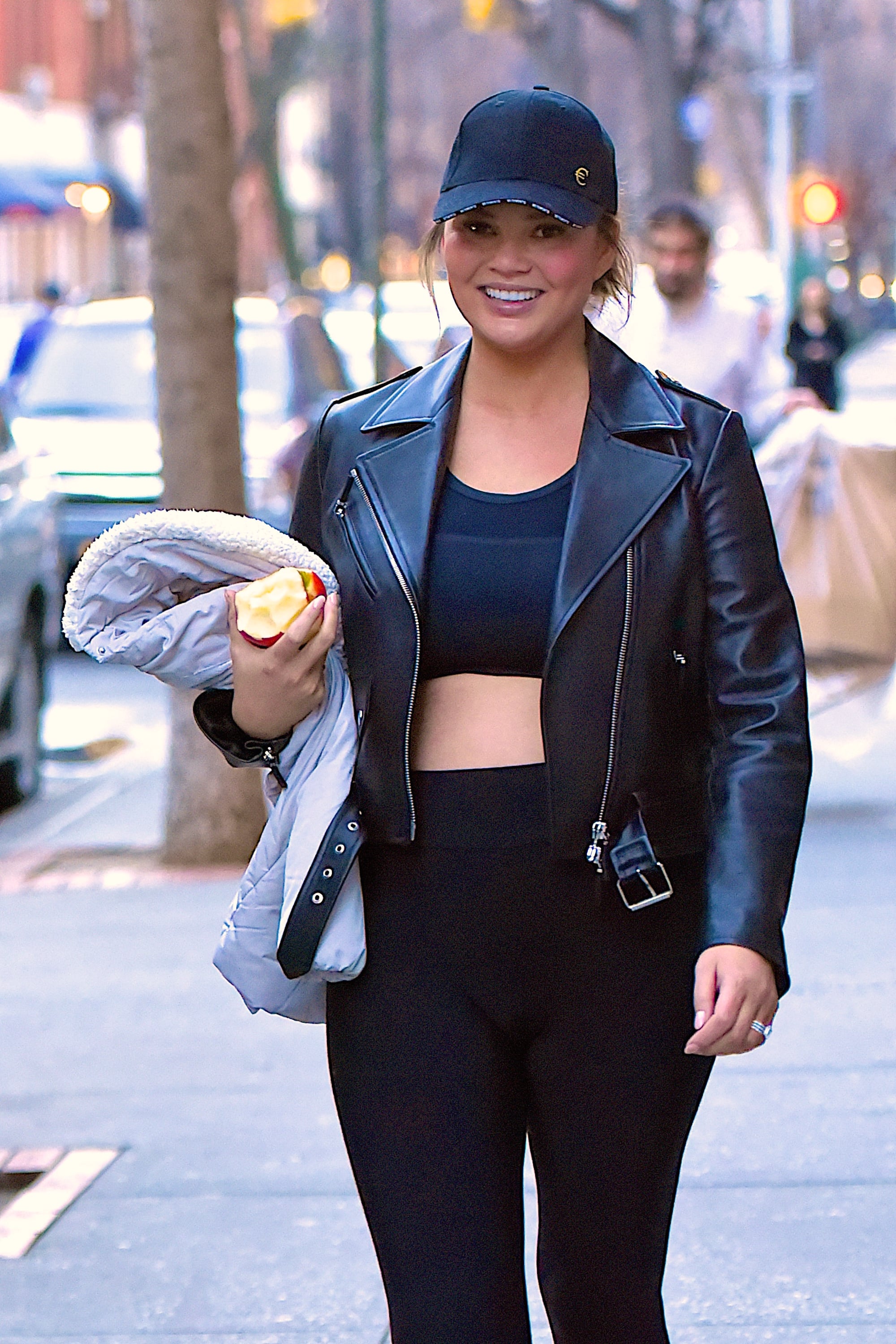 Image Source: Getty / Robert Kamau
Cardi B released her debut album, Invasion of Privacy, on Friday after months of hype from her Billboard Hot 100 number one single "Bodak Yellow." In addition to giving several shout-outs to Beyoncé, the 25-year-old rapper also directly name-dropped two other notable female figures: Chrissy Teigen and Rihanna. Fans were quick to take note of the following raunchy lyric featured on track number 11, titled "She Bad":
"I need Chrissy Teigen / Know a bad b*tch when I see one (yeah, woo) / Tell RiRi I need a threesome."
When Chrissy, who was enjoying a night of Red Lobster biscuits, caught wind of the verse, she immediately took to Twitter and responded in the only way she knew how. The former Sports Illustrated model, who is expecting her second child with John Legend, revealed her hilarious reaction to being invited to a threesome with Cardi and Rihanna:
Gasp!! *drops biscuits* https://t.co/COfLAuTs7H

— chrissy teigen (@chrissyteigen) April 6, 2018
The proud mom of 1-year-old Luna followed up with another photo of her meal which included crab bisque, making a connection between herself and Cardi being the biscuits and bisque concoction that equal "bisquits"!
Cheddar biscuits and crab bisque. Bisquits! Bad bitches make bisque!!!!!!! pic.twitter.com/QtUyBxDbkC

— chrissy teigen (@chrissyteigen) April 6, 2018
No word yet on if this means Chrissy will take Cardi up on her offer or not, but while we wait for an official answer, let's hope Rihanna's response is just as clever. Your move, RiRi.