Do Christian and Ana End Up Together in Fifty Shades?
How the Fifty Shades Trilogy Ends — in Case You Just Want to Know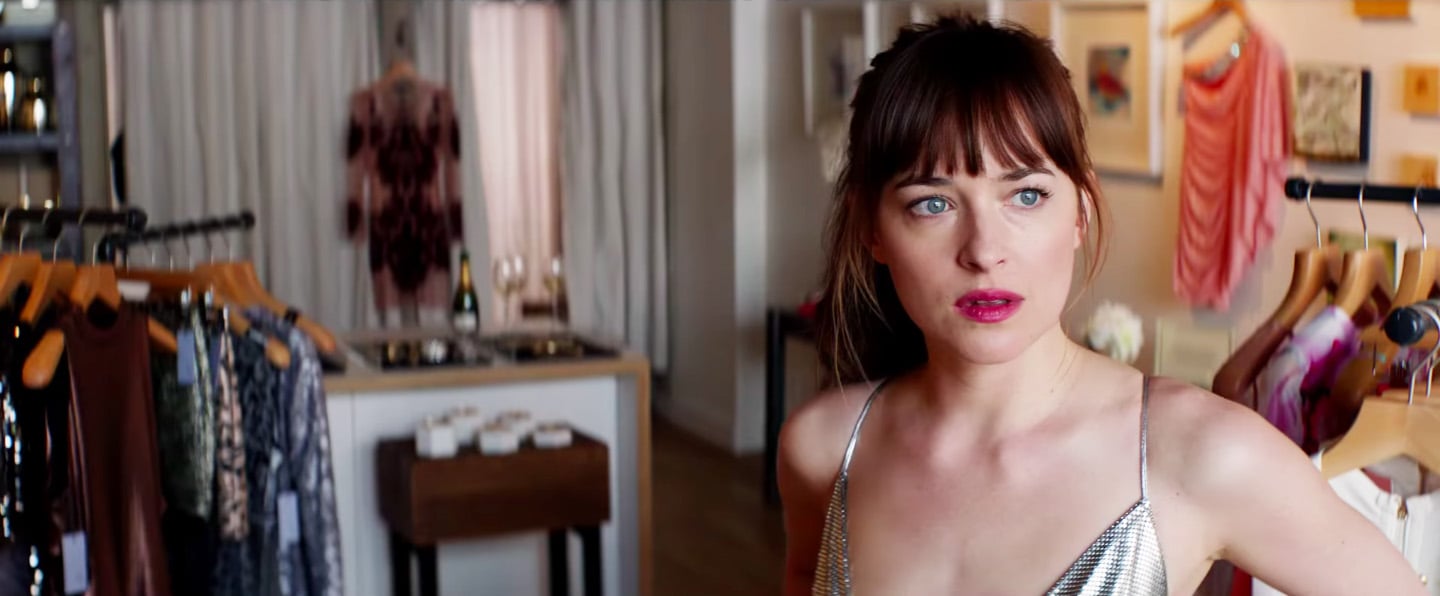 The Fifty Shades of Grey trilogy will be back in action when the third and final film, Fifty Shades Freed, is released on Feb. 9. With only weeks to go until it's out, here's a rundown of what happens in the steamy book between Ana and Christian. Spoilers below!
Fifty Shades Freed opens with the happy couple returning home to Seattle after a long honeymoon in Europe. Ana begins her new job at Seattle Independent Publishing, and Christian becomes upset when she keeps her maiden name for professional reasons. After deliberating and realising how important it is to Christian, Ana relents and changes it to Steele. The plot thickens when Christian reveals to Ana that he has bought Seattle Independent Publishing as a late wedding present for her and that he plans to rename it.
Christian attempts to maintain a tight leash on Ana (pun intended), but he has to go on business trip. While he's away, Ana goes to meet her best friend Kate for a drink, against Christian's wishes. When she returns, all hell breaks loose when Ana discovers her former boss Jack Hyde in their home! Jack broke in and, thanks to the Steeles' security, he was knocked unconscious. They discover duct tape in his pocket, and Jack is arrested for attempted kidnapping.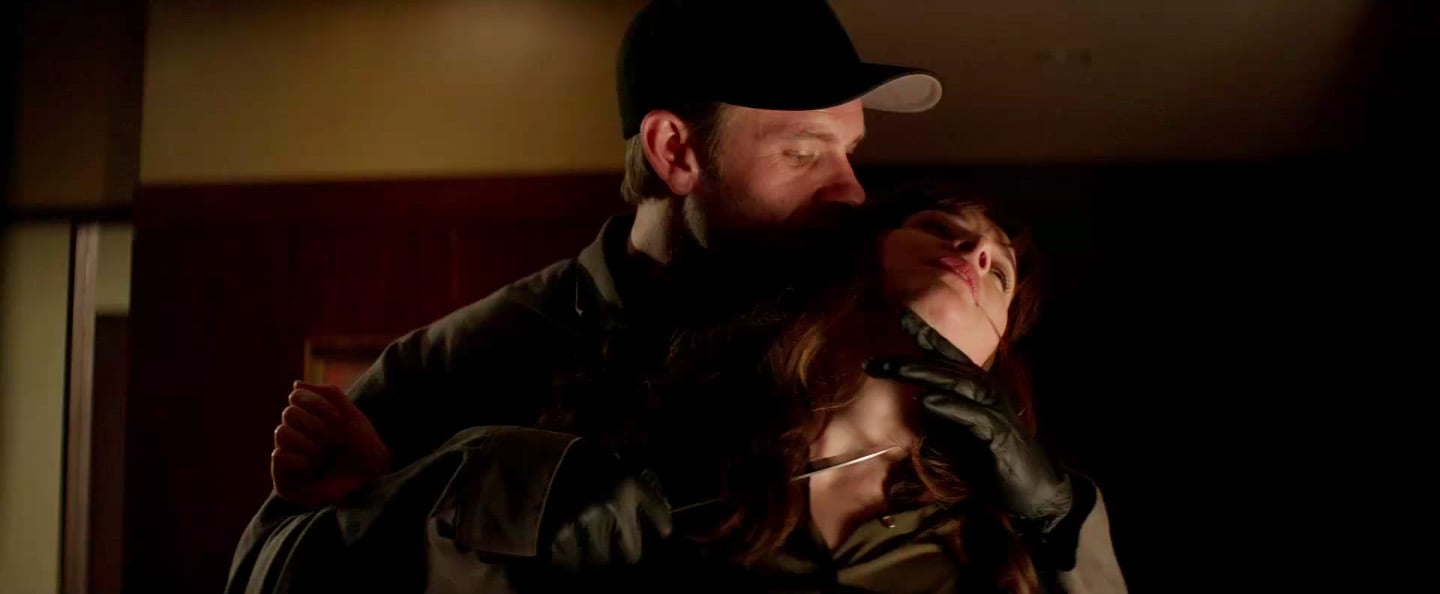 Despite this close call, Ana yearns for more freedom and argues with Christian to let her live her life. Christian relents and surprises Ana with a trip to Aspen, CO, and invites Kate, Elliot (Christian's adopted brother), Ethan (Kate's brother), and Mia (Christian's adopted sister).
Shortly after they return to Seattle, Ana's father gets into a car accident and is put into a medically induced coma. Ana and Christian stay by her father's side in Portland until he is stable enough to travel to Seattle. A few days later, Ana, Christian and her dad return to Seattle so her dad can begin his recovery.
While at the hospital days later, Ana learns from her OB-GYN she is pregnant as a result of her missing several of her birth control injections. Distraught, Ana tells Christian, who accuses her trying to get pregnant on purpose. He leaves angry and returns drunk the next morning.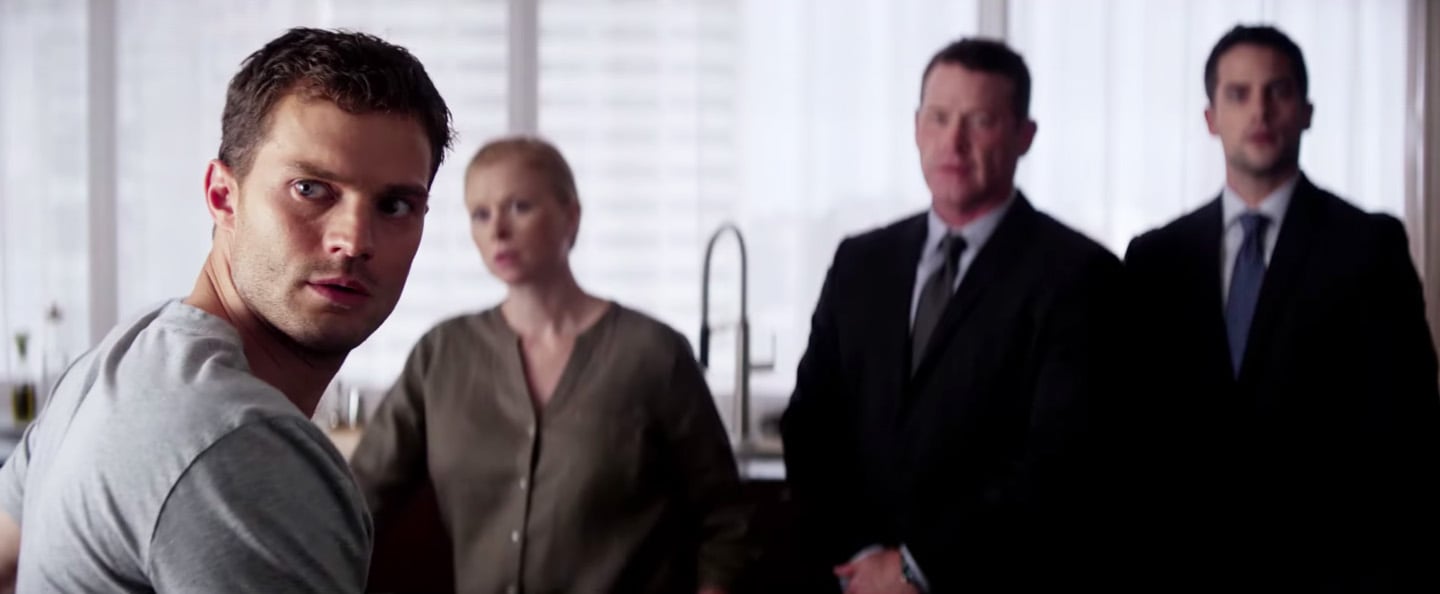 At work two days later, Christian emails Ana to let her know he will be out of town for business. Days later, Jack contacts Ana again — but this time it's because he has kidnapped Mia Grey and wants $5 million in two hours! Ana goes to get the money and retrieve Mia. Once at the bank with the money in hand, Ana is whisked away to a waiting car where she discovers her coworker — and Jack! Jack gets his money, attacks Ana, and, in a struggle, she manages to shoot him in the leg. She passes out, and three days later we find her in the hospital with Christian.
The couple makes up, and Christian realises how important their family and this new baby are. The baby is the next phase in their life, and Christian wants to be a good dad. Christian begins to open up more to Ana, especially about his previous relationship with Elena. Ana learns more about it and eventually is able to see it in a new light.
In the final scenes of Fifty Shades Freed, the book fast forwards to two years later, with Ana pregnant with their second child. They are the picture of domesticity and are preparing for their son Teddy's second birthday. Despite the tumultuous way Ana and Christian's relationship began, they have been able to weather the storm and actually seem happy.