Does Carrie Fisher Have a Hollywood Walk of Fame Star?
Mark Hamill Has a Stellar Suggestion For Donald Trump's Walk of Fame Replacement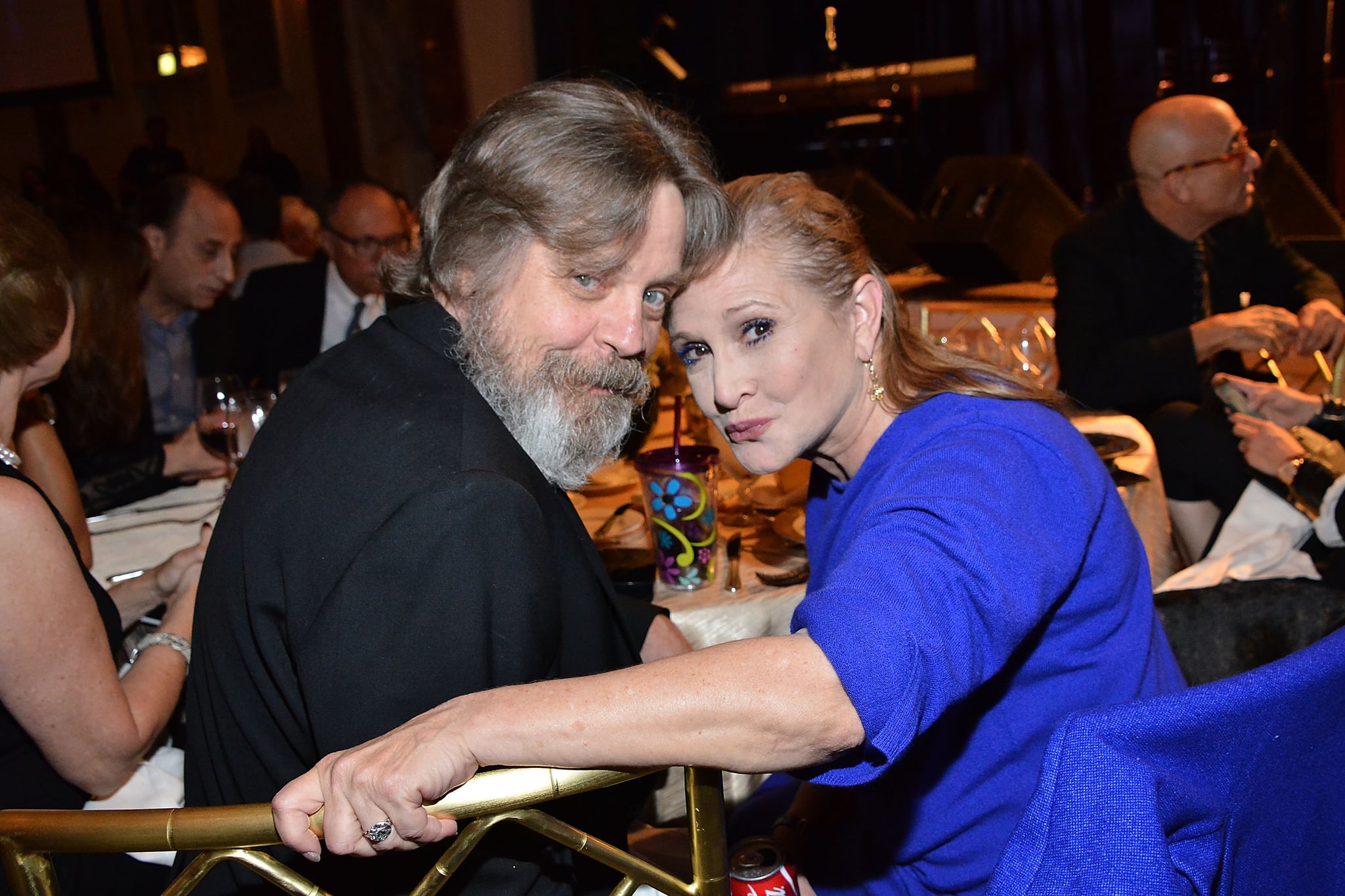 After Donald Trump's star on the Hollywood Walk of Fame was destroyed for the second time, Mark Hamill suggested another should take his place: his friend, the late Carrie Fisher. In response to the news that the West Hollywood City Council would vote on the removal of the president's star, Mark tweeted, "How about replacing it with someone who really earned it?"
How about replacing it with someone who really earned it? Like @carrieffisher https://t.co/f1XMXanpWP

— Mark Hamill (@HamillHimself) August 6, 2018
Mark's sweet suggestion does come as a surprise. How did the venerated actress never receive her own star on the Walk of Fame? In order to receive a star, celebrities can be nominated by their management, fans, or simply nominate themselves. There is then a $40,000 fee, which is typically paid by a film studio, record company, or fan club. Given Carrie's following, it's possible that she was nominated and not selected or simply chose to opt out, which is not uncommon.
There is hope, however. The Walk of Fame grants one posthumous star each year, but there is a five-year waiting-period following the celebrity's death. Carrie, who passed away in 2016, will then be eligible in late 2021.
Following her untimely death, fans did honour Carrie with a makeshift star on a previously blank spot on the Walk of Fame. The site quickly became a place for Star Wars fans to congregate and pay tribute to the actress. When Mark received his star in March 2018, he mourned the Carrie's absence, but added, "I feel her presence."