Does Justin Bieber Follow Hailey Baldwin on Instagram?
So, Um, Justin Bieber Still Doesn't Follow the "Love of His Life" Hailey Baldwin on Instagram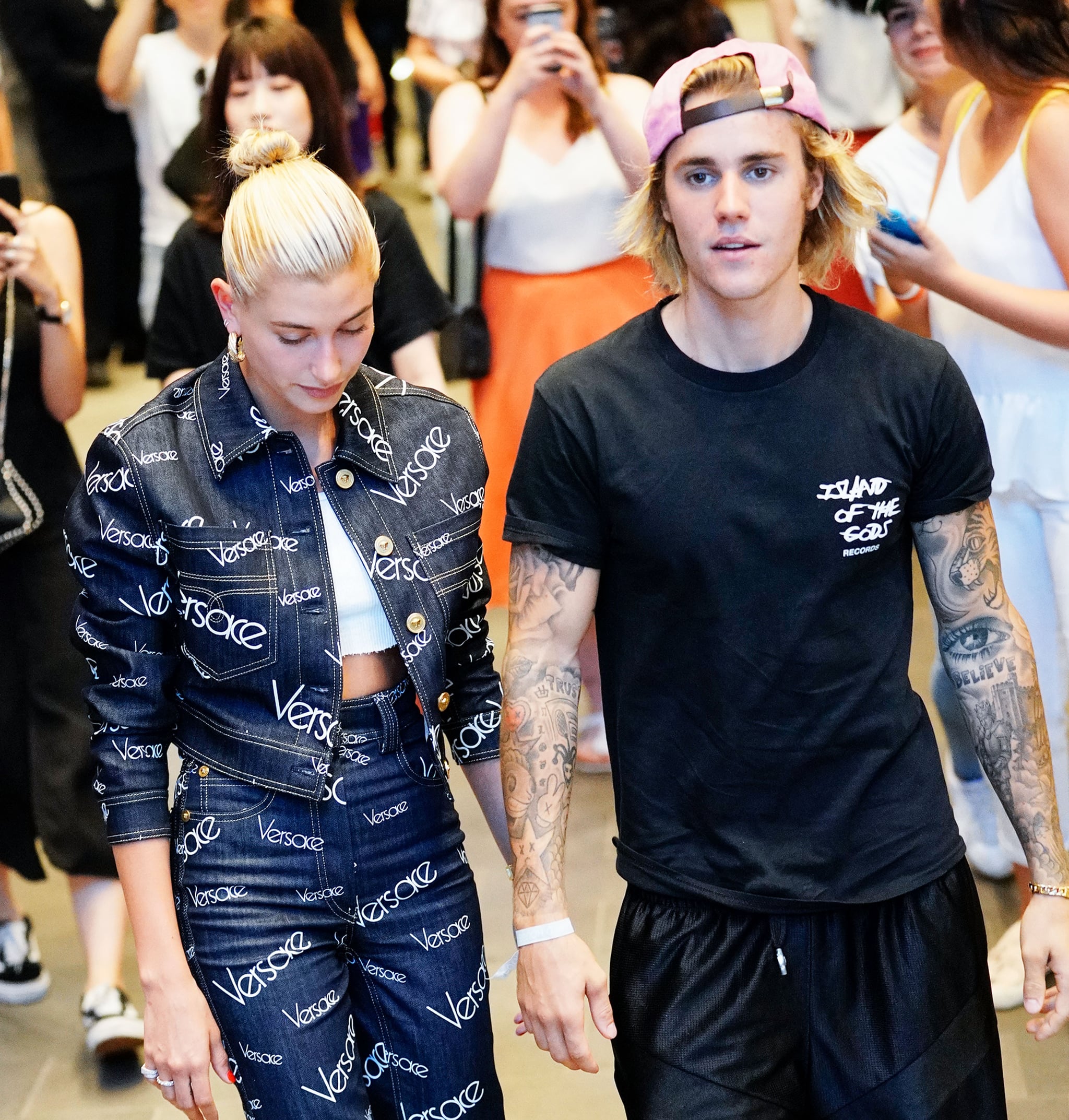 Today in "hmm, well that's a little odd" news, we just learned that Justin Bieber still doesn't follow his new fiancée, Hailey Baldwin, on Instagram. We know, we know — this isn't exactly an earth-shattering revelation, but considering Justin's recent heartfelt proclamation of love for his bride-to-be, we can't help but wonder what's behind his decision to not slam the "follow" button on Hailey's 'gram.
To refresh your memory on their rollercoaster of a relationship timeline, the two lovebirds first met way back in 2009 and officially began their on-again, off-again romance in 2015. After going their separate ways (Justin dated Selena Gomez on-and-off, while Hailey was linked to Shawn Mendes for a hot minute), the pair reunited in June 2018 and surprised the world just one month later when Justin asked Hailey to marry him with an enormous engagement ring in hand.
One day after the news of their engagement surfaced, Justin took to social media to confirm things with a lengthy Instagram post about his love for Hailey and excitement to spend his life growing old with her. The only problem? He didn't tag his future wife in the post — because she isn't one of the 91 people he follows on Instagram. We don't know about you, but if you're proclaiming that someone is the "love of [your] life" and that your heart is "COMPLETELY and FULLY" yours, and you're "soooo in love with everything about [them]," wouldn't you kindly toss them a follow and tag? To thicken the plot, some quick sleuthing reveals that Hailey does, in fact, follow the Canadian singer on Instagram. Twitter, however, is a different story, as Justin follows Hailey on that platform, but Hailey doesn't follow back her hubby-to-be. Iiiiinteresting. Go on, JBiebs — shoot your future wifey a follow. It's not too late to say sorry for not doing so sooner.
Image Source: Getty / Gotham