Ellen DeGeneres Interview About Her Girlfriend's Death
Ellen DeGeneres Shares the Tragic Story That Inspired Her Most Famous Stand-Up Routine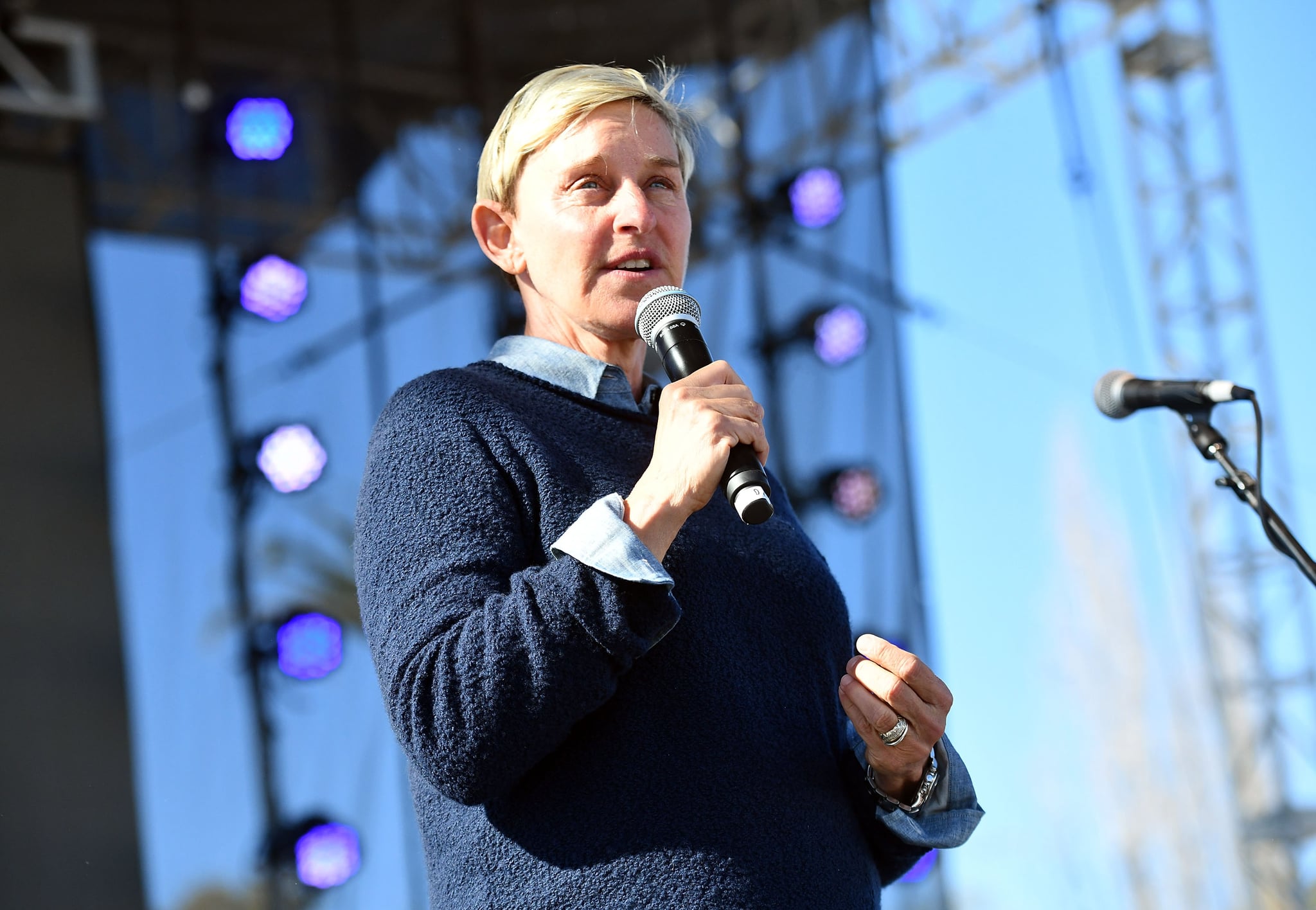 In 1986, Ellen DeGeneres made an appearance on The Tonight Show Starring Johnny Carson that would change her life forever. During her stand-up routine, the comedian acted out a phone call with God. The bit was a huge success and she became the first female comedian to be invited to sit on the couch beside Johnny. Now, Ellen is revealing the emotional story behind that moment in an interview on Dax Shepard's Armchair Expert.
"My girlfriend was killed in a car accident when I was 20 years old," Ellen shared. "I wasn't doing comedy, I think I was probably waitressing someplace at the time. I was living with her when she was killed." Following her girlfriend's tragic death, Ellen could no longer afford the apartment they shared in New Orleans, so she moved into a "tiny little basement apartment."
❤️My Kween, @TheEllenShow is on @ArmchairExpPod today!!!! We even left the attic for her!!!❤️ Join us https://t.co/8qnabDMLJ9 pic.twitter.com/EOYwUBLMr4

— dax shepard (@daxshepard) March 12, 2018
In that apartment, Ellen thought up the joke that later led to her big break. Ellen explained, "I was sleeping on a mattress on a floor and it was infested with fleas. I used to write all the time, I wrote poetry and songs and stuff, and I thought, 'Why is this beautiful 21-year-old girl just gone and fleas are here?' Adding, "I just thought it would be amazing if we could just pick up the phone and call up God and ask questions and actually get an answer."
After writing out the entire joke, Ellen knew it would be a hit and thought to herself, "I'm going to do this on Johnny Carson and I'm going to be the first woman in the history of the show be asked to sit down." As it turns out, she was exactly right.