Emma Thompson Love Actually Scene Was About Kenneth Branagh
Emma Thompson Reveals the Heartbreaking Truth Behind That Love Actually Necklace Scene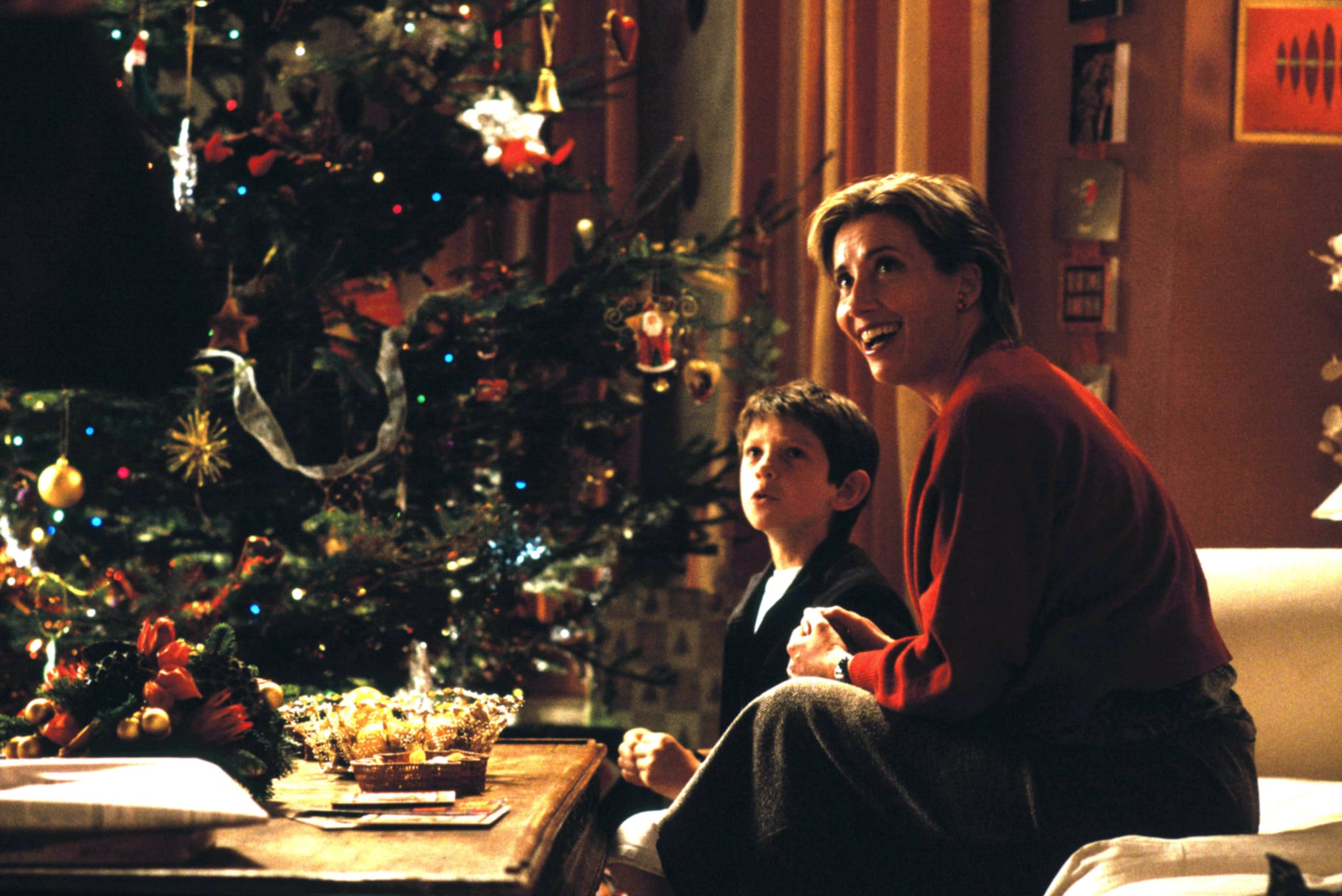 Whether you're a fan of Love Actually or not, you can't deny that Emma Thompson's famous bedroom crying scene is truly heartbreaking. In the scene, Emma's character Karen has just discovered that the necklace she found in her husband Harry's coat pocket wasn't intended for her. Karen opens a similarly-shaped gift to find it's a Joni Mitchell CD, while the necklace was a gift for another woman. Karen goes into her bedroom, plays Mitchell's "Both Sides Now", and has a quick but heart-wrenching cry as she realises her husband is having an affair.
As it turns out, this scene might be even more sad than we thought, because Emma Thompson recently revealed that it wasn't all acting.
During a fundraiser for the Tricycle theatre in London, Emma revealed to The Telegraph that she drew on real life experiences, after her husband Kenneth Branagh broke her heart when he embarked on an affair with Helena Bonham Carter. She said "that scene where my character is standing by the bed crying is so well known because it's something everyone's been through." She continued, "I had my heart very badly broken by Ken. So I knew what it was like to find the necklace that wasn't meant for me. Well, it wasn't exactly that, but we've all been through it." Emma and Kenneth married in 1989 and divorced in 1995. The actress continued, "I've had so much bloody practice at crying in a bedroom, then having to go out and be cheerful, gathering up the pieces of my heart and putting them in a drawer."