Zoë Kravitz and Channing Tatum Are Engaged
They're Engaged! Zoë Kravitz and Channing Tatum Defy the Celebrity Breakup Trend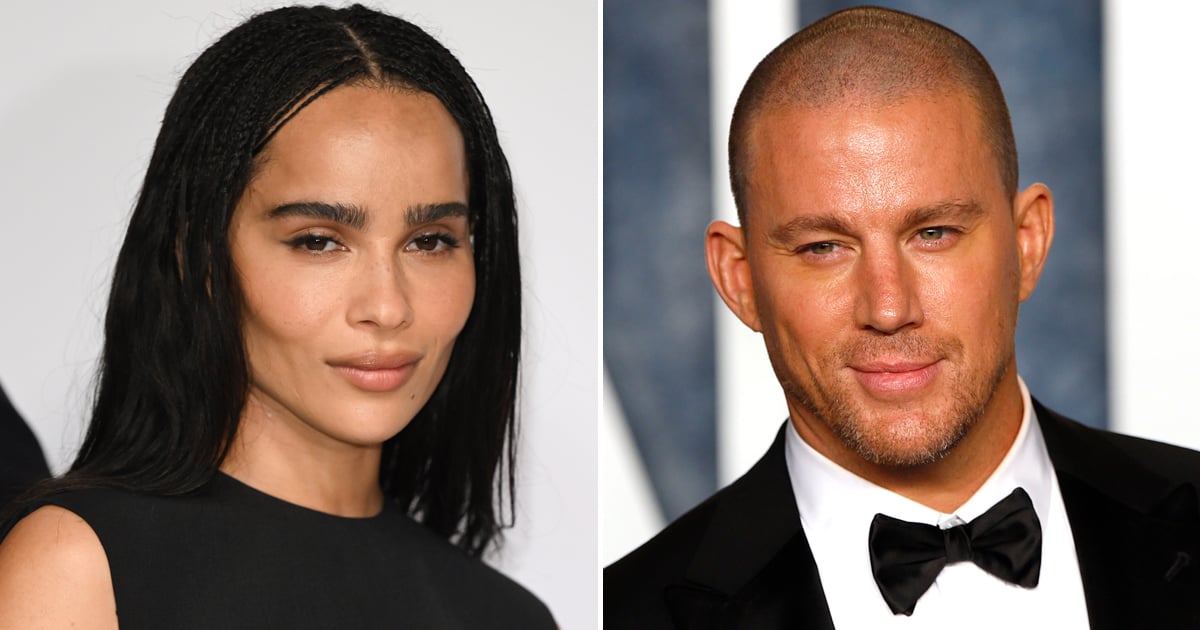 Image Source: Getty / Karwai Tang / WireImage; Getty / Robert Smith / Patrick McMullan
Zoë Kravitz and Channing Tatum are engaged. Amid a sea of celebrity breakups in recent months, multiple sources confirmed the couple's happy news with People on 30 Oct. The news comes just two days after the pair was spotted leaving a Halloween party, during which Kravitz seemingly showed off her engagement ring.
On the night in question, Kravitz and Tatum dressed up as Rosemary Woodhouse and her baby, respectively, from the 1968 horror movie "Rosemary's Baby." While photos of the couple's Halloween costume went viral, many fans were too distracted by Tatum's baby bonnet and the knife prop in Kravitz's hand to notice the massive diamond engagement ring. Upon closer inspection of her right ring finger, however, she seems to be making no attempt to cover up the ring — a subtle but sweet engagement announcement.
Tatum and Kravitz were first romantically linked in August 2021 when they were spotted spending time together in New York City. Dating rumours first began to circulate around the same time Tatum began filming "P*ssy Island," which Kravitz directed and cowrote. In September 2022, after months of keeping their relationship private, a source confirmed Tatum and Kravitz were a couple.
In November 2022, Kravitz opened up about their relationship in an interview with GQ. "He's just a wonderful human," she said of Tatum, who's a father of one. "He makes me laugh and we both really love art and talking about art and the exploration of why we do what we do. We love to watch a film and break it down and talk about it and challenge each other."
In that same interview, Kravitz added she and Tatum had put off discussing their relationship seriously up until that point. "You want to keep it sacred and private as long as you can," she said. "So that you don't have to even think about what the world thinks about it." Prior to becoming a couple, Tatum was romantically linked to Jessie J, while Kravitz was in a relationship with Karl Glusman.