Jamie Dornan Quotes About His Mother's Death August 2018
Jamie Dornan Details the "Horrific" Experience of Losing His Mum at 16: "You Never Get Over It"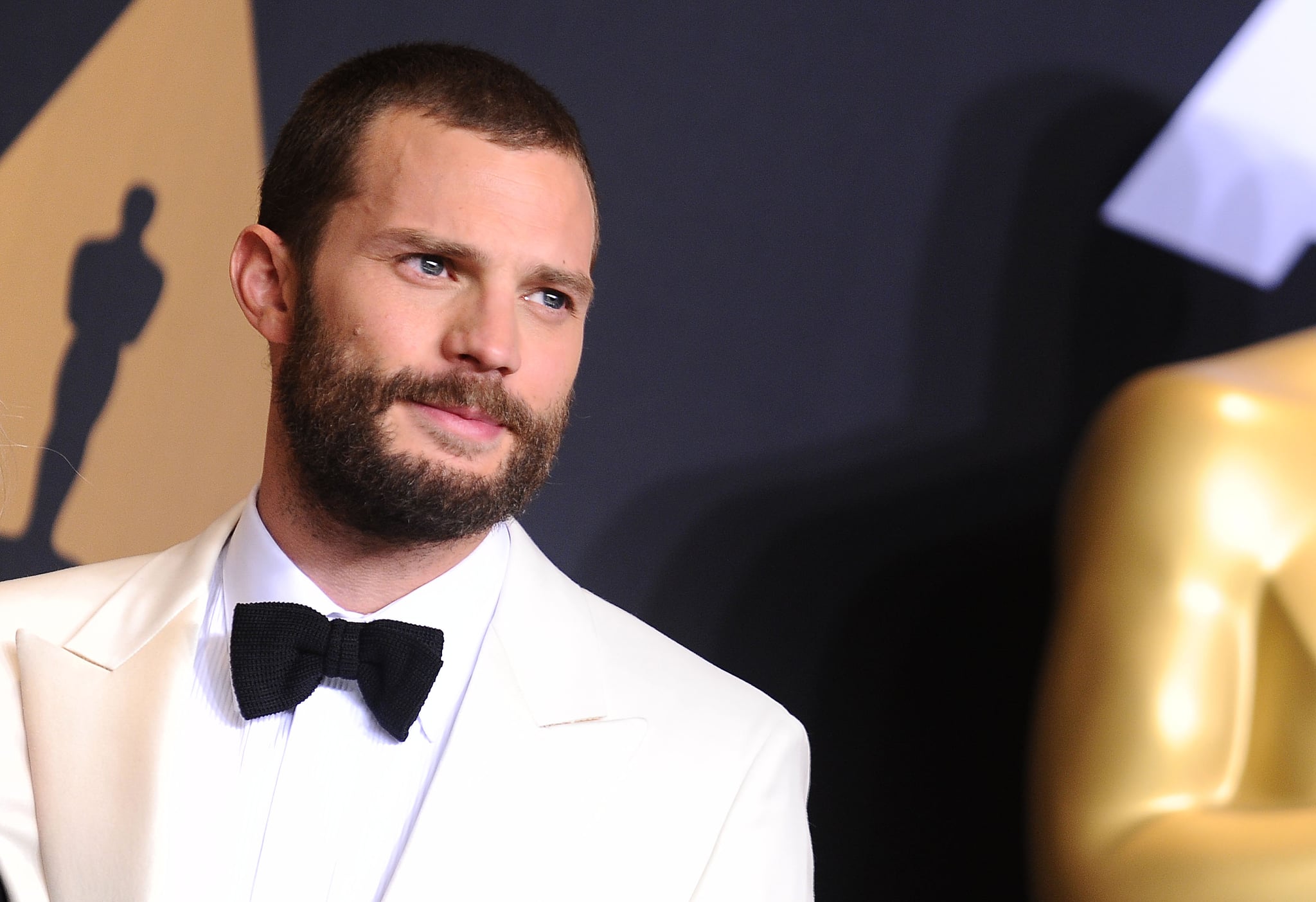 Jamie Dornan lost his mother, Lorna Dornan, to pancreatic cancer at the young age of 16, and he's, understandably, still not over it. In a recent interview with BBC, the 36-year-old actor opened up about the "horrific" experience. "I often say this, but you don't really know what the effects are of losing someone, particularly when you're so young," he said. "They are daily and continue to have an effect. You feel that they are manifesting over time in a way you didn't expect them to. You never get over it, and now that I have kids myself, I see they don't have a grandmother from my side — that's an odd thing."
Jamie and wife Amelia Warner are parents to two daughters, Phoebe and Dulcie. Jamie recently helped launch NI PanC, a support group for cancer survivors and relatives of cancer patients, at Mater Hospital in Belfast in honour of his late mother. "I've always wanted to be associated to a charity that means something to me in a major way," Jamie explained. "It all seemed very fitting, I could do whatever I can to promote awareness of this horrendous disease."