January Jones Quotes About Sex and Marriage Jan. 2018
January Jones's Advice About Sex Will Make You Do a Double Take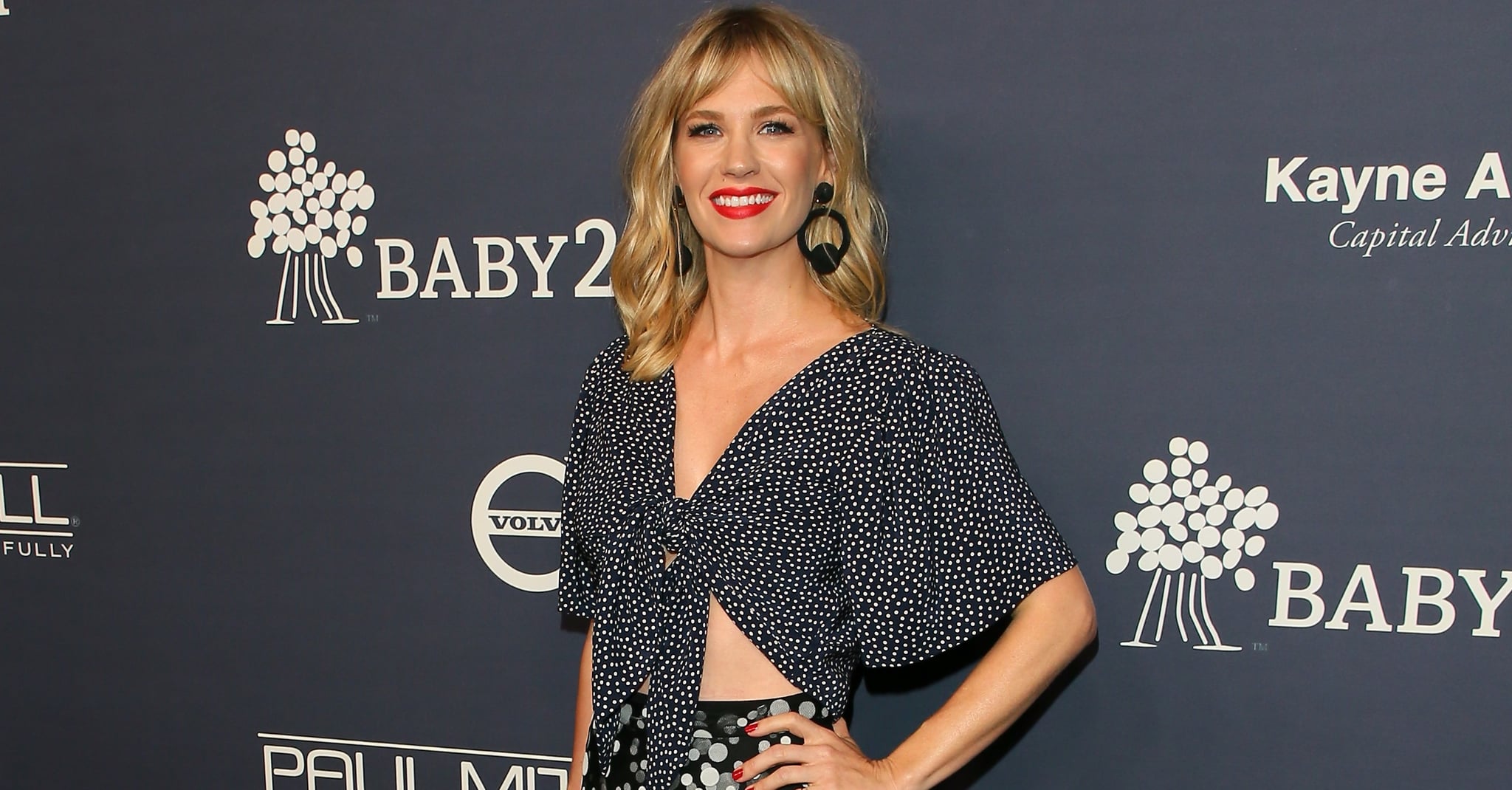 January Jones has a lot to juggle. The 40-year-old actress is the proud mom of her 6-year-old son, Xander, and is rumoured to be dating former Bachelor star, Nick Viall. Recently, January sat down with Violet Grey and shared how she balances raising a kid and keeping an active sex life. "[It] limits your sex life for sure," she admitted. "Because you can't bring someone home when your kid's coming into the room."
January continued, "Honestly, my son turns up in the middle of the night and asks for a massage, and then I fall asleep. I imagine that's what marriage is like?" So does that mean the Mad Men star, who offered a "no comment" response when asked if she was dating anyone, has trouble keeping her rumoured boyfriend happy in the bedroom? Not so fast.
"As my mom always said, sex is a gauge of your relationship, so if you have a good relationship, you should be having sex regularly. Even if you're angry or you've been together for a million and five years. You have to force yourself to have that physical connection," January confessed.
Also, don't expect to see January walking down the aisle again anytime soon. "I thought I would marry the boyfriend I was with in my early 20s and we would have loads of babies. But then he cheated on me, and I was like, 'Oh,'" she told the outlet. "After a series of disappointments, I've just gotten more and more comfortable with myself, where I don't need a partner to be happy."
These days, January would only consider marriage "unless I met the love of my life and it was important to him. Give me the ring but keep the paperwork." Are you taking notes, Nick?