Jason Momoa Talks About Emilia Clarke's Health Scare
Jason Momoa Says Emilia Clarke Is "So Brave" After Suffering 2 Aneurysms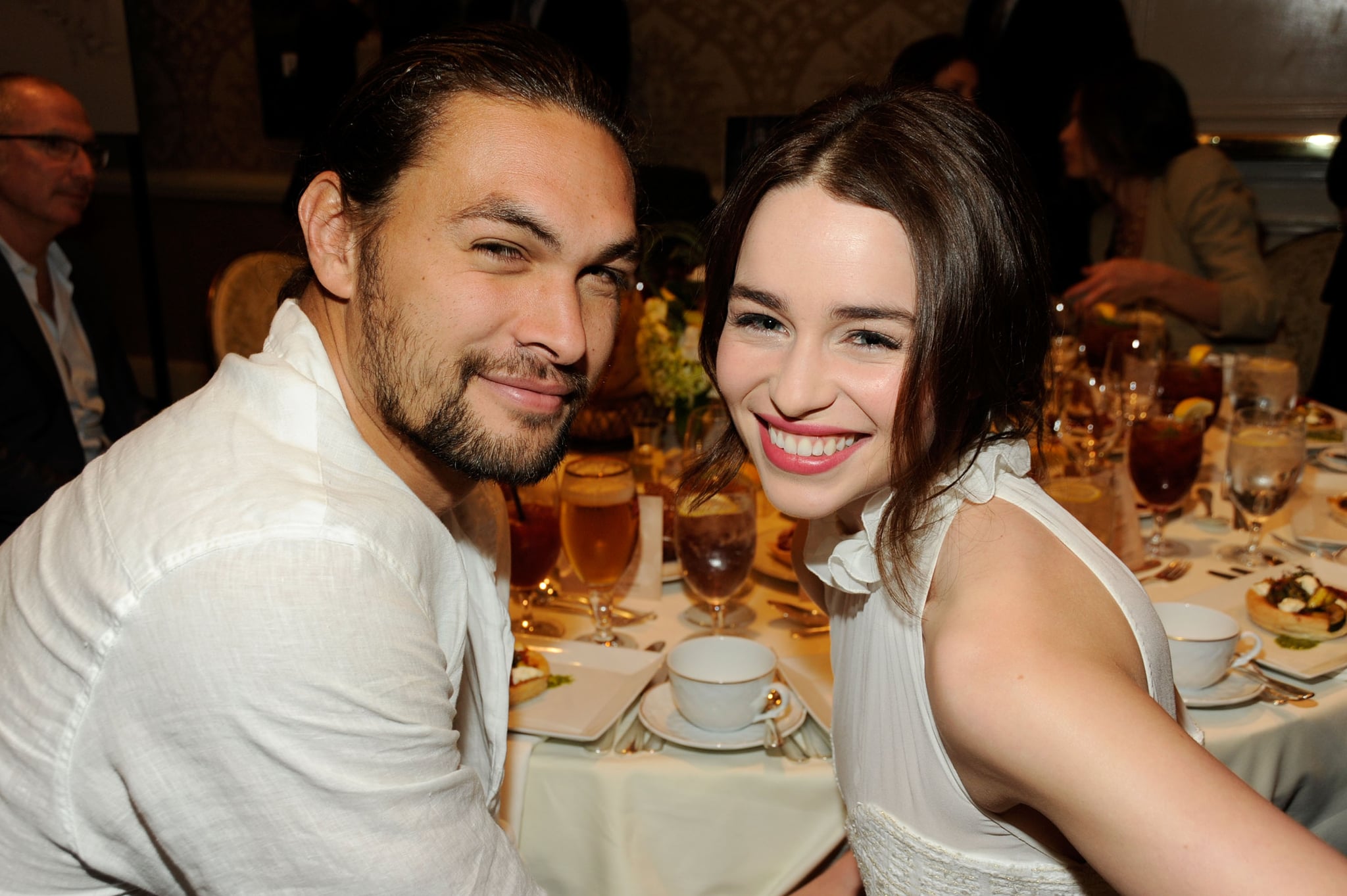 Just weeks following Emilia Clarke's revelation that she underwent two brain surgeries to correct aneurysms earlier in her career, Jason Momoa stepped out at the Game of Thrones season eight premiere on April 3 and proudly showed his support for his friend and former costar's health journey. During a red carpet interview with Entertainment Tonight, the Aquaman star briefly spoke about working with Emilia at the time of her health scare.
"I've kind of been a part of that whole situation for a very long time, so we've had so many scares and trying to find the right way to come out and help," he said. "I just think it's beautiful that . . . she's so brave in helping the world and trying to raise awareness."
Last month in a very honest essay for The New Yorker, Emilia revealed that she was hospitalized after experiencing her first aneurysm eight years ago, when the first season of the HBO drama had wrapped. By the time she finished filming season three, she was forced to undergo two more brain surgeries to correct a second aneurysm that had doubled in size since her last procedure. The 32-year-old recalled a very painful recovery period after both surgeries, and announced that she's since created a charity called SameYou to raise money for people recovering from brain injuries.
Continuing with his support for Emilia, Jason added, "I'm very sad, because we almost lost her numerous times. I love her to bits, and she's here and she's going to do great things with it and teach the world."