Meghan and Prince Harry's Wedding Invitations
5 Major Ways Harry and Meghan's Wedding Invitations Differ From William and Kate's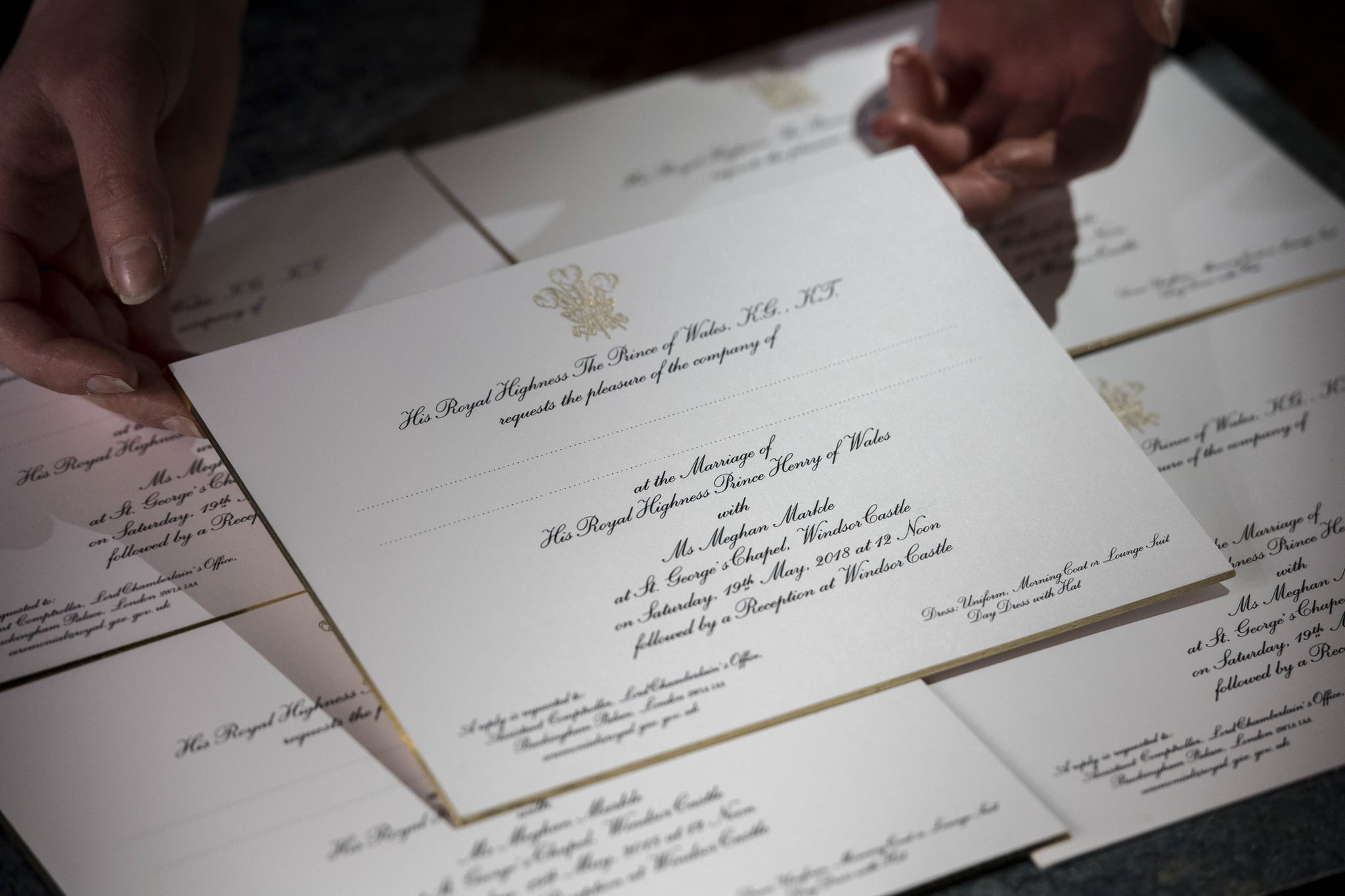 Image Source: Getty / Victoria Jones / WPA Pool
Prince Harry and Meghan Markle's wedding is getting so close, and we want to know absolutely everything. Kensington Palace announced earlier this week that wedding invitations have officially been sent. They were made by Barnard and Westwood, the company responsible for all of the royal family's printing needs. Although we have to wait and see if we're among the 2,640 public guests invited to the nuptials, we've at least got all the details about how their wedding invitations differ from the ones Prince William and Kate Middleton sent out for their wedding back in 2011.
The Issuers
Queen Elizabeth II paid for and hosted William and Kate's wedding, so their invites read, "The Lord Chamberlain is commanded by The Queen to invite." Prince Charles is paying for Harry and Meghan's wedding, so theirs said, "His Royal Highness The Princes of Wales, K.G., K.T. requests the pleasure of the company of."
The Titles
One of the biggest differences between the two royal invites is how Meghan is addressed. Due to the fact that Meghan is a divorcée, she is addressed as "Ms. Meghan Markle," as opposed to Kate, who was addressed as "Miss Catherine Middleton."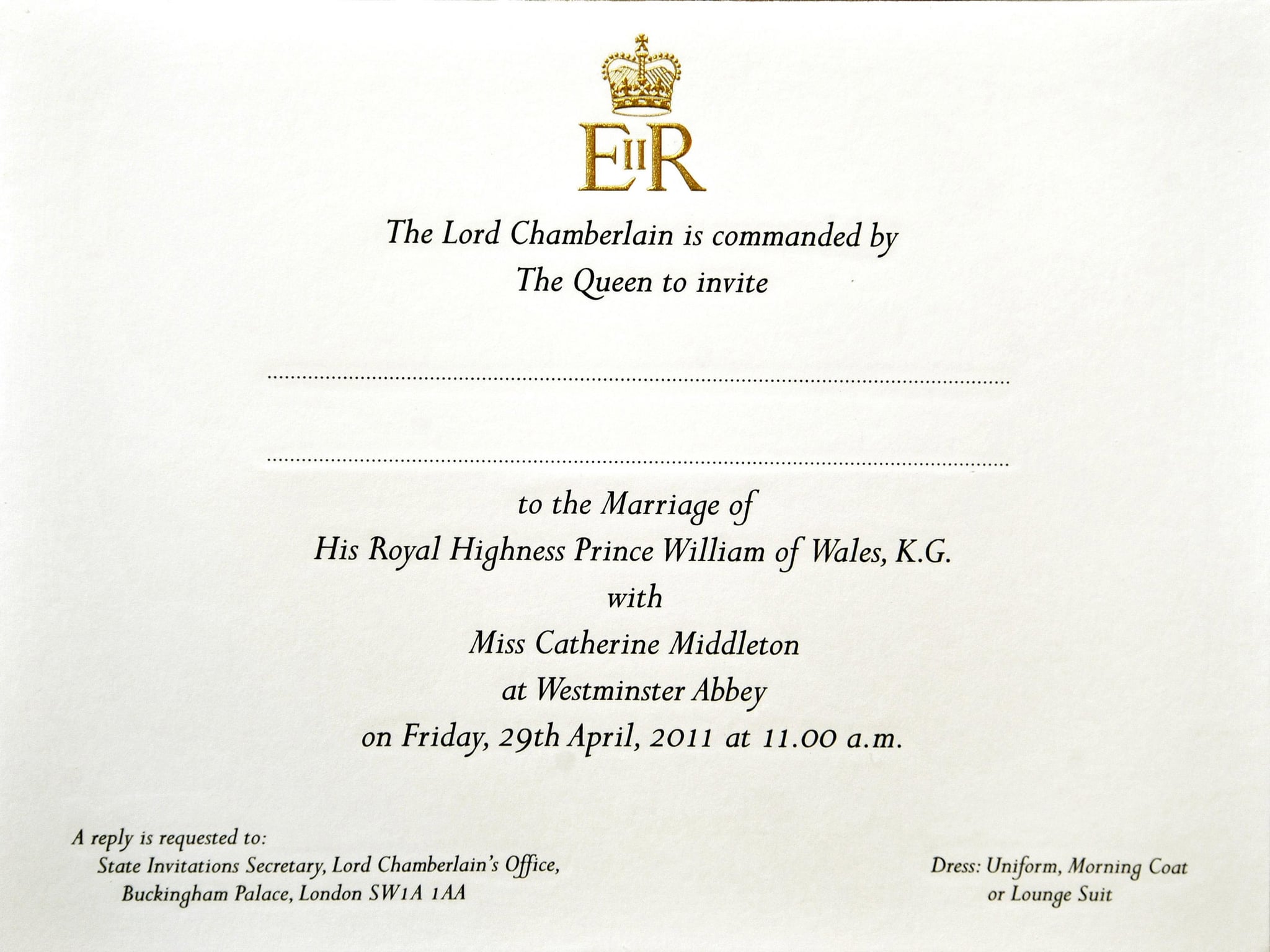 Image Source: Getty / John Stillwell / WPA Pool
The Crests
Again, due to the wedding hosts, the crests at the top of the invites are different. A three-feathered badge of the Prince of Wales is at the top Harry and Meghan's invite, while Kate and William's featured St. Edward's crown above the royal cypher of the queen.
Breaking Tradition
Meghan and Harry are known for breaking royal protocol and they may have done it again by embracing the digital age with their invitations. Although they do include Lord Chamberlain's address, like Kate and William's did, an email address is also listed below, which suggests guests can also RSVP via email.
The Ink
The ink used in Harry and Meghan's invites is a nod to Meghan's heritage as it was printed using American ink. A tweet from Kensington Palace read "using American ink on English card, the invitations are printed in gold and black, then burnished to bring out the shine, and gilded around the edge." It's unclear what type of ink was used for William and Kate's invitations.
The Dress Codes
Kate and William's invitations only provided details about the dress code for men, which was "uniform, morning coat or lounge suit," but Harry and Meghan's invitations included a note for the women, stating, "Day dress with hat."