Prince Harry and Meghan Markle Wedding Flowers Details
Prince Harry and Meghan Markle Have Chosen a Very Fashionable Florist For Their Big Day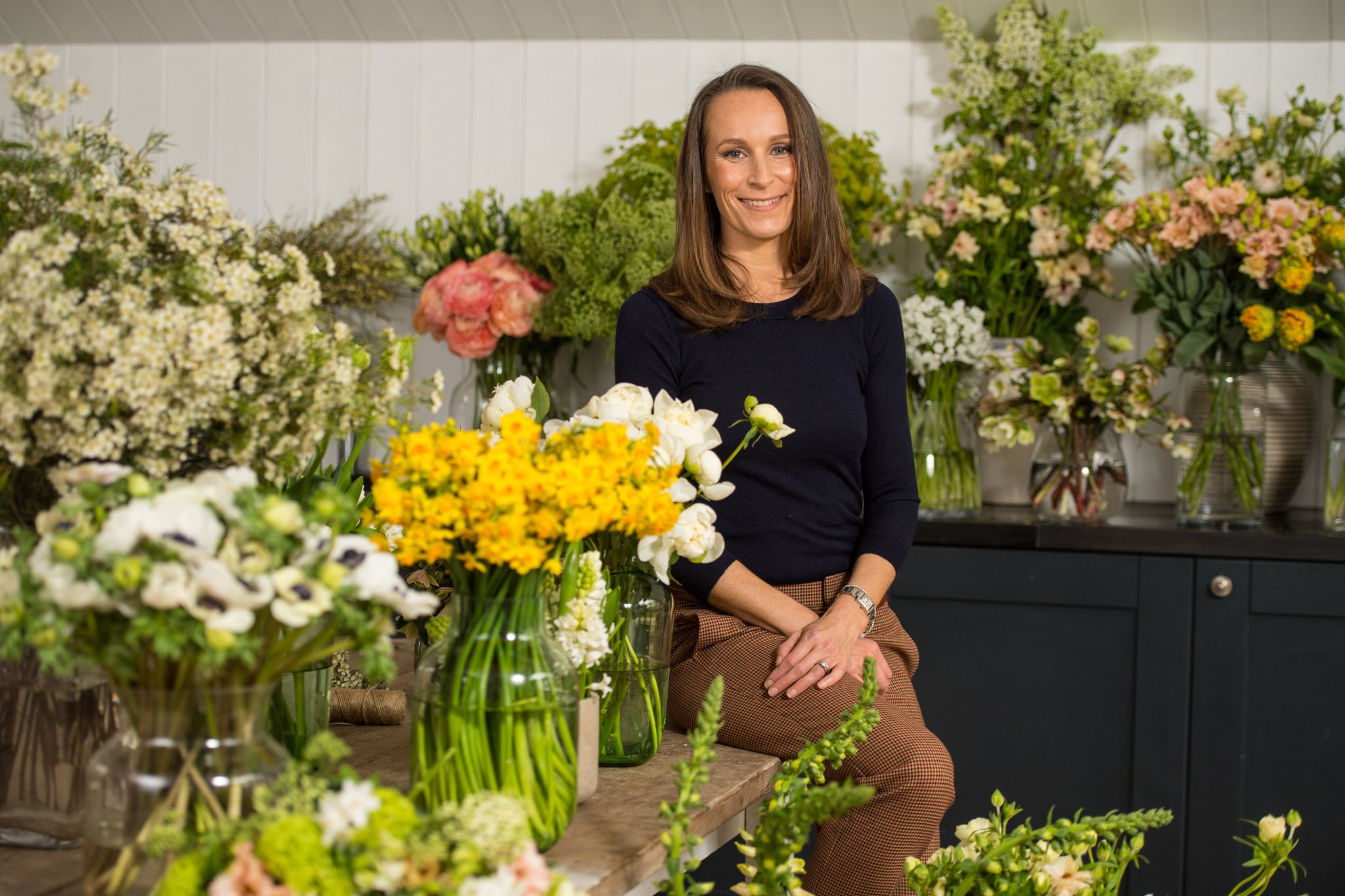 Prince Harry and Meghan Markle's wedding is fast approaching, and while some details will be kept under wraps until the very day, others have already been disclosed. Kensington Palace announced on Sunday that floral designer Philippa Craddock has been chosen to create the flower displays at St George's Chapel, explaining that she would use "locally sourced foliage," as well as, where possible, "flowers and plants that are in season and blooming naturally in May."
Although the palace didn't specifically mention Meghan's royal bouquet, it did give us an idea of what it could look like by listing what would be used for the church decorations: branches of beech, burch, hornbeam, white garden roses, and foxgloves. Peonies, which seem to be Meghan's favourite, will also be included in the floral arrangements.
On her Instagram account, Philippa shared how thrilled she was to be working with the royal couple, explaining that "the designs will be a true reflection of them as a couple, with sustainability at the forefront." The London-based florist is known for both her charitable work and high environmental standards, making it easy to see why Harry and Meghan chose to give her the honour. As we patiently wait for their big day, take a peek at some of Philippa's gorgeous floral designs.
Image Source: Getty / DOMINIC LIPINSKI