Princess Margaret's Morning Routine
Princess Margaret's Luxurious Morning Routine Will Have You Rethinking Your Pamper Sessions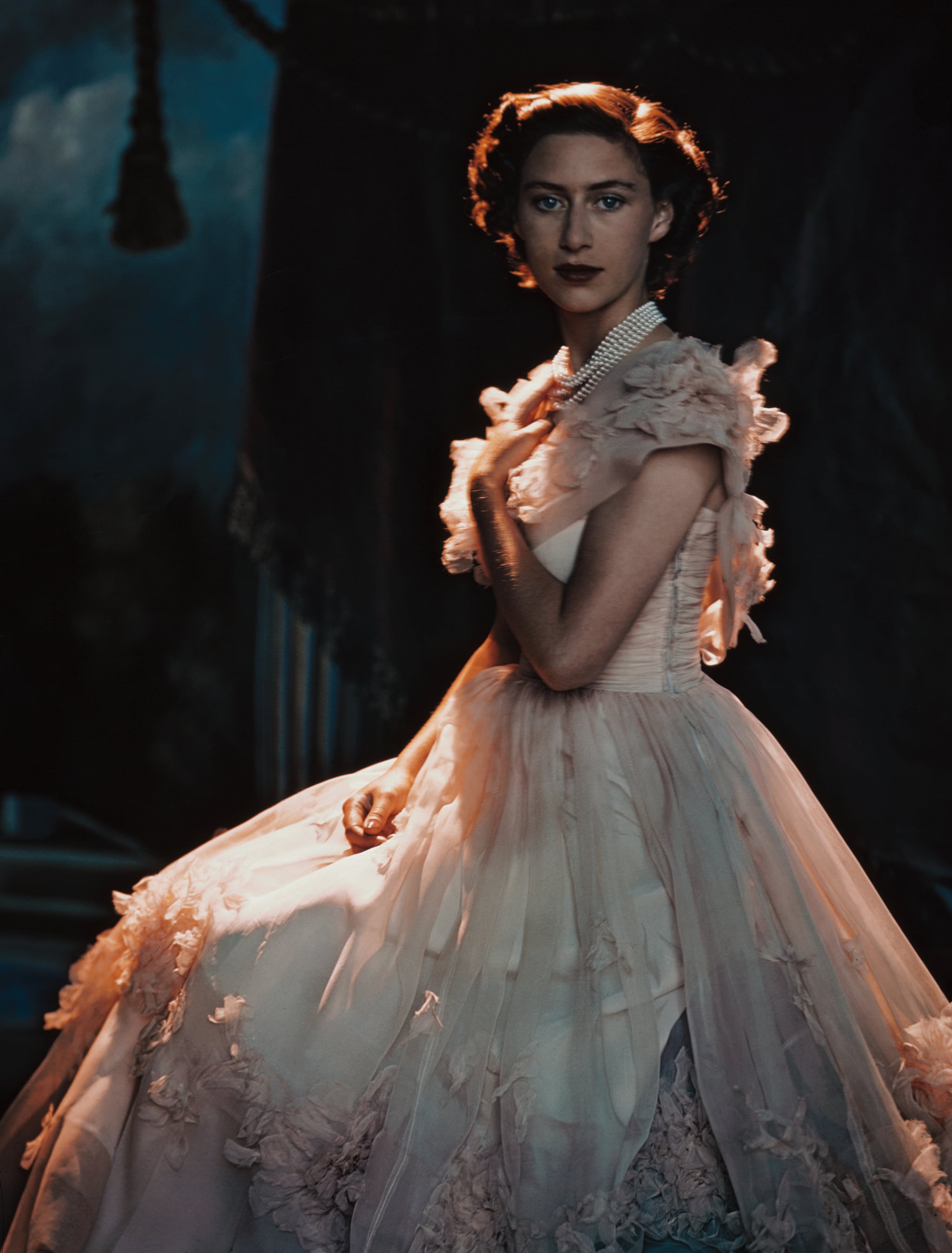 We always imagined that life inside the walls of Buckingham Palace was glamorous, but we could never have guessed how decadent Princess Margaret's morning routine used to be. According to a chapter found in the book Ma'am Darling: 99 Glimpses of Princess Margaret, a biography written by Craig Brown, the Queen's late sister used to have a luxurious routine that started at 9 a.m. with "breakfast in bed, followed by two hours in bed listening to the radio, reading the newspapers ('which she invariably left scattered over the floor') and chain-smoking." After spending an hour in a bath that would be run for her, getting her hair and makeup done, and dressing in clean clothes, the royal would then head downstairs for a "vodka pick-me-up" before joining the Queen Mother for "a four-course lunch" and "half a bottle of wine per person."
Princess Margaret's morning routine c 1955. Yassgirl. pic.twitter.com/YbCAvhtfMC

— Gareth Roberts (@OldRoberts953) October 20, 2017
Of course, Twitter users had a field day when they learnt of the lavish life the princess used to lead, and funny tweets didn't take long to appear. Read on to discover some of the best reactions we found.
Where do I apply for mid-20th century Princess? I have both the skills and lack of drive required for the position

— Emi_Lie (@Cos_Ette) October 22, 2017
Living the dream for sure. But why such an early wake up time?

— Ron Waxman (@RonWaxman) October 22, 2017
I always thought we could all learn something from Princess Margaret https://t.co/WqKQ5DmsX7

— craigfordham (@craigfordham) October 21, 2017
Replanning my life based on this now..... https://t.co/fSaTjXtHTh

— Ruth (@ruthanna17) October 21, 2017
I mean THAT is how you Princess... 😂😍 https://t.co/mhkC5ymQtZ

— 🎃 Sera 🎃 (@StyleGuideBlog) October 21, 2017
— David BOO!-wellyn (@TheDaiLlew) October 20, 2017