Rachel Bloom's T.J. Miller Joke at Critics' Choice Awards
Rachel Bloom Dragged T.J. Miller For Hosting the Critics' Choice Awards . . . at the Critics' Choice Awards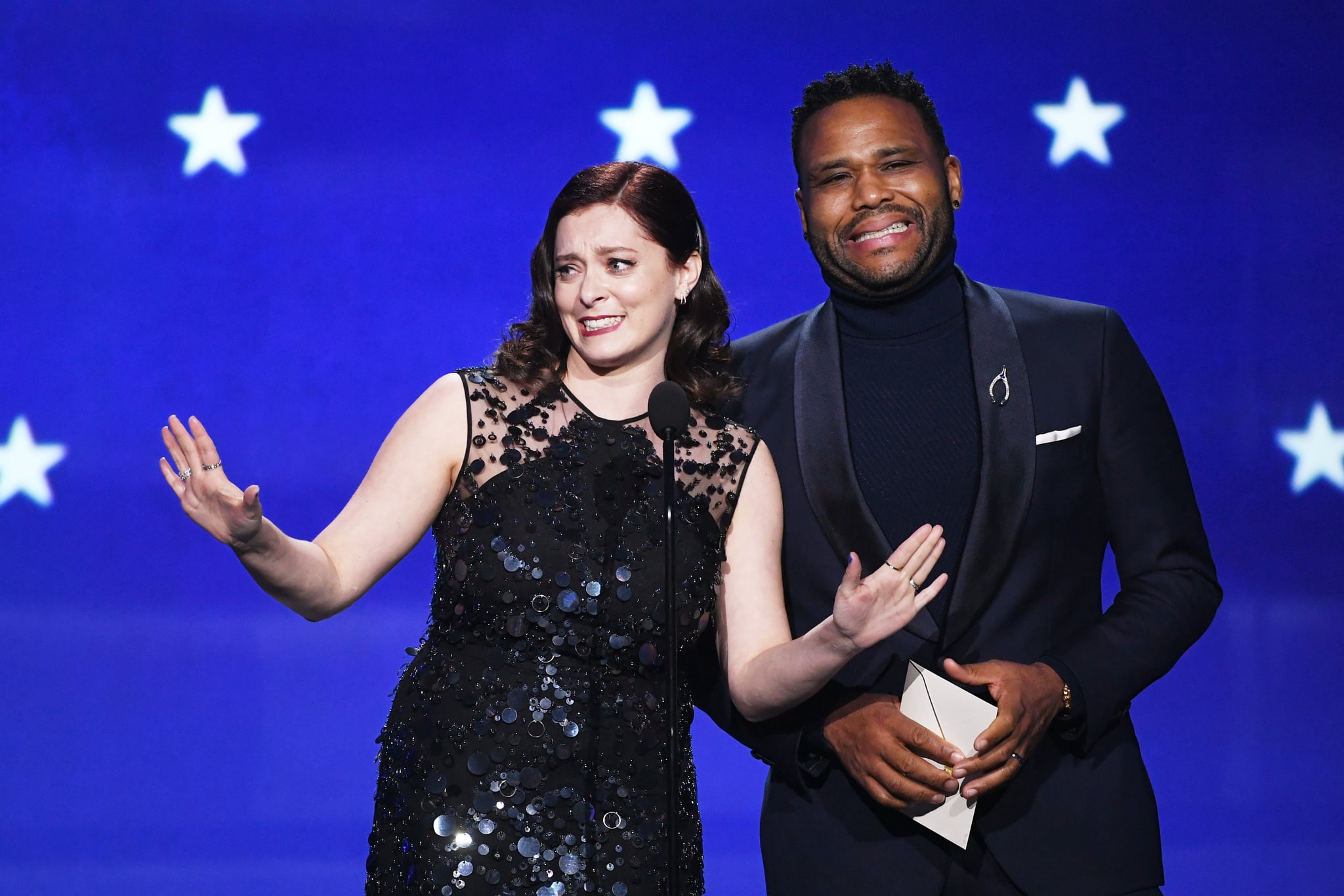 This year's Critics' Choice Awards turned out to be an exceptionally shade-filled show, and considering recent events in Hollywood, it should come as no surprise. Continuing in the theme of roasting Hollywood's men, a former CCAs host became the butt of one of the night's most memorable bits. When presenters Rachel Bloom and Anthony Anderson took the stage, Rachel poked fun at T.J. Miller to a mixed response of chuckles and groans from the audience.
After a minute of the pair chatting back and forth about how awkward it is to read jokes written for them off a teleprompter, Rachel dropped the bombshell: "It's no more awkward than when T.J. Miller hosted this thing." T.J., who was arrested days before hosting the 2016 show, received mixed reviews for his performance and has since weathered controversy in his personal life.
Follow along with the rest of our award show coverage to keep up with the rest of the season's jokes — both hits and misses — and red carpet style.