Rihanna Watching Vanderpump Rules April 2018
Rihanna's Reaction to Vanderpump Rules Will Speak to Your Reality-TV-Loving Soul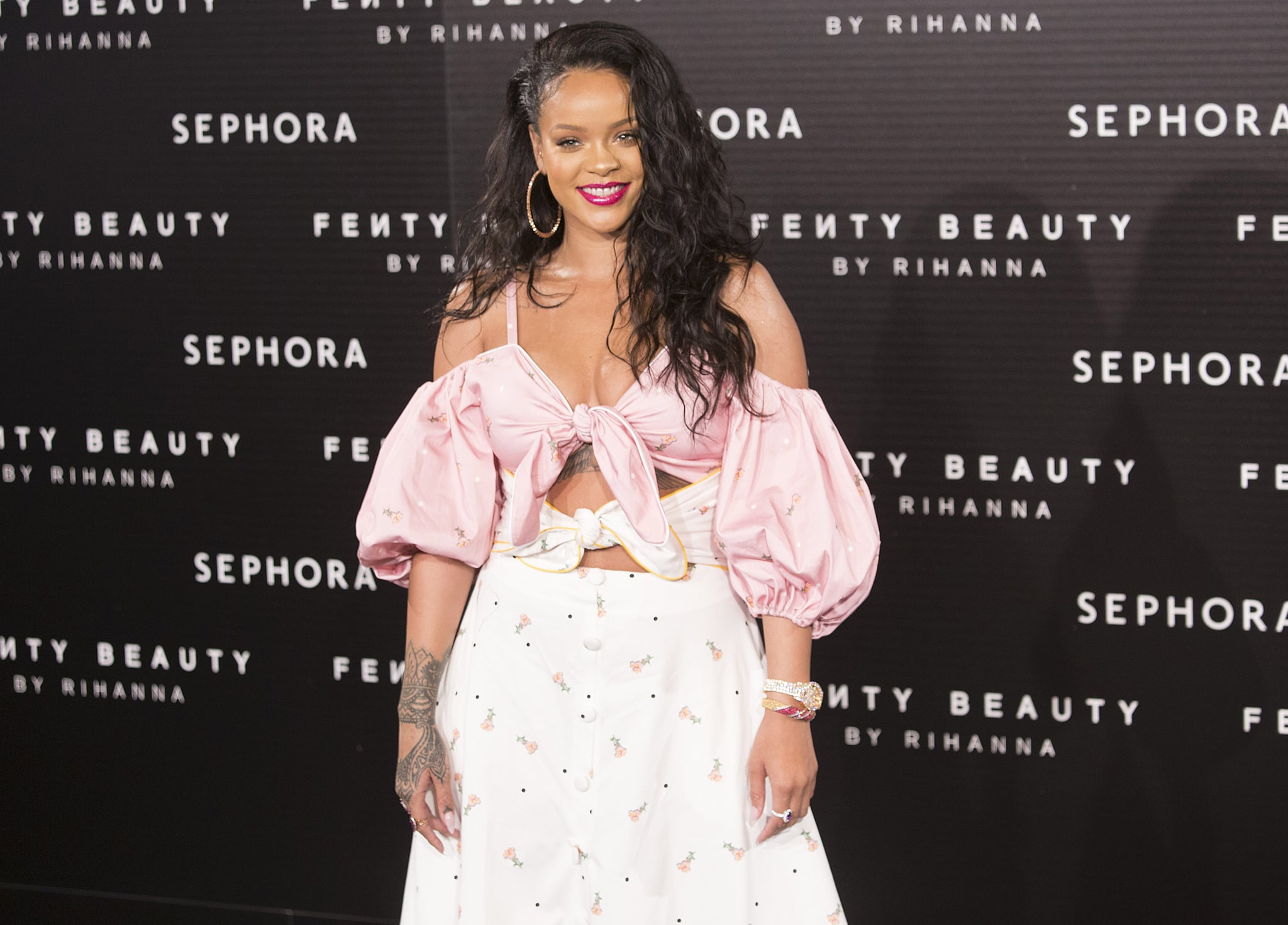 Rihanna's response while watching Bravo's Vanderpump Rules is so accurate that it's hilarious. The 30-year-old mogul posted a clip of herself watching (and cracking up over) the show. In the clip, cast members Tom Schwartz and his wife, Katie Maloney, talk about the events from the night before. In her caption, Rihanna wrote "Easily the best clip on tv 😩 whoever edited this...we're besties in my head. #vanderpumprules.".
Rihanna's right — the scene IS hilarious. When Katie asks Tom what's he's doing, he tells her he's brushing his teeth "but on a deeper level" he has "no f*cking clue." Next, viewers see footage from the "blur" of that night, which shows Tom taking tequila shots and so much more.
Some of the cast members from the show saw Rihanna's post and couldn't resist commenting on her love for it. Katie wrote "lol! Dude" while Tom reacted with crying face emojis and a red heart. Lala Kent reposted Rihanna's video with the caption "Shout out to my squad. We may be a hot mess, but f*ck it . . . @badgalriri is watching us be a hot mess, so I'm cool with it." Bravo super fan Chrissy Teigen also tweeted Katie about Rihanna's post.
@MusicKillsKate omgggg Rihanna instagrammed my fav clip from yesterday of you and Tom!

— chrissy teigen (@chrissyteigen) April 4, 2018
Vanderpump Rules first debuted on Bravo in 2013 and is currently on its sixth season. It follows the lives of Real Housewives of Beverly Hills star Lisa Vanderpump's employees at SUR restaurant. Trust us when we tell you there is no shortage of drama! Even Jennifer Lawrence is addicted.