When Does Kirsten Dunst Appear in Black Mirror?
Kirsten Dunst's Brief Black Mirror Cameo Has Some Layers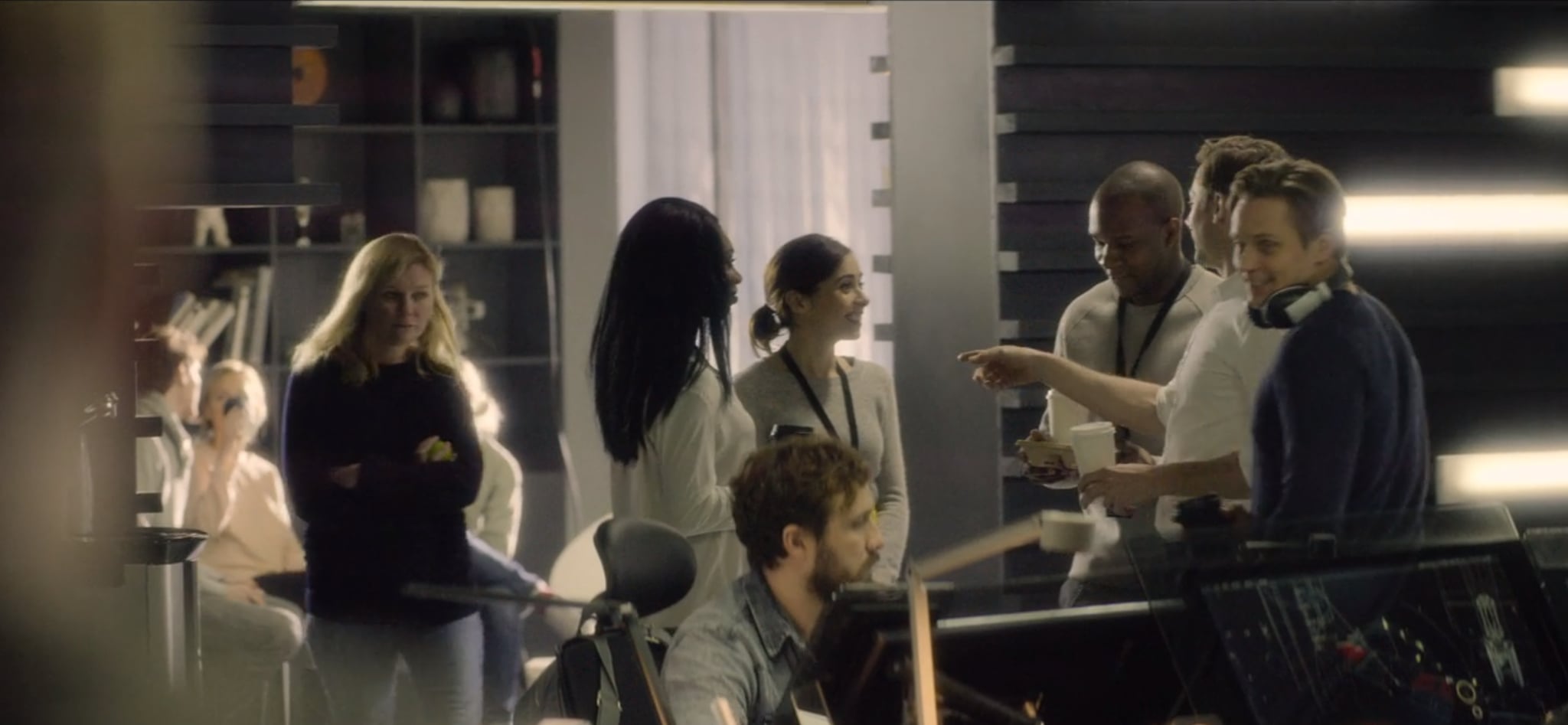 The inaugural episode for Black Mirror's newest season on Netflix — the Star Trek fandemonium-inspired mind trip, "USS Callister" — offers up not one but two major celeb cameos with a connection to the episode's space star, Jesse Plemons.
Breaking Bad fans will no doubt sling a few B-words to celebrate the fact that Jesse Pinkman himself, Aaron Paul, lends his unmistakable vocals to the closing moments of the season's lengthiest sci-fi adventure. Considering how things shake out between their characters in the AMC series, well, there's a bit of paralleling here in how this episode's landing sticks for each as well (hint: one's still on the move, and the other . . . isn't).
But it's the other big surprise guest that earns all the emotional points because, yes, that is Kirsten Dunst herself that's briefly shown walking through a shot at Callister HQ near the beginning.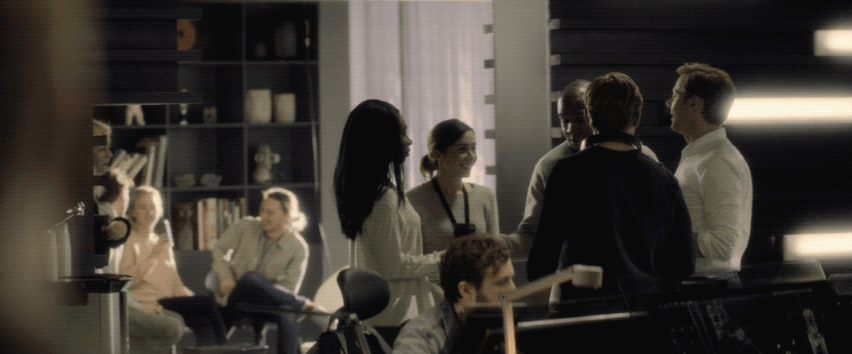 Dunst, who starred opposite Plemons in Fargo season two, has since become Plemons's real-life fiancée and baby-mama-to-be. So, they've got history both on and off screen leading up to this brief reunion. The two do tend to keep their romance under wraps, fiercely guarding the details of their relationship from tabloids and rarely making public appearances together.
So, while she's only visible for a few seconds in the scene, as she passes by the USS Callister crew talking to the newcomer — Cristin Milioti's Nanette Cole — the fact that Dunst does appear to give the object of Plemons's character's obsession some serious side eye along the way is surprisingly cheeky. The phrase "a picture is worth a thousand words" just took on a sassy new meaning.