Where Is Robert Durst 2018
It's Been 3 Years Since The Jinx Ended — Where Is Robert Durst Now?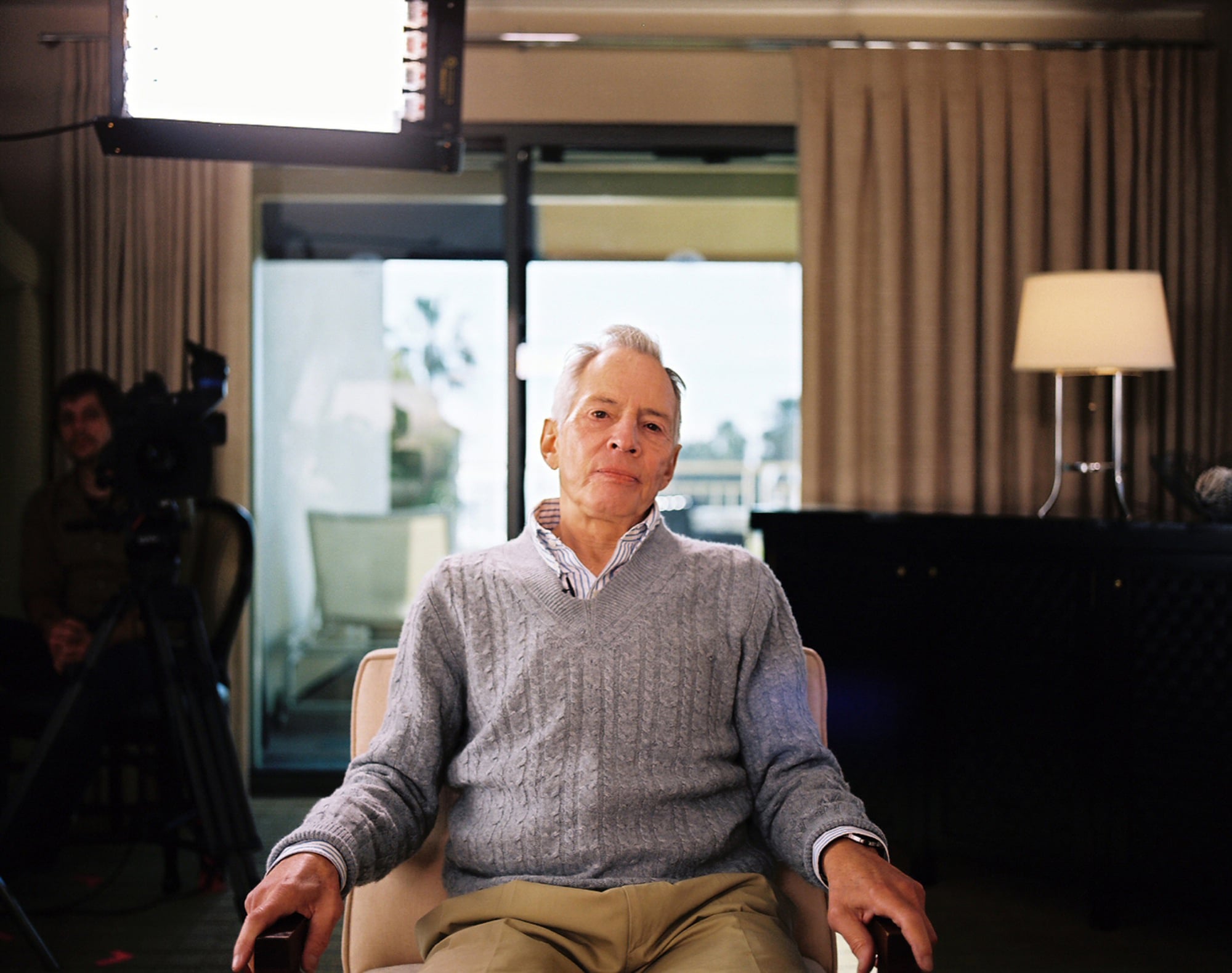 Image Source: HBO
If you're a true crime fan, then you probably spent six weeks in 2015 addicted to The Jinx, the six-part HBO documentary on the strange history of multimillionaire real estate tycoon and long suspected killer, Robert Durst. The series delves into the 1982 disappearance of Durst's first wife, Kathleen McCormack Durst, as well as the subsequent murders of his longtime friend, Susan Berman, and his neighbour, Morris Black. The filmmakers spent nearly a decade researching the case, and the documentary gives viewers an insider look at police files, hidden documents, key witnesses, never-before-seen footage, private prison recordings, and even an extended interview with Durst himself.
If it wasn't for The Jinx, Robert Durst may have avoided going on trial. The greatest triumph of The Jinx is in the final episode, when Durst — who apparently didn't realise his microphone was on — can be heard muttering,"What the hell did I do? Killed them all, of course." Though Durst was acquitted in the Morris Black murder trial in 2003 after claiming self-defence, he has long maintained he had nothing to do with Berman's death or his wife's disappearance. But now, Durst finally faces one count of first-degree murder in the December 2000 murder of crime writer Susan Berman.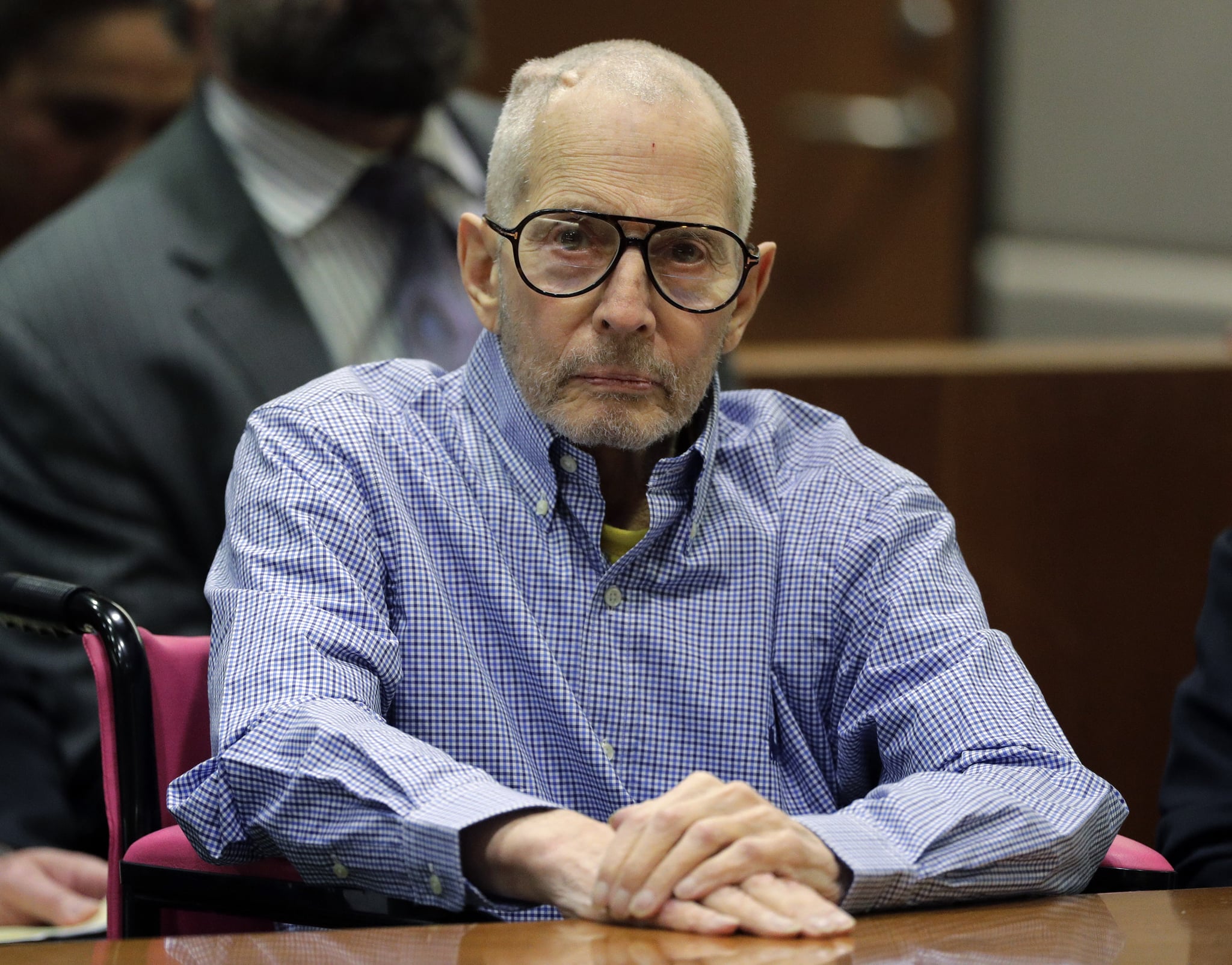 Image Source: Getty / Jae C. Hong-Pool
In March of 2015 — a day before the the sixth and final episode of The Jinx aired — Durst was taken into custody by FBI agents in a New Orleans hotel, where authorities found guns, cash, a fake ID and a mask. Then, beginning in February of 2017, thirteen witnesses took the stand in a series of "conditional hearings." A friend of Berman's, Nick Chavin — whose identity was kept secret until he took the stand — revealed that in December of 2014, Durst said of Berman's death, "I had to. It was her or me. I had no choice." John Lewin, the deputy district attorney handling the case, maintains that the murder of Berman "was an attempt by Mr. Durst to eliminate a witness who participated in the cover-up of his missing wife's disappearance and death."
Durst's preliminary hearing took place in April of this year, and it was a crucial step in the murder case prosecutors have built against him. At the end of the hearing, a judge will decide if there's enough evidence for Durst to stand trail in the killing of Berman. Durst, now 75, has remained behind bars since his March 2015 arrest. Though the thirteen witnesses made a compelling case for Durst's culpability in Berman's murder (as well as provided testimony and records concerning incidents of domestic violence in the Durst marriage), we're still waiting to see if the judge will decide that the evidence is strong enough.
HBO, if this case goes to trial, is there any chance of us getting a Jinx sequel? Let us know!