Who Is Bobby Berk's Husband?
Queer Eye: We Are Mildly Obsessed With Bobby Berk and His Husband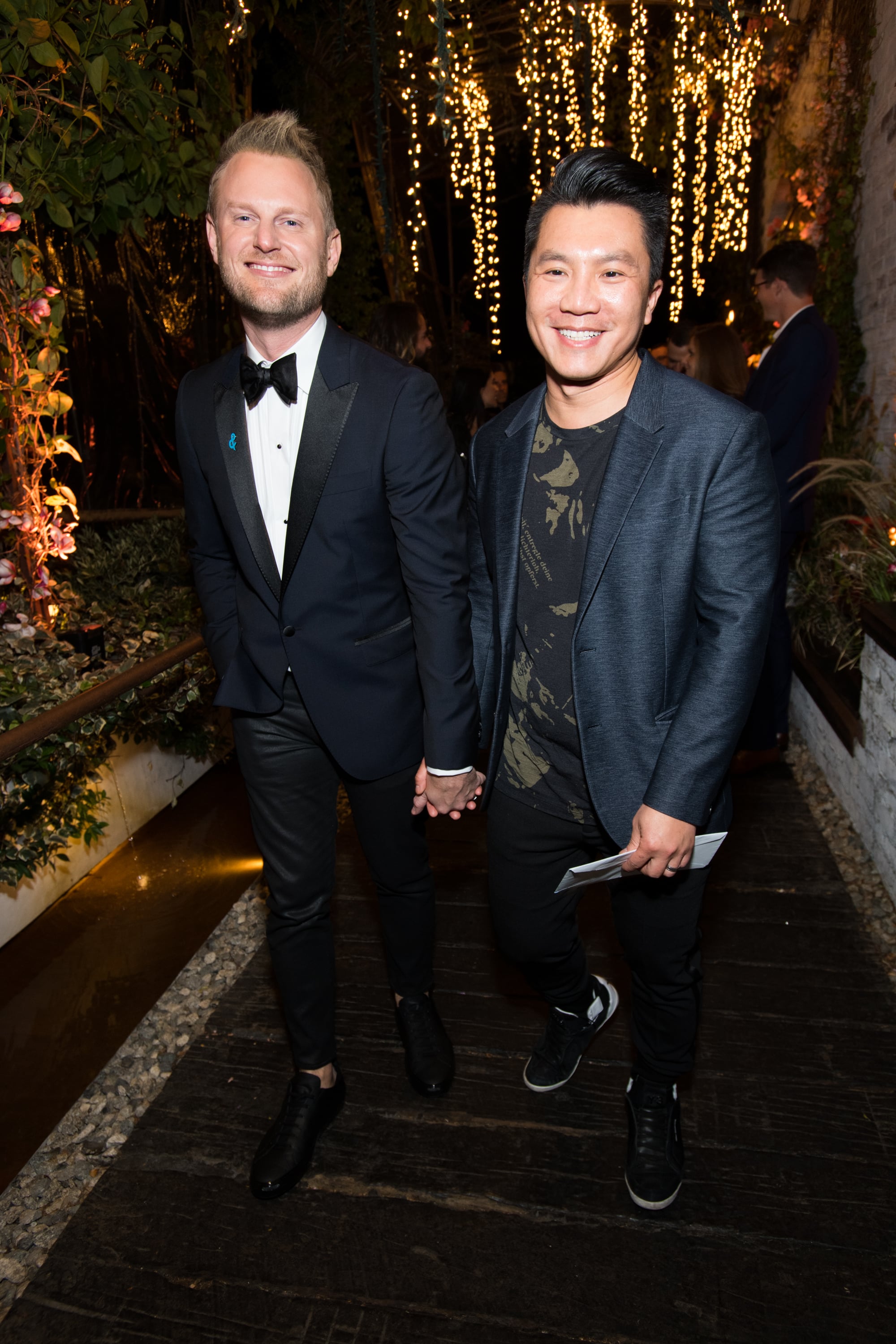 As much as you may love Queer Eye's interior design genius Bobby Berk, there's at least one person out there who loves him much, much more. Throughout the two seasons of Queer Eye, Bobby has mentioned his husband a handful of times. But who is this mystery man?
The decorator is married to a gentleman named Dewey. The happy couple have been married for five years, but they've been an item for 14 years, which is quite a long time . . . especially in Hollywood.
Even though Bobby films the show in Atlanta, the couple reside in Los Angeles. In fact, they only moved into their current home three months before he was cast in the series!
Dewey stays out of the limelight — his Instagram account is private — but he does appear often on his husband's profile. Even with all of the photos of this duo on social media, Dewey manages to keep his life under the radar. In fact, the only thing Bobby has said about his husband on the show is that they've been married for five years — talk about a private pair.
Although no one knows exactly what Dewey does for a living, back in 2010, Bobby tweeted while on holiday and hinted that he was in the medical spa industry. "Checking out condos in Saigon," he tweeted at the time. "Building is great! Also has a mall I can open a Bobby Berk Home in and that Dewey can open his medical spa."
When they're not in LA, Bobby and Dewey jetset all over the world. According to the TV star's Instagram, the duo have gone to Costa Rica, Cambodia, Venice, Maui, and so many more amazing places. You know what they say — the couple that travels together, stays together!