Who Was in the Delivery Room When Kate Middleton Gave Birth?
Prince William Was by Kate Middleton's Side in the Delivery Room When She Gave Birth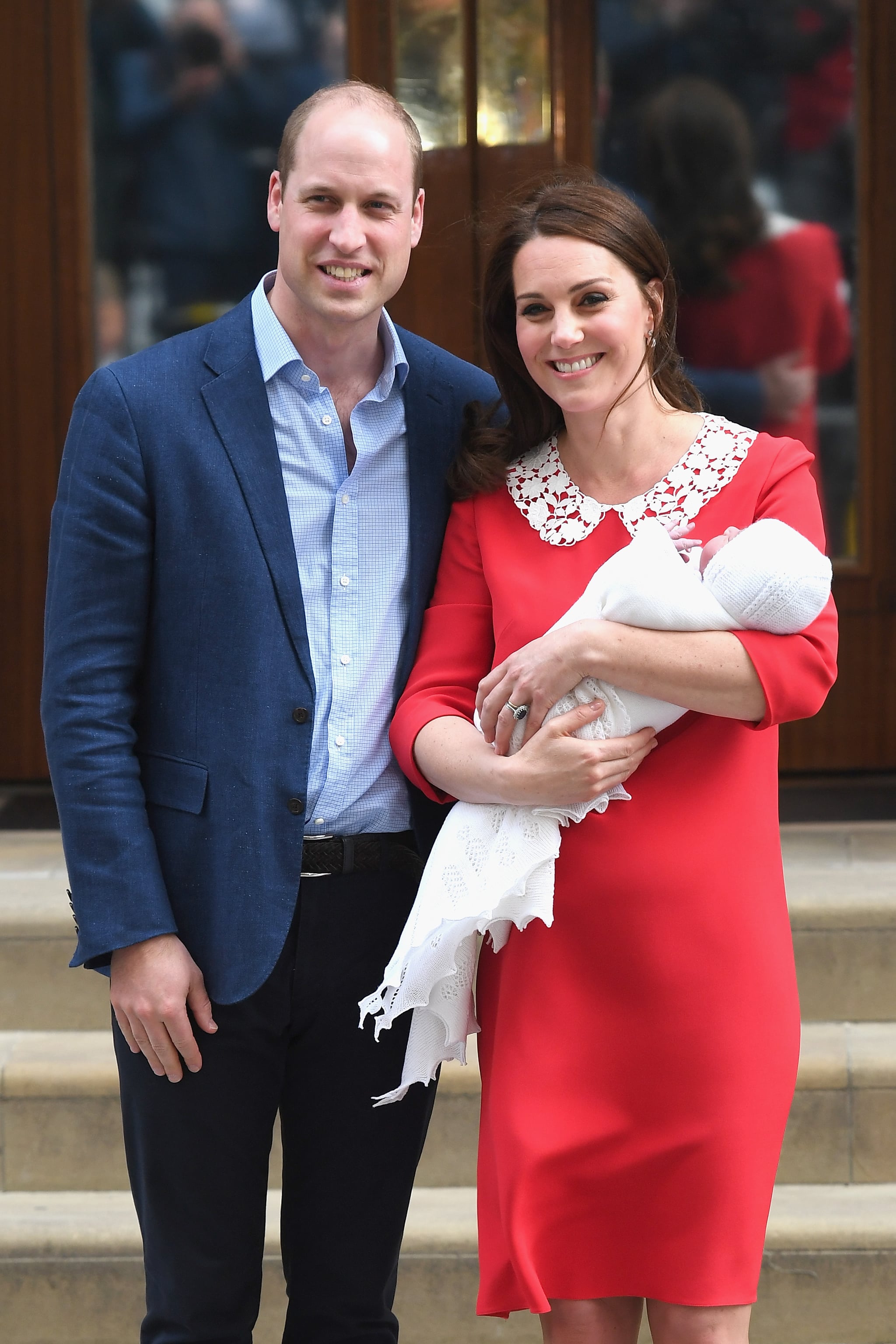 Kate Middleton and Prince William welcomed their third child, a baby boy, on April 23, and the world has been busy celebrating the arrival of the little prince ever since! While we couldn't help but immediately obsess over all the new photos of the littlest royal bundle of joy, we also found ourselves asking a few questions: Was Prince William in the delivery room when Kate gave birth? And if he was, who else was allowed in?
"The Duke of Cambridge was present for the birth," Kensington Palace tweeted along with the original birth announcement. "Her Royal Highness and her child are both doing well." But did Kate also opt for a Kardashian-style birth and have her siblings and extended family present, too? Not likely. While Prince William brought their two other children, Prince George and Princess Charlotte, to meet their little brother after he was born, there were no signs of any other family members at St. Mary's Hospital, so it's likely the delivery room consisted of Kate, William, and medical professionals.
Traditionally, there were many people in the royal birthing suite, like ladies-in-waiting, medical staff, and privy counsellors in order to ensure that the baby was actually royal descent and not replaced by a commoner, but never the father. According to Town & Country, this changed when Prince Charles was born, because his grandfather King George VI decided to switch things up and do away with the presence of all the political figures so that it was a more intimate experience.
Prince Charles was also present at the births of both Prince William and Prince Harry. "I am so thankful I was beside Diana's bedside the whole time, because by the end of the day, I really felt as though I'd shared deeply the process of birth, and as a result, was rewarded by seeing a small creature which belonged to us even though he seemed to belong to everyone else as well!" Prince Charles wrote to his godmother, Patricia Brabourne, after his two children were born.
Just a few hours after the birth, Kate and the baby made their way back to Kensington Palace, which is where the queen will eventually meet her newest great-grandson and where the rest of the family will see the little guy for the first time.