How Many Kids Does Hugh Laurie Have?
Meet Hugh Laurie's 3 Kids: Charlie, Bill, and Rebecca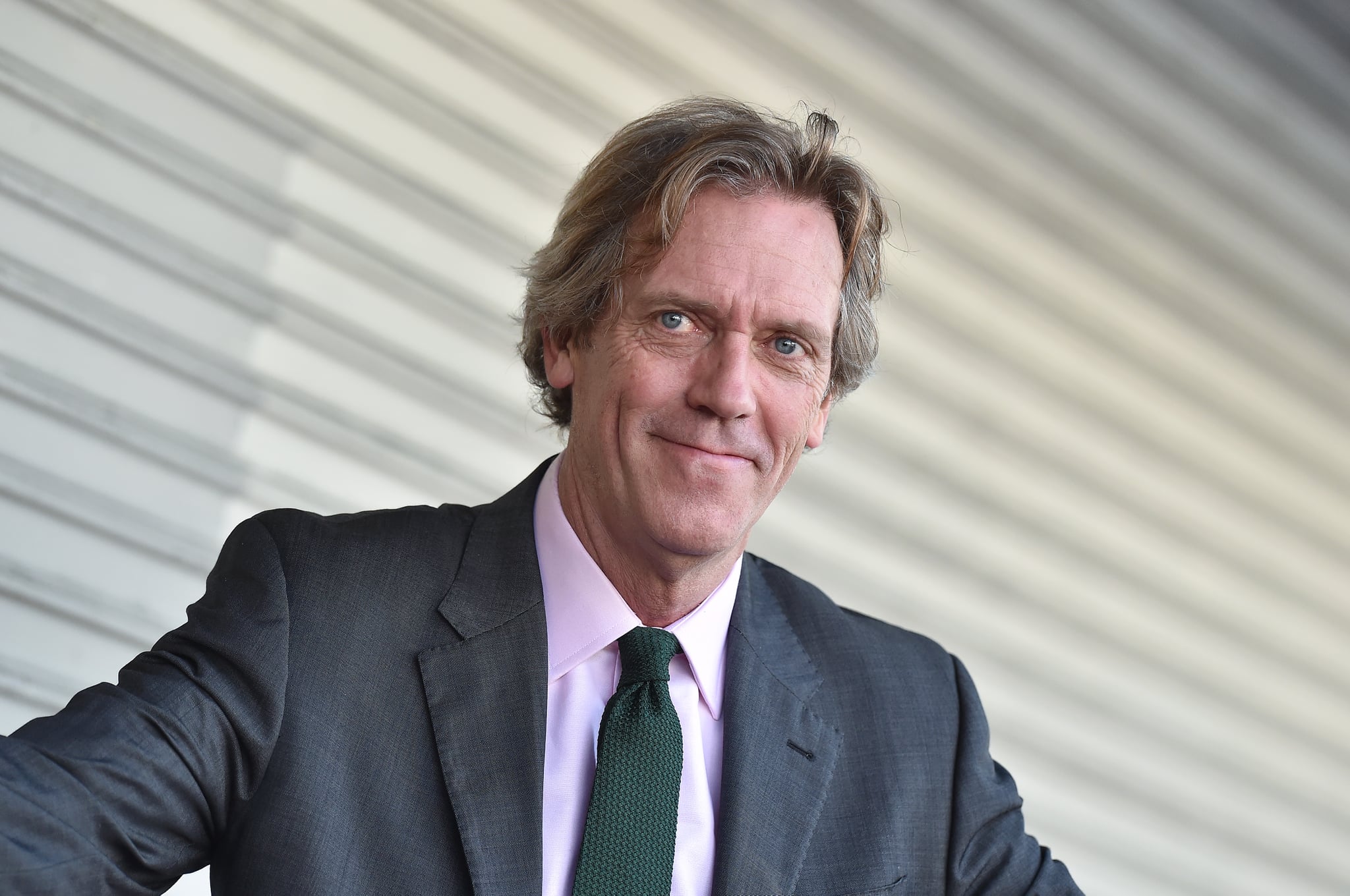 Hugh Laurie is a man of many talents. He first rose to fame during the 1980s as one half of the comedy duo Fry and Laurie. After gaining further popularity in TV sitcom "Blackadder", Laurie achieved even greater recognition with leading roles in "House", "Veep", and "Avenue 5". Most recently, he's starring in the Netflix series "All the Light We Cannot See" alongside Aria Mia Loberti and Mark Ruffalo.
Outside of acting, Laurie is a devoted husband and father. According to The Sun, Laurie met his wife Jo Greene before he was famous. After falling in love, Laurie and Greene welcomed their first child together — a son named Charlie — in 1988. The following year, the couple officially tied the knot in June 1989. Laurie and Greene then welcomed their second son, Bill, in 1991, and their daughter Rebecca in 1992.
Over thirty years later, Laurie and Greene are still happily married. Keep reading to learn more about their family ahead.
Hugh Laurie's Son, Charlie
Laurie's oldest son, Charlie, was born in November 1988. According to his IMDB page, Charlie's full name is Charles Archibald Laurie. When he was just a year old, Charlie appeared in an episode of Laurie's sketch comedy series "A Bit of Fry and Laurie" in 1989. He hasn't acted in anything since then.
While talking to The Evening Standard in April 2012, Laurie revealed that Charlie, Bill, and Rebecca attended private schools as kids. In that same interview, the actor briefly mentioned Charlie when recalling a funny incident when his son walked in on him and Greene watching a sex scene on TV. "It's the way that your children always arrive in the doorway at that moment. Why do we get embarrassed by that kind of thing?" he said.
Laurie also told the Radio Times in 2008 (via People) that he gets embarrassed when his kids turn on "House" because he can't help but cringe seeing himself on TV. "I don't watch ['House'] regularly. I avert my eyes when my children have it on," he said. "I hate seeing myself, but it's even worse hearing my American accent."
Although Charlie grew up with Laurie being in the spotlight and even appeared in one of his father's shows, it seems he didn't choose to follow in his footsteps by pursuing acting as an adult.
Hugh Laurie's Son, Bill
After welcoming Charlie in 1988, Laurie and Greene expanded their family with the birth of their second son, Bill, in 1991. Growing up, Bill and his siblings lived in London. When Laurie began acting in "House" in 2004, he was forced to be away from his kids since he had to film overseas in Los Angeles. He didn't ask his family to move to the United States since he feared the series would be cancelled. "I have this vague feeling that the moment I'm comfortable with my place in the world there'll be retribution," he told Radio Times in 2008 (via People). "That's one reason I didn't want my family to live here. The moment we put down roots the whole thing will be called off."
According to The Sun, Bill appeared in Laurie's sitcom "Fortysomething" when he was 12 years old.
Hugh Laurie's Daughter, Rebecca
Laurie and Greene welcomed their daughter Rebecca in 1992. When she was 9, Rebecca appeared in the 2001 film "Wit" as a young Vivian Bearing. Although not much else is known about her, we do know Rebecca and her siblings are the godchildren of Laurie's comedy partner, Stephen Fry, who was also the actor's best man at his wedding to Greene.
After welcoming three children with Greene, Laurie told The Guardian in 2000 that he feels very "lucky" to have his family. "The lightning has struck my tree," he said. Laurie, who has been open about having depression over the years, also credits his kids for inspiring him to push through tough times. "Having children, that's my purpose. I am eternally in my children's debt. They stop me thinking about other stuff," he explained.