Who Does Justin Timberlake Sample on "Sauce"?
The Iconic Viral Video That Justin Timberlake Sampled on His New Song "Sauce"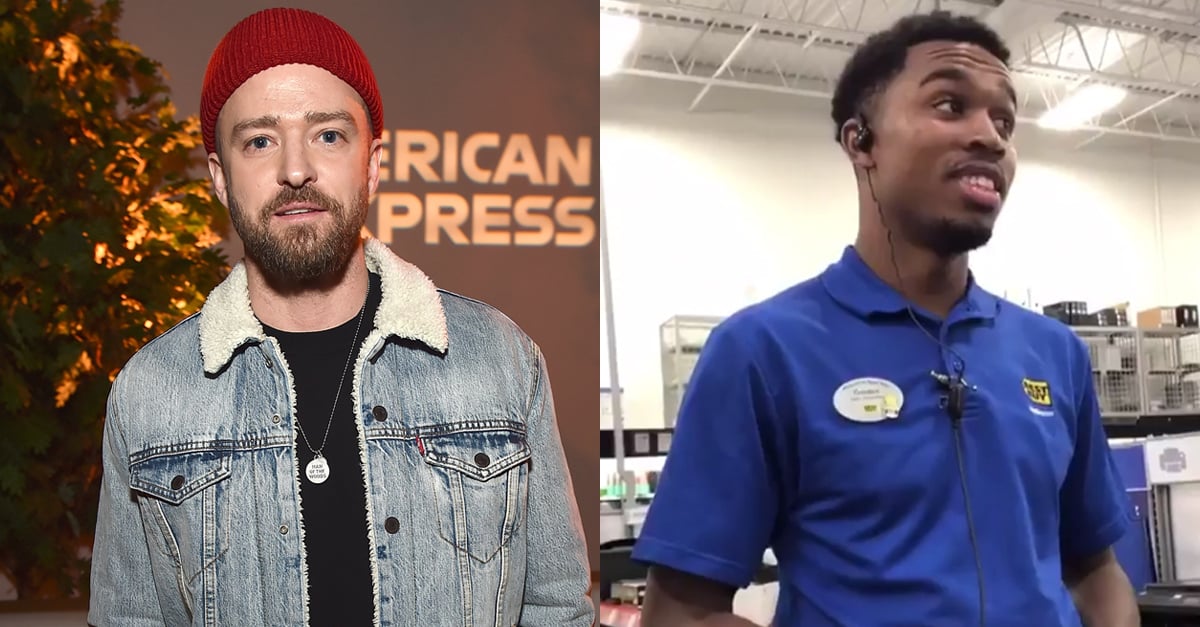 Image Source: Getty / Kevin Mazur
Justin Timberlake dropped his fifth studio album, Man of the Woods, on Friday, and the third track, called "Sauce," opens with a young man giving a quick definition of the term. The voice you hear belongs to 21-year-old Gordon Terry — aka "Best Buy guy" — who schooled the internet on the difference between "juice" and "sauce" in a video of himself at work that went viral back in June 2017. "Juice is temporary," Gordon explains. "You could say that just 'cause you got a nice car or something, like, 'Aw, man, he got the juice.' It's something that kind of comes and goes. But the sauce: sauce is forever."
What's the difference between the Juice and the Sauce?

"The sauce is foreva✨" pic.twitter.com/tCGfkp69ds

— Gino fka "TheBestBuySauceGuy" (@juiceandgino) June 29, 2017
In an interview with Amazon Music, Justin revealed, "It was just something I stumbled upon on Instagram, and I just thought it was great. That kid has a lot of swagger too. When he's explaining it, you're like, 'I believe that.' And it actually makes a lot of sense."
Terry seems pretty thrilled about being included on the album. Rolling Stone caught up with him after the album dropped, and he shared his excitement over being sampled. When asked if he was a Timberlake fan, Gordon quipped, "Am I a JT fan?! Do I have ears? Justin Timberlake is excellent." He added: "Of course [Justin Timberlake] has the sauce. No one can be out this long doing only this many songs and still sell out arenas and not have the sauce." Listen to "Sauce" now below.