Who Is Logic the Rapper?
What You Need to Know About Logic, One of Today's Most Important Musicians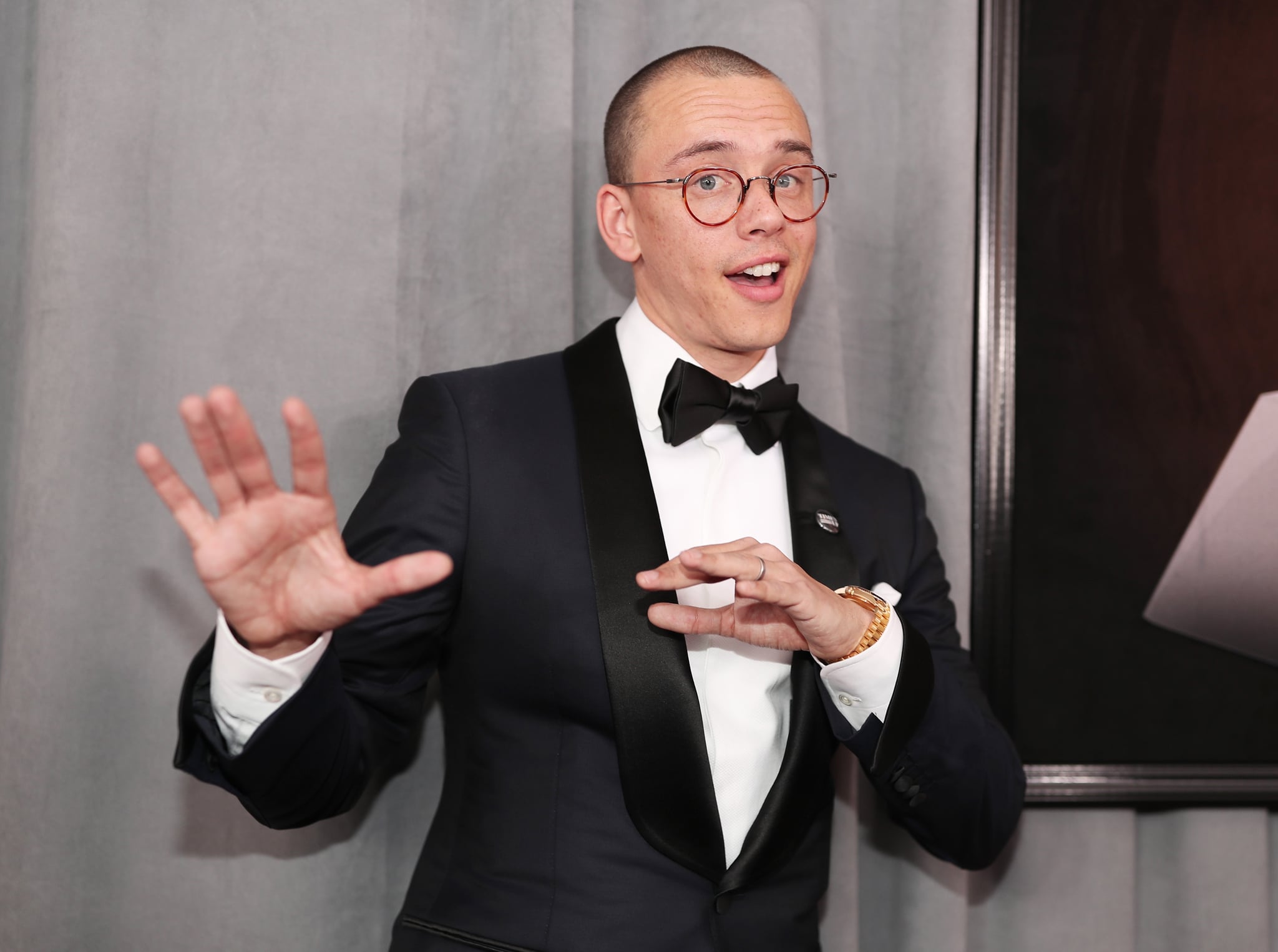 Logic, Alessia Cara, and Khalid performed their song "1-800-273-8255" while surrounded by a group of suicide survivors in "You Are Not Alone" t-shirts at the Grammys on Sunday, moving many of us to tears. If this was the first time you've been exposed to Logic's music, you might be surprised to know that he considers Frank Sinatra to be his biggest musical influence and that he works hard to use his platform as an artist to address important social issues. But he doesn't want to be known solely as "the dude with the message."
The 28-year-old Maryland native (real name: Sir Robert Bryson Hall II) told Newsweek in a 2017 interview that he enjoys doing his "turn-up sh*t" as much as he enjoys his songs that have a message.
"For me, when I do trap music, it's a fun release. It's a fun outlet because I'm not serious all the time. I'm not the dude with the message. I'm a human being with different sides, different shades and different emotions, different feelings," said the musician. "One day I wanna tell the whole world I want them to be alive and continue to fight for themselves and whatever their dreams and ambitions are. And then another day I'm gonna be like, 'Yo, let's f*cking turn up over this trap beat on some 2 Chainz sh*t because this is fun.' So I think the biggest thing is that my whole career, they've tried to put me in a box, especially in hip-hop. And I'm just gonna use my platform to spread a positive message but make whatever music however I want whenever I want. That's the kind of goal for me."
Be that as it may, "1-800-273-8255" is Logic's biggest hit to date, rising to No. 2 on the US R&B/hip-hop charts and No. 3 on the US overall charts. It was certified three times platinum by the Recording Industry Association of America and received two Grammy nominations (song of the year and best music video).
And according to the National Suicide Prevention Lifeline, since its release in April 2017, they've seen their call volume rise. Some callers even mention Logic's song as what prompted them to seek help. When asked about the impact his song is having, the rapper told Newsweek that it makes him feel so happy to know he's helping people.
"That makes me feel so good, just because to know there are people out there that could be hurting or uneducated or not knowing of a place or people that they can talk to . . . it really makes me feel so happy to know that I'm using my platform to make an impact," said Logic. "And I hope that doesn't sound extra, because it's not about me. It's about the message and it's about the people. But just being a human, it really makes me feel special and makes me smile and get excited to know that there are people out there who are being helped or at least being given the opportunity to be helped and to help themselves because of a song that I made that was initially inspired by those people to begin with."
But if you're looking for more Logic beyond his music, check out his YouTube channel, which focuses heavily on his penchant for video games.
As for who Logic is as a person, he sums himself up as "a young man who just wants to make music, make people happy, and spread a message of peace, love, and positivity."