Angela Bassett Reaches Out to Ariana DeBose After Viral Rap
Angela Bassett Reveals She Reached Out to Ariana DeBose After Her BAFTA Rap Went Viral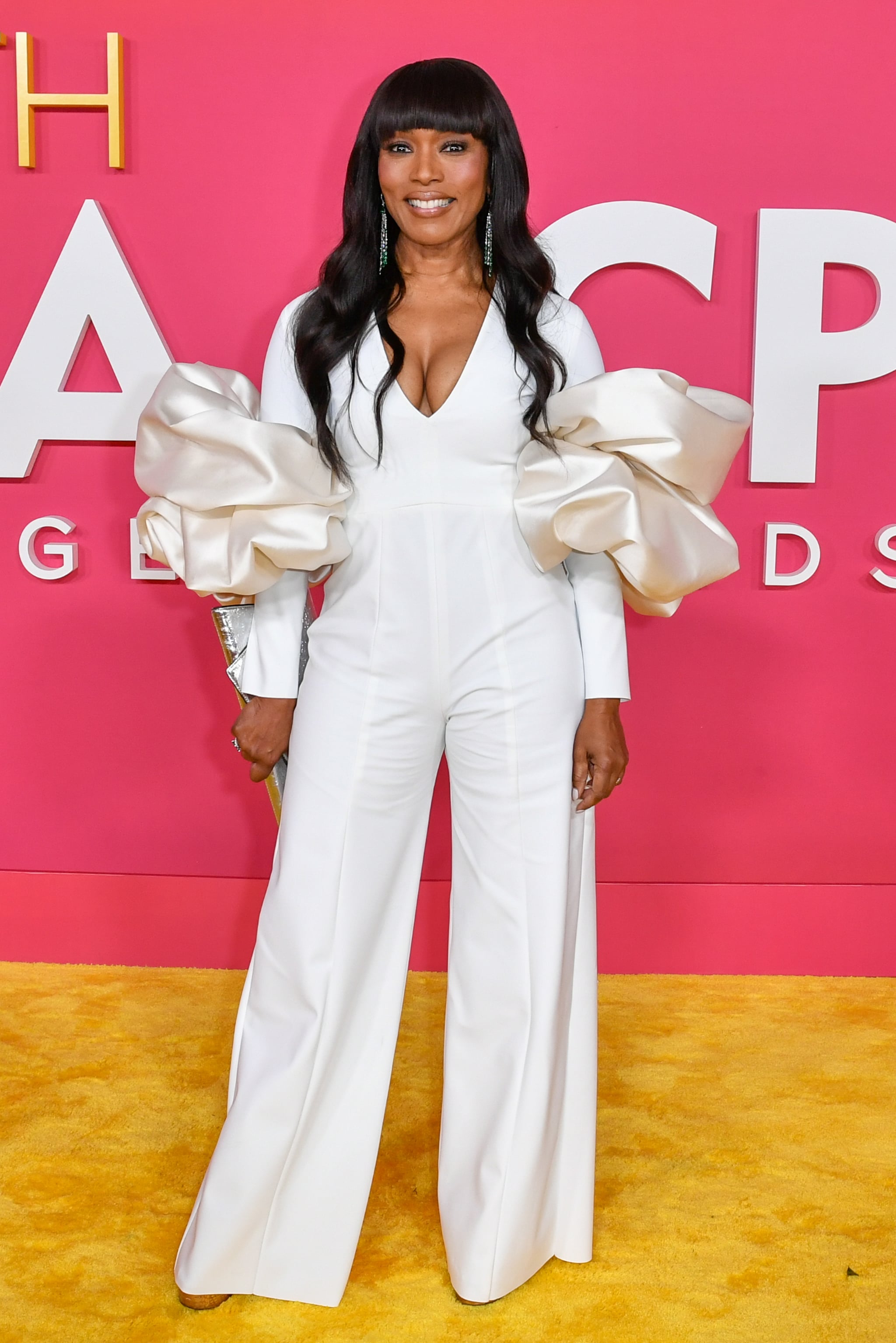 Angela Basset doesn't just do the thing, she does the right thing. While walking the red carpet at the NAACP Awards on 26 Feb., the "911" star revealed to Variety that she reached out to Ariana DeBose after her BAFTA rap went viral, in large part for her "Angela Bassett did the thing" line. The commentary surrounding the rap was mixed. Some people genuinely loved the unique opener, which included shout-outs for all of the best actress and best supporting actress nominees, while other internet commentators were more mean-spirited.
The end result left DeBose in the spotlight as she tried to deal with her song becoming the latest internet meme. This led Bassett to touch base with the "West Side Story" actor to make sure she wasn't overwhelmed by all of the attention.
"I DM'd her last night. I did. It was beautiful," Bassett told the publication. "I just wanted to make sure she was okay because, you know, it's a lot of attention. And she is A-Okay."
In addition to reaching out to DeBose, she also referenced the song when she accepted her entertainer of the year award. "I guess Angela Bassett did the thing!" she exclaimed at the start of her speech.
For her part, DeBose is taking all of the attention in stride. On 25 Feb., the actor shared some of her favourite moments since her BAFTA appearance on Instagram, including being mentioned on stage by both Lizzo and Adele, and receiving flowers from Wanda Sykes. "The internet is wild y'all! 🤯 Appreciate all the love 💕," she captioned her post.
Her comments were soon filled with celebs showing love for her and her rap. Octavia Spencer wrote, "We love you!!!" While Yvonne Orji commented, "Saw it LIVE and was blown away! Keep doin da thing mama!!" Additionally, Josh Gad and Niecy Nash-Betts left heart emojis on her post, and Vanessa Hudgens wrote, "U an icon."
BAFTAs awards producer Nick Bullen supported DeBose as well, calling criticism of her performance "Unfair." In a 20 Feb. interview with Variety, he said, "I absolutely loved it. Everybody I've spoken to who was in the room absolutely loved it. She's a huge star, she was amazing."
He continued, "That rap section in the middle, mentioning the women in the room, was because it's been a great year for women in film, and we wanted to celebrate that. And here is a woman of colour who is at the absolute top of her game. And she's opening the BAFTAs with a song that said so much on so many levels. All of those mentions, I felt, from the moment we were rehearsing it right through to the transmission last night, spoke to what we wanted to do."