Becky G Appears to Address Sebastian Lletget Cheating Rumours
Becky G Seemingly Addresses Sebastian Lletget Cheating Rumours at Coachella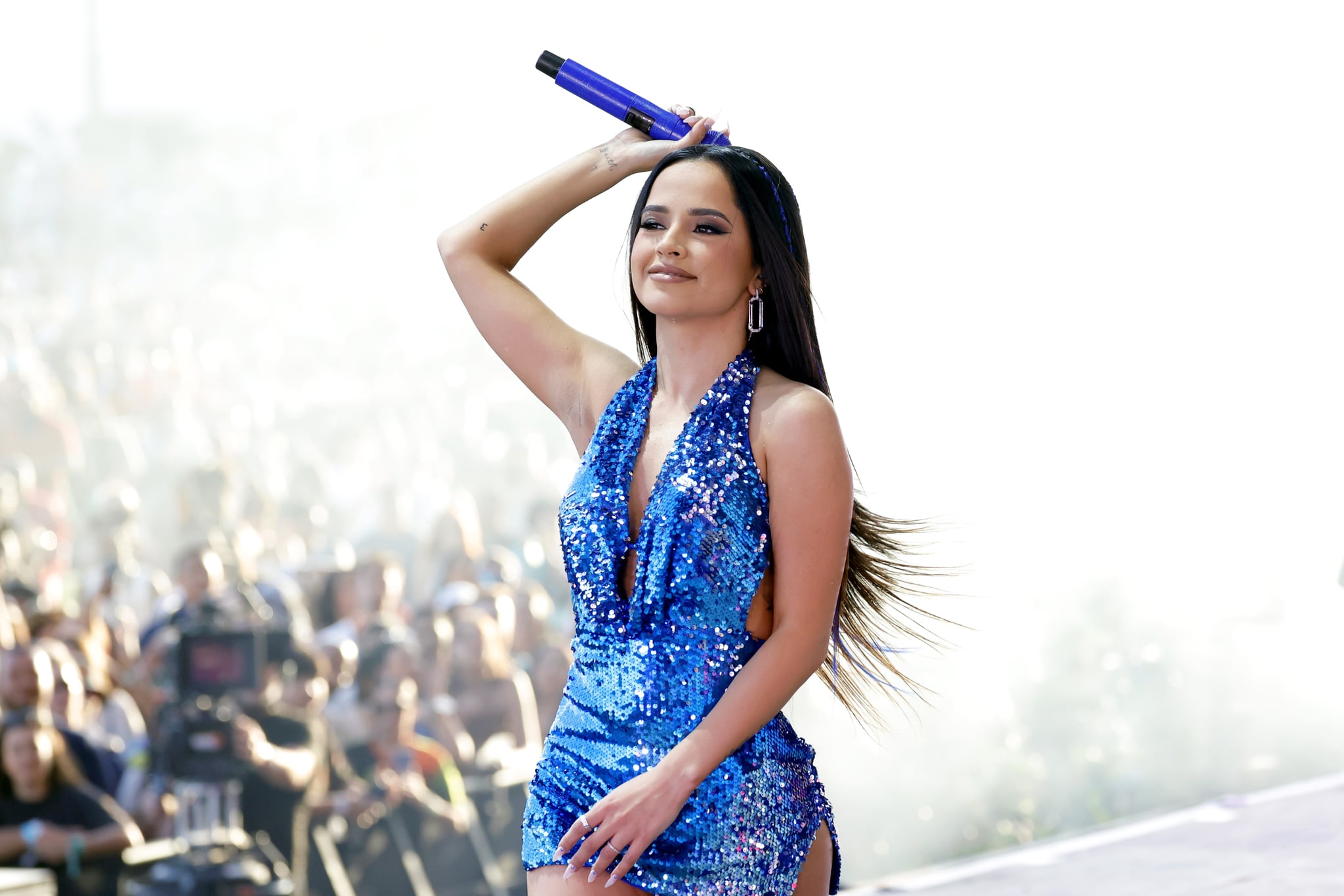 Becky G's triumphant debut as a solo Coachella act left fans talking for more reasons than one. During her performance on April 14, the "Te Quiero Besar" singer seemingly addressed the allegations that her fiancé, Sebastian Lletget, cheated on her.
In a video captured by a fan, Becky G can be heard saying, "Sometimes things don't go the way you plan, I'll just say that. But sometimes, it's not rejection, it's redirection." She then launched into a performance of her hit song "Mamiii," which is all about starting over after ending a toxic relationship.
The 26-year-old's cryptic words come just a few weeks after rumours surfaced that Lletget allegedly cheated on her. While Becky G hasn't directly commented on the rumours, the FC Dallas midfielder issued a lengthy statement about the matter on Instagram on March 27. Without going into specifics, he alleged an extortion plot and apologised to Becky G.
Lletget wrote in part, "Over the last several weeks, during a moment I regret deeply, a 10-minute lapse in judgement resulted in an extortion plot. Since this person did not get what they wanted, it has now become a public social media spectacle filled with more lies than any truth and false posts aimed at the love of my life, the one person I should never take for granted or put at risk."
The football player went on to add that he has decided to "commit myself to a mental wellness program" in order to work on healing. "To Becky, you have been the light of my life, my strength, who has always shown me unconditional love," his statement continued. "Instead of honouring that love every day, I have done the opposite, hurting you and disrespecting the one person that I love more than anything. I am so sorry and know I have to do whatever it takes to earn back the trust and love you deserve."
Prior to her remarks at Coachella, Becky G had not addressed the rumours. However, on the same day Lletget issued his apology, the "Shower" singer walked the red carpet solo at the iHeartRadio Music Awards, where she won Latin pop/reggaeton song of the year for "Mamiii."