Billy Ray Cyrus, Firerose Debut 2023 ACM Honours Appearance
Billy Ray Cyrus and Firerose Make Their Red Carpet Debut Days After Tish Cyrus's Wedding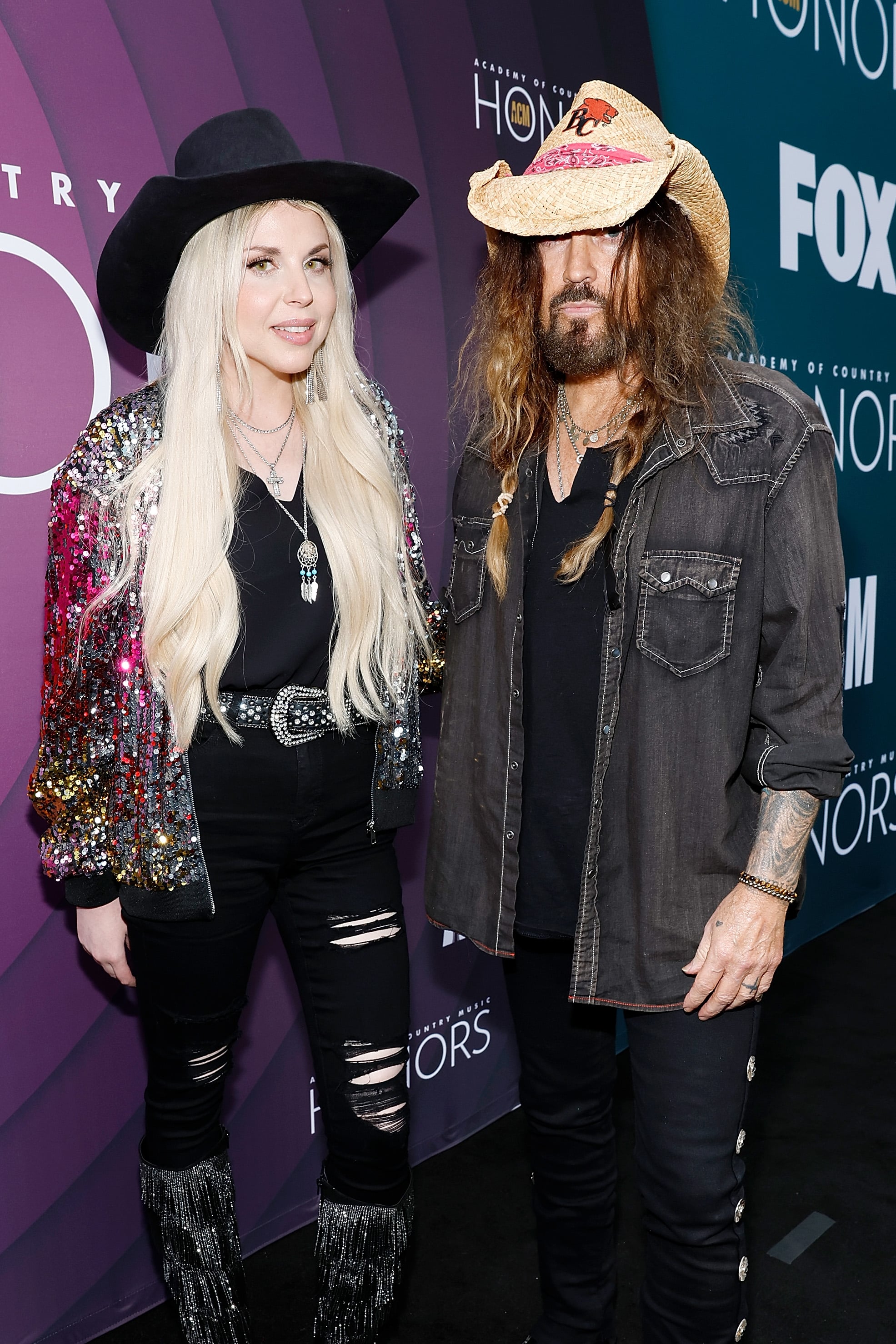 Billy Ray Cyrus and Firerose have officially taken their love to the red carpet. The country couple, who got engaged in November 2022, made their first public appearance at the 2023 Academy of Country Music (ACM) Honours in Nashville on Aug. 23. The pair rocked cowboy hats with black outfits — though Firerose looked particularly stylish in glittery cowgirl boots and a multicolor sequin jacket.
After the pair walked the carpet, they performed a song together alongside singer Travis Denning during the ceremony, though it's currently not known what song they performed as there's no video from the event.
Billy and Firerose's debut red carpet appearance comes just days after Billy's ex-wife of 23 years, Tish Cyrus, wed her now-husband, Dominic Purcell, on Aug. 19 in Malibu. Her children Miley, Brandi, and Trace Cyrus were by her side on her big day, but her two other children with Billy, Noah and Braison Cyrus, were notably absent. They documented their alternative activities on the day, however, including a sleepover and a trip to Walmart — which gave fans the impression the kids may have been chosen sides amid Billy and Tish's divorce.
Whatever the case may be, it seems Billy and Firerose are still as happy a couple as ever. Check out more photos from their appearance at the ACM Honours below.