Bretman Rock Made History on the Cover of Playboy
Yes! He! Did! Bretman Rock Makes History on the Cover of Playboy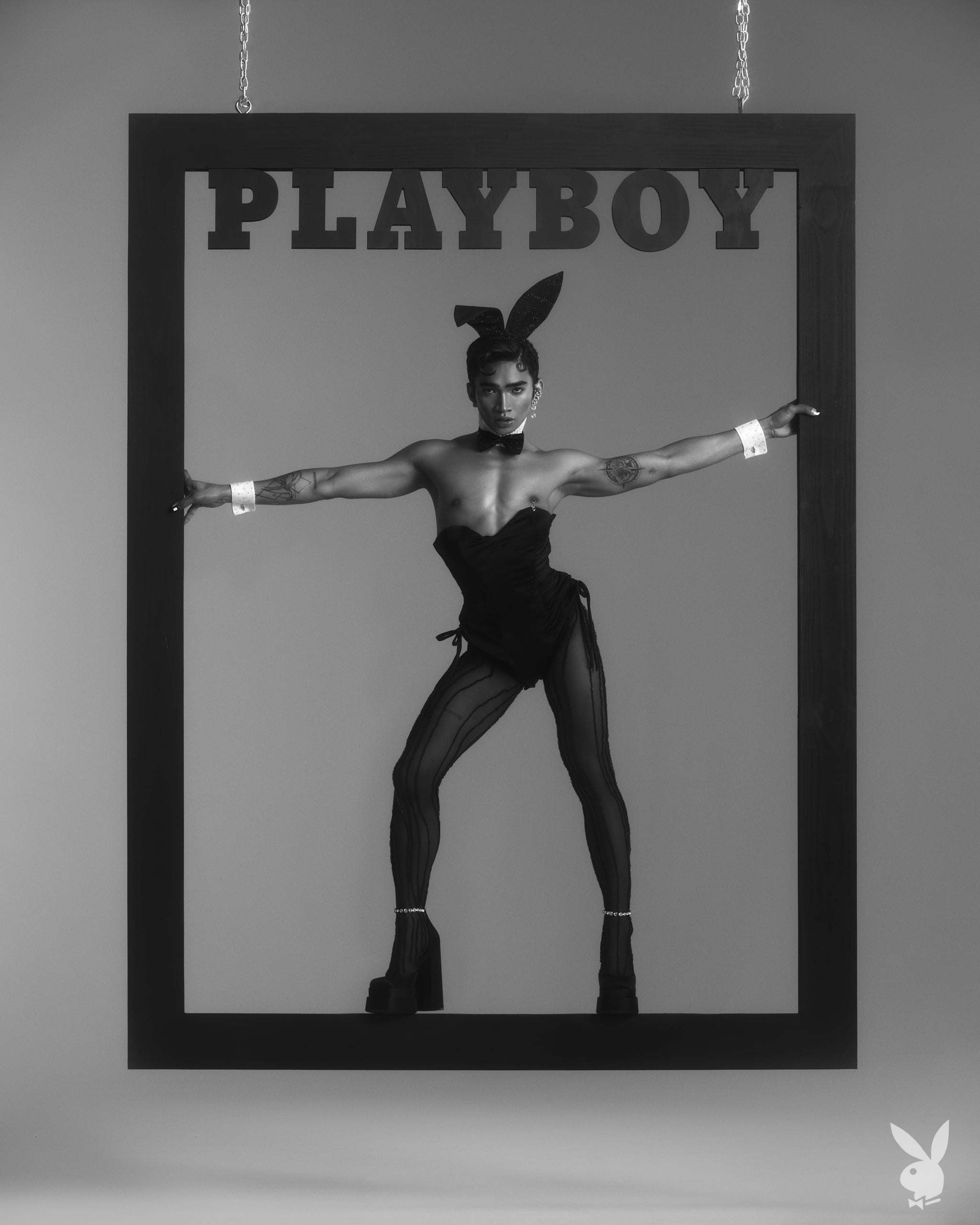 Bretman Rock is here to make history. The 23-year-old social media superstar was revealed as the cover star of Playboy's latest digital issue, and there's no denying that it's a big freakin' deal! Wearing the iconic bunny suit, Bretman posed for photos looking fabulous, showcasing his chiseled abs and an edgy bunny nipple piercing. While he's not the first man to grace the cover of the magazine, he is the first openly gay man to do so.
"For Playboy to have a male on the cover is a huge deal for the LGBT+ community, for my brown people community and it's all so surreal," he said. "A totally 'is this even f*cking happening right now?' type of vibe. And I'm so pretty." Pretty is an understatement!
Bretman is known for his makeup skills, hilarious TikTok videos, and incredible red carpet style, and this latest history-making moment will be etched into his legacy. He previously partnered with Playboy in June to sell a limited-edition t-shirt for Pride, which has since been restocked with the release of the cover. Check out the digital issue here, and in the words of Bretman himself, "I'm a @playboy bunny 🐰 DUHHHHHH."