Britney Spears, Maluma, and J Balvin Friendship Theories
We Have So Many Questions About Britney Spears's Dinner with Maluma and J Balvin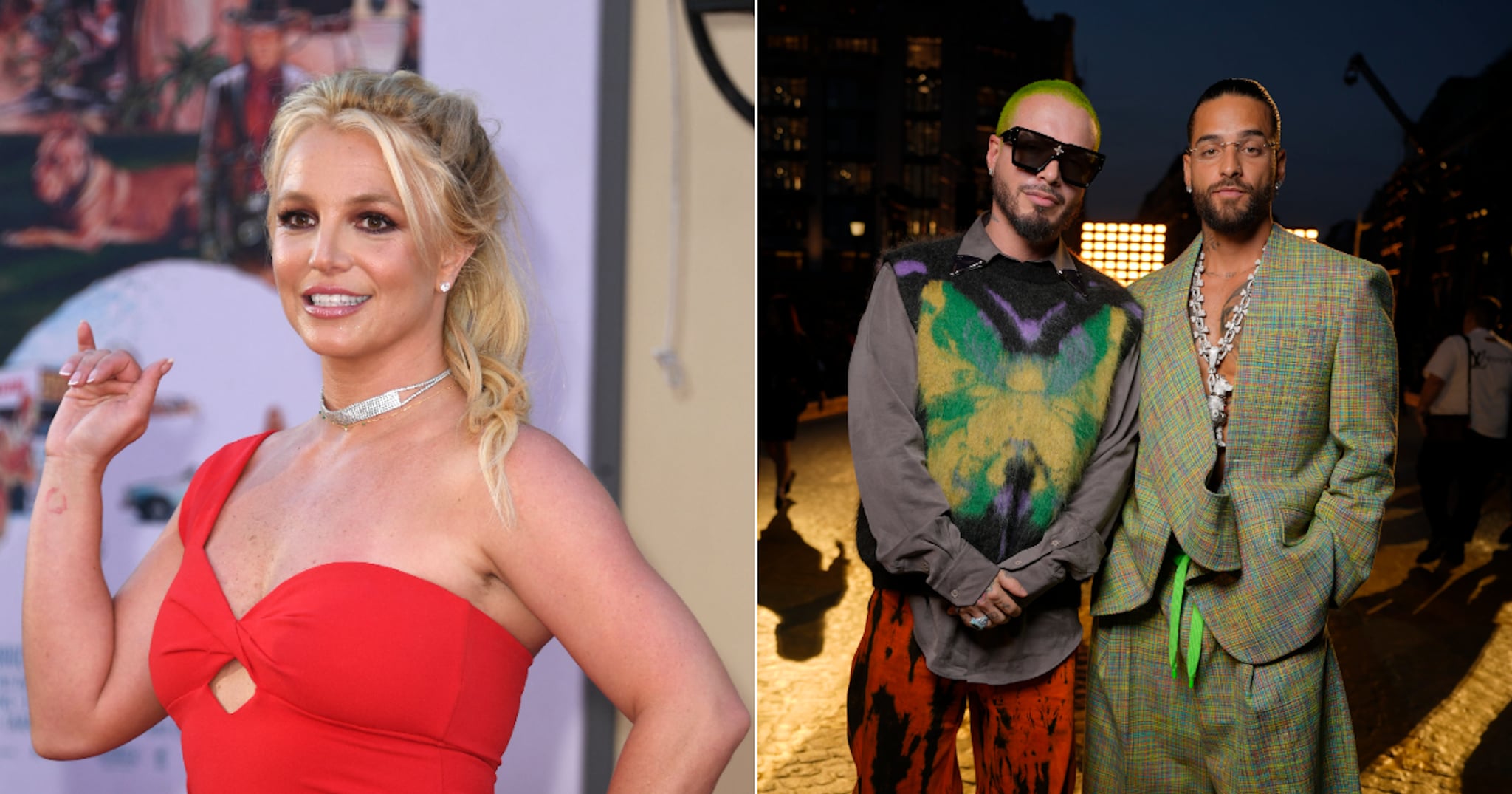 What we wouldn't give to be a fly on the wall when Britney Spears, Maluma, and J Balvin first met. The unexpected trio took their friendship public in an Oct. 12 Instagram post, leading many to wonder what twist of fate could have possibly landed these three legends in the same room together (NYC's Zero Bond dining room, to be exact). "Who is like me in love?" Maluma captioned the post in Spanish, sitting straight-faced with his arms crossed while Spears and Balvin embraced next to him. If the group seems a little random, know that it's not just you, with Balvin himself commenting, "Oh God hahahahahahahaha I can't get over it."
As much as we'd like to believe that these stars just felt like coordinating an impromptu sushi dinner, odds are there's something more at play. Given that all three are musicians, with Maluma and J Balvin both making waves in the reggaeton scene, this might be the start of an exciting collaboration. If this ends up being the case, we'll be interested to see how Spears's iconic pop expertise plays into new music with two innovative Colombian artists. Balvin also alluded to working with Spears in a more professional setting while announcing his single, "Fungus," in an Oct. 12 Instagram gallery. "@britneyspears already approved it and @maluma again bad at love," he captioned his photo dump.
Commenters already have their own theories, but most of them also have to do with an upcoming collaboration. Despite all the speculation, the trio has remained tight-lipped. "Quick trip to NY . . . I had no idea who these boys were at this restaurant," Spears joked, sharing clips from the outing in her own Oct. 12 Instagram post. So for now, the question remains: Is this the start of a new era? Or is it really just about sushi?
Image Sources: Getty / VALERIE MACON / AFP and Getty / wan Gallet / WWD