What Christina Applegate Means to the Disability Community
Christina Applegate Is the Fearless Disability Warrior I Needed Growing Up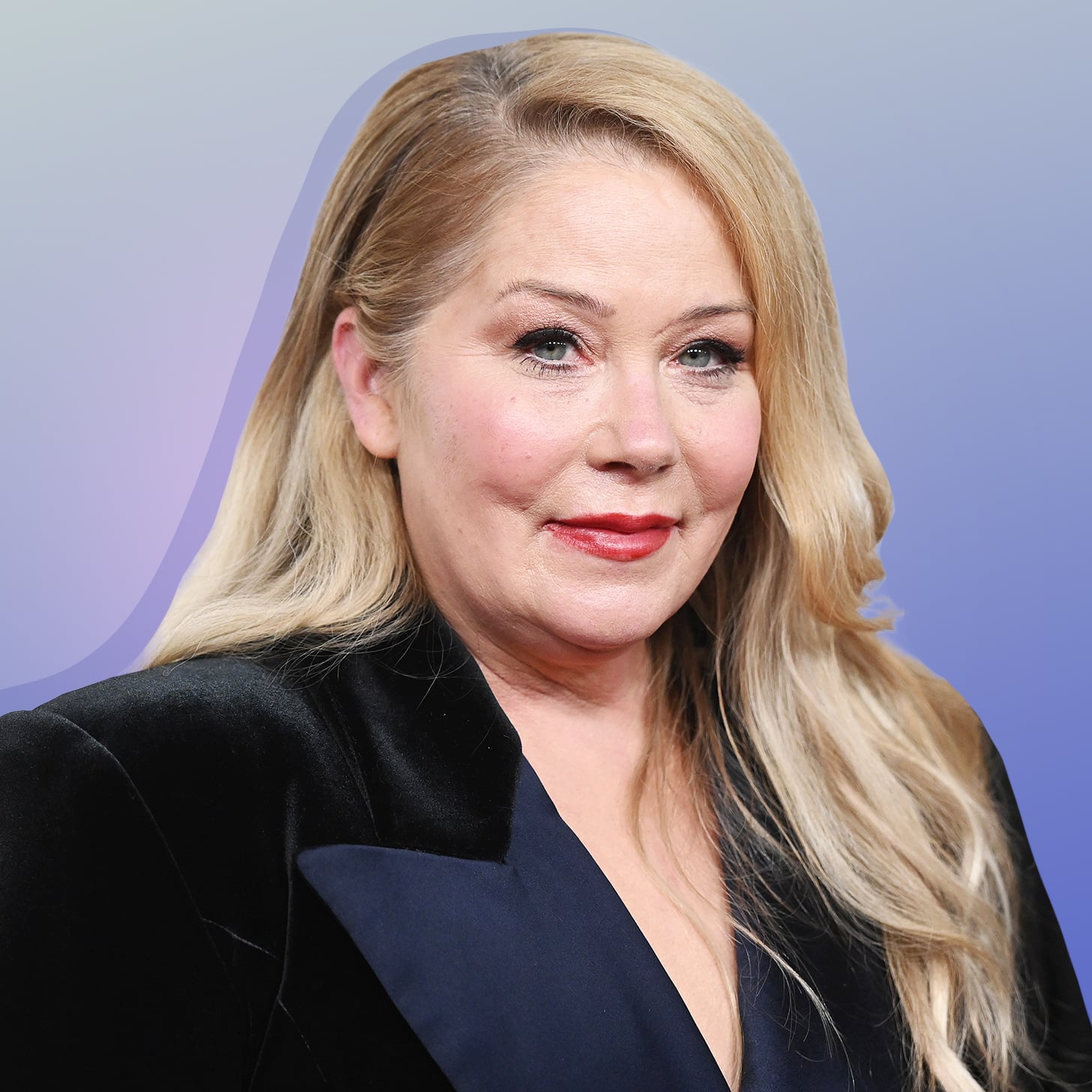 When Christina Applegate stepped onto the red carpet at the 2023 SAG Awards holding onto her daughter with one hand and a walking stick with the other, many members of the disability community, myself included, felt seen. It wasn't just that the letters "FU MS" brazenly decorated her assistive device, putting a spotlight on both her disease and her rage. It was the fact that by posing with her cane, Applegate forced the world to look at disability head on, daring anyone to look away.
Society has a tendency to react to disability like it's a triggering Instagram post — something to quickly scroll past and shove aside. I was 7 years old when I first started experiencing symptoms of Sjögren's syndrome. Like multiple sclerosis, which Applegate was diagnosed with in 2021 while filming the final season of Netflix's "Dead To Me," Sjögren's is a connective tissue disorder and systemic autoimmune disease. While Applegate fearlessly declared herself a "disabled person" on "The Kelly Clarkson Show" — for an audience of 1.3 million — after initially announcing her MS diagnosis on Twitter, it took me a whopping 20 years to stop hiding my painful symptoms and voice my disability aloud.
Applegate forced the world to look at disability head on.
If I'd had a disability role model like Applegate to look up to when I was growing up, rather than women's magazines of the early aughts telling me to cover up my imperfections, maybe I wouldn't have hidden the unsightly bleeding under my skin — caused by vasculitis, an inflammation and bursting of blood vessels — with tight clothes and toxic makeup. Covering up my skin rather than letting it breathe triggered more frequent and serious flares, overheating and strangling my already-inflamed blood vessels. It also created permanent nerve damage.
To many nondisabled people, anger isn't an emotion deemed appropriate for the chronically ill. We're supposed to be "humbled" by illness, grateful for the "lesson" that suffering will surely teach us. But I would have loved a "Jagged Little Pill"-era Alanis Morissette-type to emulate, a badass disability warrior to give me permission to be angry that my body was betraying me. The type to defiantly tell the New York Times she's "pissed" about having MS — and to give zero effs about offending anyone by sporting "FU MS" nails to accept her star on the Hollywood Walk of Fame.
Because I'm plenty angry. Angry that doctors gaslighted me for 10 years, telling me my pain was a figment of my imagination and that my internal bleeding was a mild allergy to laundry detergent. Enraged that doctors' negligence caused a decade's worth of irreparable harm. Furious that the act of writing, which floods my brain with dopamine and lights up my soul, can feel like struggling to lift my boots up out of mud, taking a handful of Benadryl, and getting my forehead aggressively flicked with rubber bands all at once. Like Applegate, I say "FU" to a disease that causes debilitating pain and brain fog — and makes me fear I'll lose the ability to do what I love.
My heart broke when Applegate said that this year's SAG Awards will likely be her final awards show as an actor, that her "Dead To Me" role, which she pushed herself to finish — taking a wheelchair to set and delivering an awards-worthy performance as a sound technician held her legs up offscreen — may be her swan song. When Applegate said, "I've probably been going through grief and trauma my whole life and acting was the place that I got to go to not feel it," I felt her loss in my bones.
Acting was my first joy, too. I put my body through hell for over a decade, smiling through pain and pretending it didn't exist, just so I could hold onto that joy. I didn't ask for my access needs to be met when I was on stage or set because I feared being replaced more than I feared being hospitalised. When I finally did speak up in my late-20s, revealing my invisible disability and asking to spend less time on my feet to save my blood vessels from bursting, I was called a "liability" and fired on the spot. The director posted a casting call for my leading role in the play that very evening. It marked the end of my acting career, the end of a lifelong dream I was actually succeeding at until ableism obliterated it.
From that moment on, I took care of myself, my access needs becoming top priority. There were tears in my eyes as I watched Applegate seated barefoot and cross-legged in front of her star during her Hollywood Walk of Fame ceremony. All those times I had covered my vasculitis in jeans and made it excruciatingly worse — simply because I feared looking ugly — came rushing back. My go-to outfit is now a short and flowy dress that keeps my skin and blood vessels cool. I wear sandals rather than closed-toed shoes because anything that makes me hot or presses against my skin can incite a severe vasculitis flare.
Applegate makes it easier for the rest of the disability community.
I wish I had permanent Applegate-style "FU" nails as I explain to neighbours who are "concerned" I'm showing too much skin that my health is more important than anyone's misogynistic standards of "appropriate" winter-wear. As Applegate explained on Twitter, "For some with MS the feeling of shoes may hurt or make us feel off balance. So today I was me."
For the non-chronically ill, non-spoonies of the world, Applegate filming the final season of "Dead To Me" — when she was in excruciating pain and could barely stand — may be seen as "inspirational." For this disabled spoonie, I'm not inspired that Applegate completed filming, but that she did it on her terms. She asked for every one of her access needs to be met — cool temperature, frequent breaks, to be seated or holding onto someone in scenes — and my former actor self cheered.
By being vocal about her own needs, Applegate makes it easier for the rest of the disability community, those who are out of spoons and out of effs, to do the same. Because of Applegate, maybe the next generation of disabled creatives won't be afraid to demand accommodation.