Oppenheimer's Cillian Murphy Sex Scenes With Florence Pugh
Cillian Murphy Says His Sex Scenes With Florence Pugh In "Oppenheimer" Are "Perfect"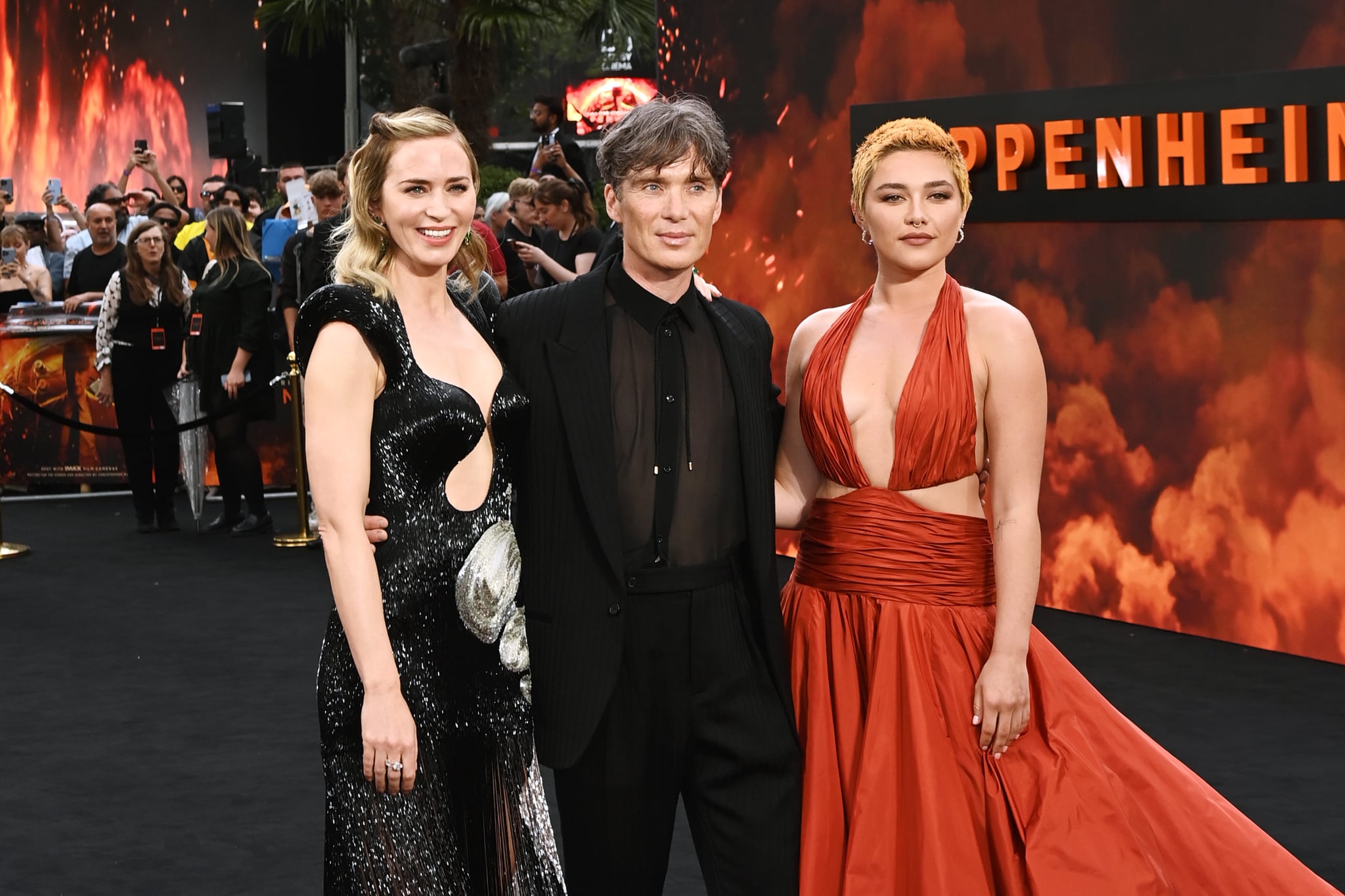 To say July is a big month for movie releases would be an understatement. As Christopher Nolan's "Oppenheimer" competes with Greta Gerwig's "Barbie" movie in the battle of the 21 July cinema trips, both films boast equally impressive casts of A-list stars. But they differ in their age ratings. While "Barbie" is rated a 12A, meaning it's suitable for children aged 12 and over, "Oppenheimer" is a 15, in part due to the movie's "infrequent nudity and sexual content". And Cillian Murphy, who plays the lead role of J Robert Oppenheimer, has discussed filming those very sex scenes with co-star, Florence Pugh, who plays his love interest, Jean Tatlock.
In a recent interview with The Sydney Morning Herald, Murphy said that the sex scenes are "perfect", and actually have a good reason for appearing in the film. Speaking about Nolan's directorial angle, Murphy said: "He knew that those scenes would get the movie the rating that it got. And I think when you see it, it's so f*cking powerful. And they're not gratuitous. They're perfect. And Florence is just amazing."
Murphy also revealed that he has been a long-time fan of Pugh's acting accolades, adding: "I have loved Florence's work since Lady Macbeth and I think she's f*cking phenomenal." He continued: "She has this presence as a person and on screen that is staggering. The impact she has [in Oppenheimer] for the size of the role, it's quite devastating."
And it seems the feeling is mutual. During a promo interview for the film with HeyUGuys, Pugh said: "It's very easy working with talented [actors like Murphy]... It's the biggest gift because you barely have to do anything, you're just reacting and just giving back whatever they've given you. It's a wonderful gift to be put in rooms like that."
If you haven't already packed out your Barbenheimer schedule and chosen some appropriate mashup merch this weekend, you're going to want to now.