Ed Sheeran Leads Backstreet Boys Karaoke
Ed Sheeran Leads a Backstreet Boys Karaoke Session In a Nashville Bar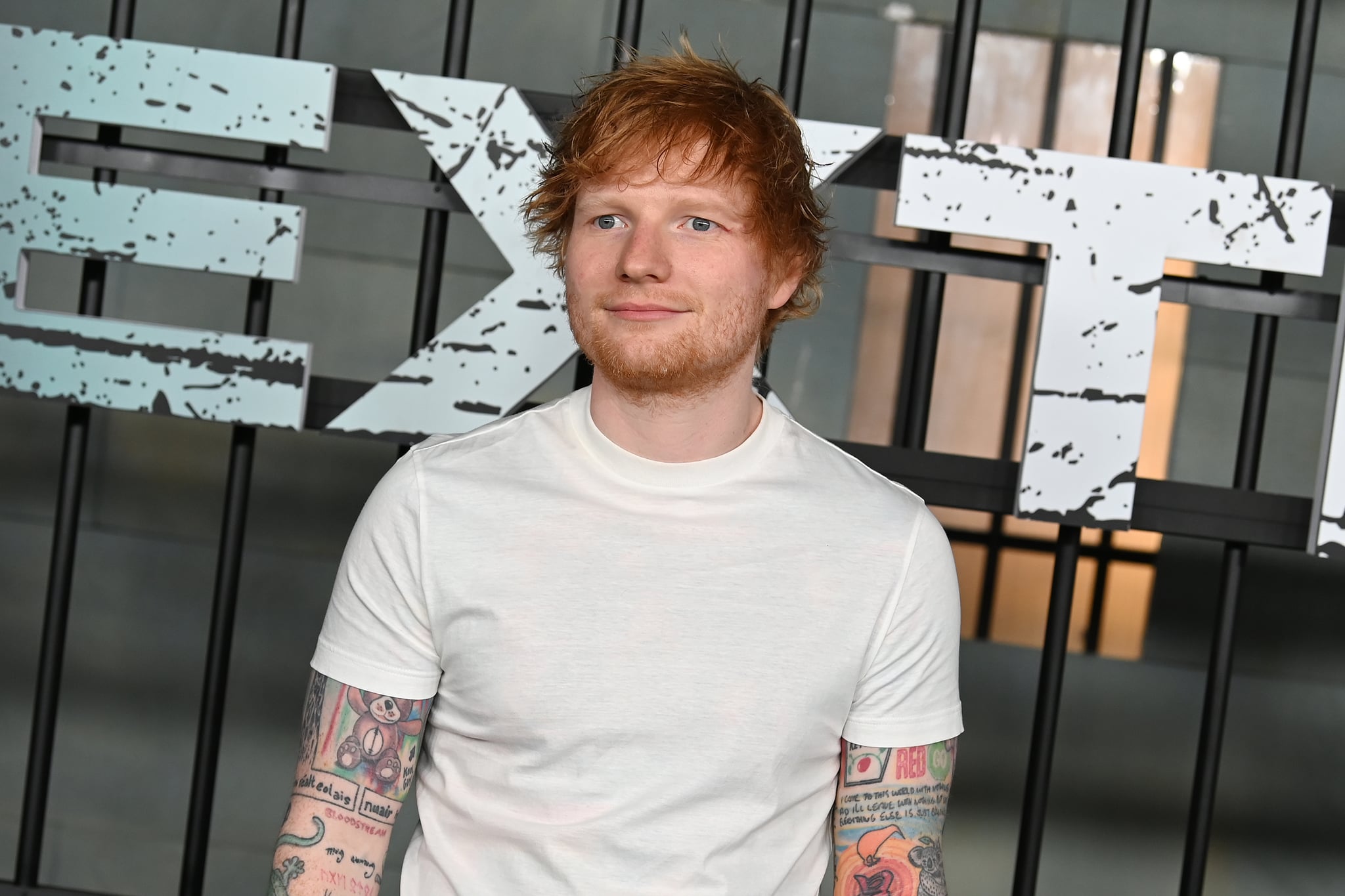 Ed Sheeran might have done the odd cover or two in his time, but have you heard him cover the Backstreet Boys in the style of us mere mortals on a Friday night bar crawl? Well, you have now. The "Bad Habits" singer visited a bar in Nashville, Tennessee on 23 July following his sold-out show in the city and led a group singalong of "I Want It That Way".
The 32-year-old posted the video on his Instagram and midway through, speaking directly to the camera, he explains: "When I lived in Nashville in 2013 I used to go to this karaoke caravan called Santa's. It only does $1 PBR and it does karaoke, and it's the best." During the post, he can be seen on the mic leading the entire bar in a karaoke session, before shouting "Let's get f***ing lit!" He serves beer from the behind the bar, and then the crowd sings his hit song "Thinking Out Loud" in another group karaoke stint. The moment was made even more special as a bride and groom, who had got married earlier in the day, were having their afterparty in the bar, too.
"Celebrating breaking the attendance record at Nissan stadium in Nashville tonight at Santas pub. When I lived here this was the spot and it still is. Karaoke caravan and cheap beer, what's not to love x" he captioned the post on Instagram. And who was quick to comment? Only the Backstreet Boys' AJ McClean. "Let's go bro. When we jamming together. This needs to happen like yesterday. Hope you had a blast brother. Looks like a lot of fun," he wrote. Surely, this needs to be the next collab? Another fan gave us even more of an insight into the night by posting a video on TikTok of Sheeran belting out One Direction's "What Makes You Beautiful". Now we need to know what other classics were on the playlist.
Sheeran is currently on his world tour following a tumultuous period in his life. He has opened up about his mental health struggles over the past few years following the death of his best friend, his wife Cherry's health issues, and a songwriting copyright lawsuit. Now, he is in a much better place and looked to be having the time of his life during his Nashville weekend. See his karaoke session below.