Ed Sheeran Returns to Social Media | Video
Ed Sheeran Marks Social Media Return After a "Turbulent" Time in His Personal Life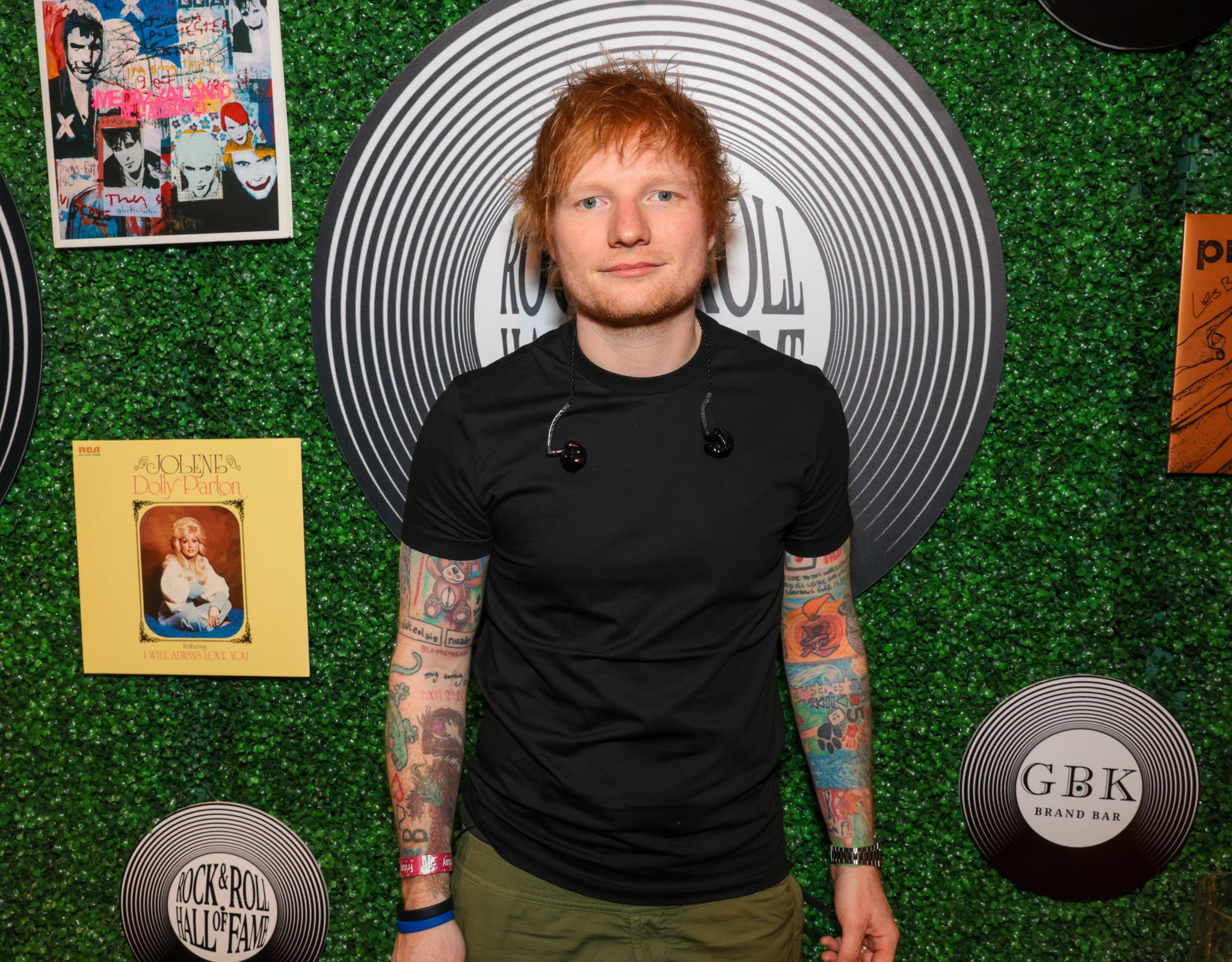 Ed Sheeran has got honest on his Instagram. While the singer has been posting semi-regularly on his accounts, the content has been a lot of work and a lot less play. Well, that could be about to change as the "Bad Habits" hitmaker posted a candid video on the platform on 31 Jan. to explain to his fans why there's not been a whole lot of fun on his social media of late, and why that's about to change.
"Hi guys, so I realise I haven't been that engaged in my social media or my fan base online over the last couple of years," he says directly into the phone camera. In a theatrical whisper, he adds, "And the things that have been posted on this account might have got a bit boring. And I'm sorry, it's my fault." As he continues to walk through the woods, he says, "The reason I'm making this video is, just being totally honest, I've had some turbulent things been happening in my personal life, so I just didn't really feel like being online and pretending to be something I'm not when I wasn't feeling like that."
While Sheeran hasn't come off social media entirely in the last few months, he has admitted he's pulled back from having an online presence over the last couple of years. Sheeran is certainly not the first celebrity to take a break from apps. In August 2022, Tom Holland quit social media after posting a video telling fans it was "detrimental" to his mental health.
Fortunately, Sheeran fans don't need to worry as the post continues with the singer saying that "things are looking up and I'm back online so, you know, weird sh*t is going to start being posted here." Hilariously, he ends the video by joking, "I've made this video like 50 f***ing times, I'm not making another one."
While Sheeran doesn't specify exactly what the "turbulent things" he's experienced have included, he did become a dad for a second time in May 2022 as his wife gave birth to their second daughter, following the birth of Lyra Antarctica in August 2020. As any new parent knows, babies are the most joyous, yet unpredictable time so it's no wonder Sheeran had other priorities besides his Instagram feed.
Taking a social media hiatus every now and again can be a great benefit to anyone's mental state, whether you need to take a breather from "doomscrolling" or find yourself comparing your life to other online personas. While Sheeran's social media detox has clearly helped him, we can't wait to see just what "weird sh*t" we can expect next. See his candid video below.