Are Harry Styles and Taylor Russell Dating?
What We Know About Harry Styles and Taylor Russell's Rumored Romance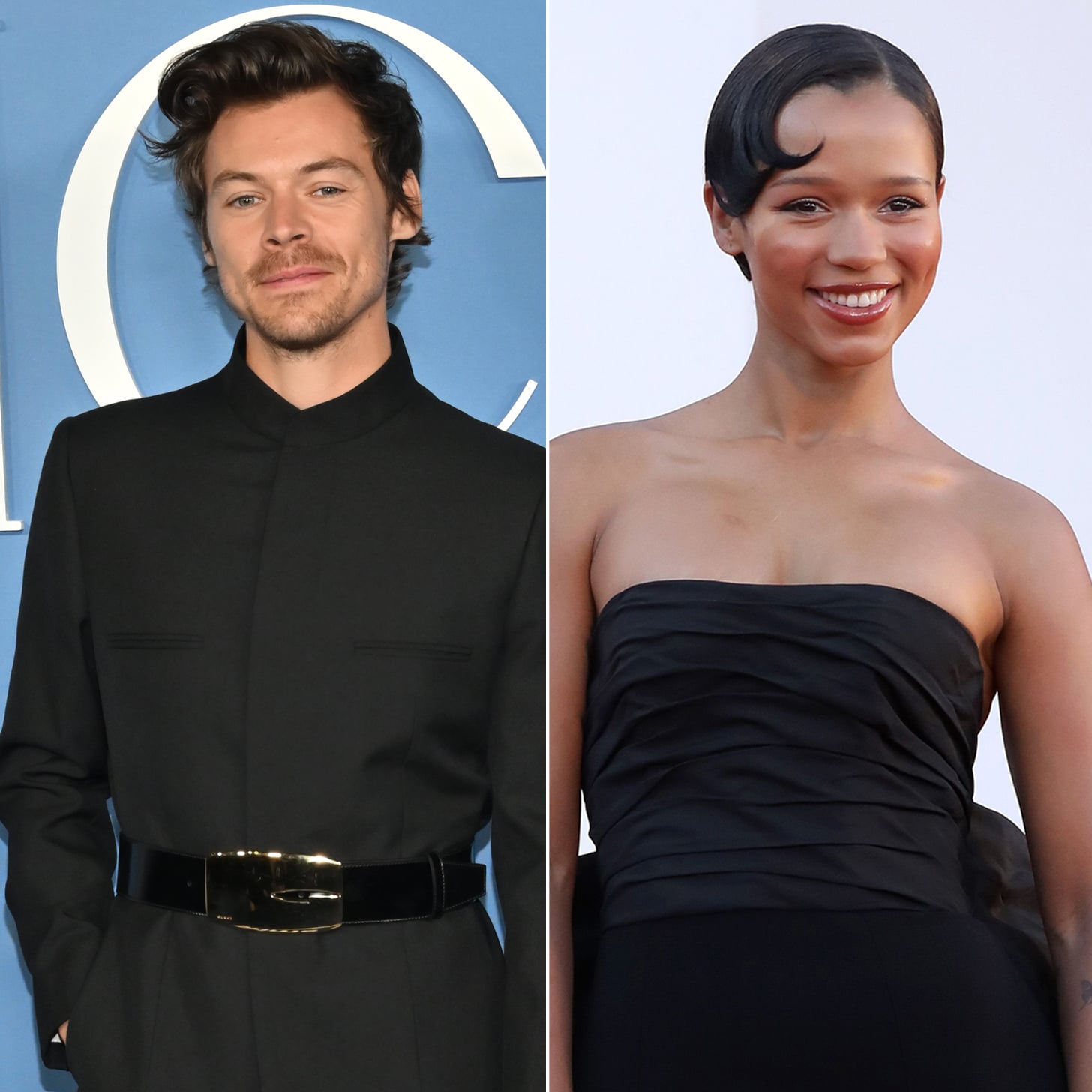 It looks like Harry Styles and Taylor Russell may have a new romance on their hands. The pair were spotted getting coffee in London on 24 Sept., according to People, adding fuel to relationship rumours that have been swirling since the two were first spotted in June.
Before Russell, Styles, 29, was most recently linked to model Emily Ratajkowski. In late March, the two were seen kissing in Japan but they never commented on the connection. Before that, Styles dated Olivia Wilde from the autumn of 2020 until their split was reported in November 2022. Meanwhile, Russell, 29, doesn't have much of a public dating history, though some fans thought she was dating her "Bones & All" costar Timothée Chalamet last autumn.
Styles, who recently wrapped his Love on Tour, began touring his 2019 album "Fine Line" in 2021 (those dates were delayed by the COVID-19 pandemic). He then released his third album "Harry's House" in May 2022 and began touring again. The last date of his tour was on 22 July in Italy.
Russell, meanwhile, continues to build her strong acting résumé. In April, news broke that she had been cast in the upcoming Korean thriller "Hope", also starring "Squid Game" star Hoyeon, Michael Fassbender, and Alicia Vikander. Russell also appears in the indie film "Mother Couch" with Ewan McGregor and Ellen Burstyn, which premiered at the Toronto International Film Festival on 9 Sept.
Back in spring, Russell opened up about how she's naturally introverted during a conversation with artist Elizabeth Peyton for the New York Times. Speaking about balancing being vulnerable as an actor while still protecting herself, Russell said, "I'm working on it. The hard thing for me is finding the balance between remaining open to everything around me while also guarding myself. I haven't found the right concoction yet." She continued, "I'm such an introverted person and I'm sensitive to people, like I can feel what they're feeling. I end up spending a lot of time alone."
Still, she's seemingly not spending all of her time in solitude nowadays. Ahead, trace the chronology of Styles and Russell's rumoured relationship so far.
23 June: Styles and Russell Are Seen Together For the First Time
Fans first spotted Styles with Russell on 23 June. In photos and videos published online, the pair were captured walking together in an unknown location.
8 July: Russell Attends Styles's Concert
Rumours about the pair began heating up when TMZ published footage of Russell in the VIP box at Styles's show in Vienna, Austria.
9 July: Styles and Russell Step Out in Vienna
Styles and Russell were spotted out in Vienna again on 9 July, the day after she attended his show.
10 Aug.: Styles Supports Russell Ahead of Her Play
On 10 Aug., TMZ published a set of photos showing the pair looking pretty cosy at an event for Russell's play "The Effect" at the National Theatre in London the day before. Reps for Russell and Styles did not respond to POPSUGAR's request for comment at the time.
24 Sept.: Styles and Russell Grab Coffee in London
The duo were spotted together once again in late September, this time grabbing coffee in North London.