Harry Styles's Buzz Cut Is Dividing the Internet
Not Harry Styles Without His Beloved Hair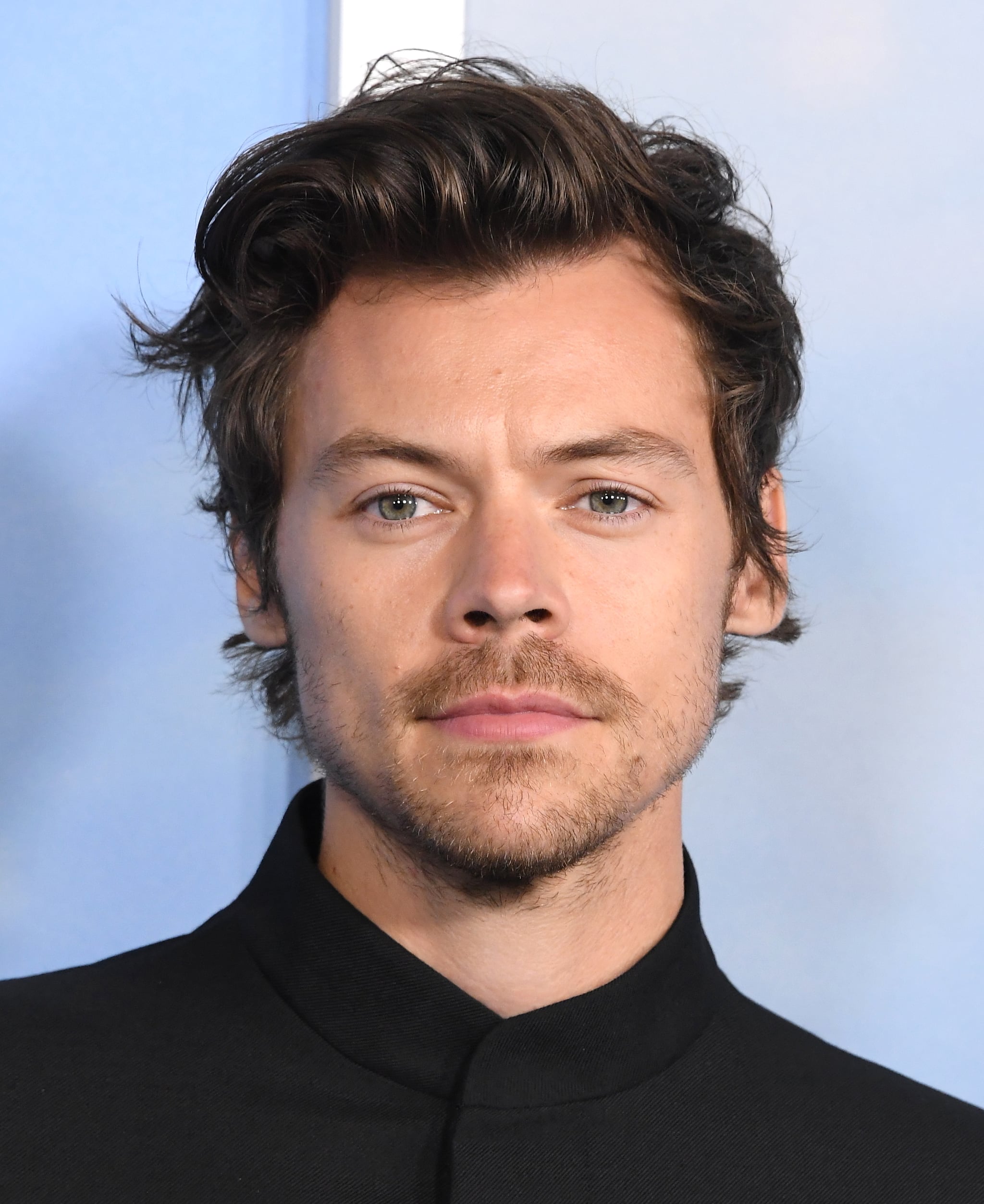 Image Source: Getty / Steve Granitz / Contributor
So, Harry Styles got a buzz cut. On 7 Nov., news that the singer potentially cut his hair started to circulate on the platform X, formerly known as Twitter, sending fans into a frenzy. The original tip was revealed via gossip blogger Deuxmoi's text chain exclusively for their followers. They were the first to break the news but it wasn't confirmed until days later with a new photo of the singer at an event to celebrate the launch of his new Pleasing Fragrance in London. In the image taken by photographer Lloyd Wakefield and posted on Instagram on 15 Nov., Styles's freshly shaved head is front and center.
The original text breaking the news has since been reposted by numerous other gossip pages, and in it, the anonymous source claimed that Styles was seen without his "luscious" hair at a U2 concert at Sphere in Las Vegas. Deuxmoi said they'd seen the evidence themselves, but didn't have permission to share the photos with the general public.
Long before the haircut rumours were deemed true, Styles's fanbase began sharing their very mixed reactions to his possible makeover. "Rip Harry Styles's hair you were so loved by me," one supporter wrote. "The girlies are crying over Harry Styles cutting his hair meanwhile I'm feral for a good buzzcut," another said.
Now Styles's mum, Anne Twist, has wade into the internet debate. Posting a photo of her popstar son with his freshly shaved head, she leapt to her son's defence, berating those who have made negative comments online about a harmless haircut. "When you consider that H has a legacy of kindness and inclusion, has always made every effort to make everyone feel seen and appreciated for exactly who they are … there's an irony in the negativity he's been shown for having a haircut. Sorry but I don't get it," she captioned the post. And we have to agree.
There aren't very many people who can elicit such a strong reaction from a simple haircut. Numerous other celebrities like Doja Cat, Maisie Williams, and Saweetie have been spotted in their own versions of the hairstyle, but the loss of length didn't seem to hit their respective fandoms quite as hard. Wherever you stand on this news, know that buzz cuts are a great way to bring a touch of edge to your day–to–day look while barely lifting a finger. If you're on the hunt for your own dramatic makeover or are simply ready for a big chop, it can't hurt to take a page out of Styles's book this autumn and winter.
See the photo of Styles's new haircut for yourself, here.