Is Lilibet a Princess?
Harry and Meghan Call Lilibet a Princess For the First Time in Official Statement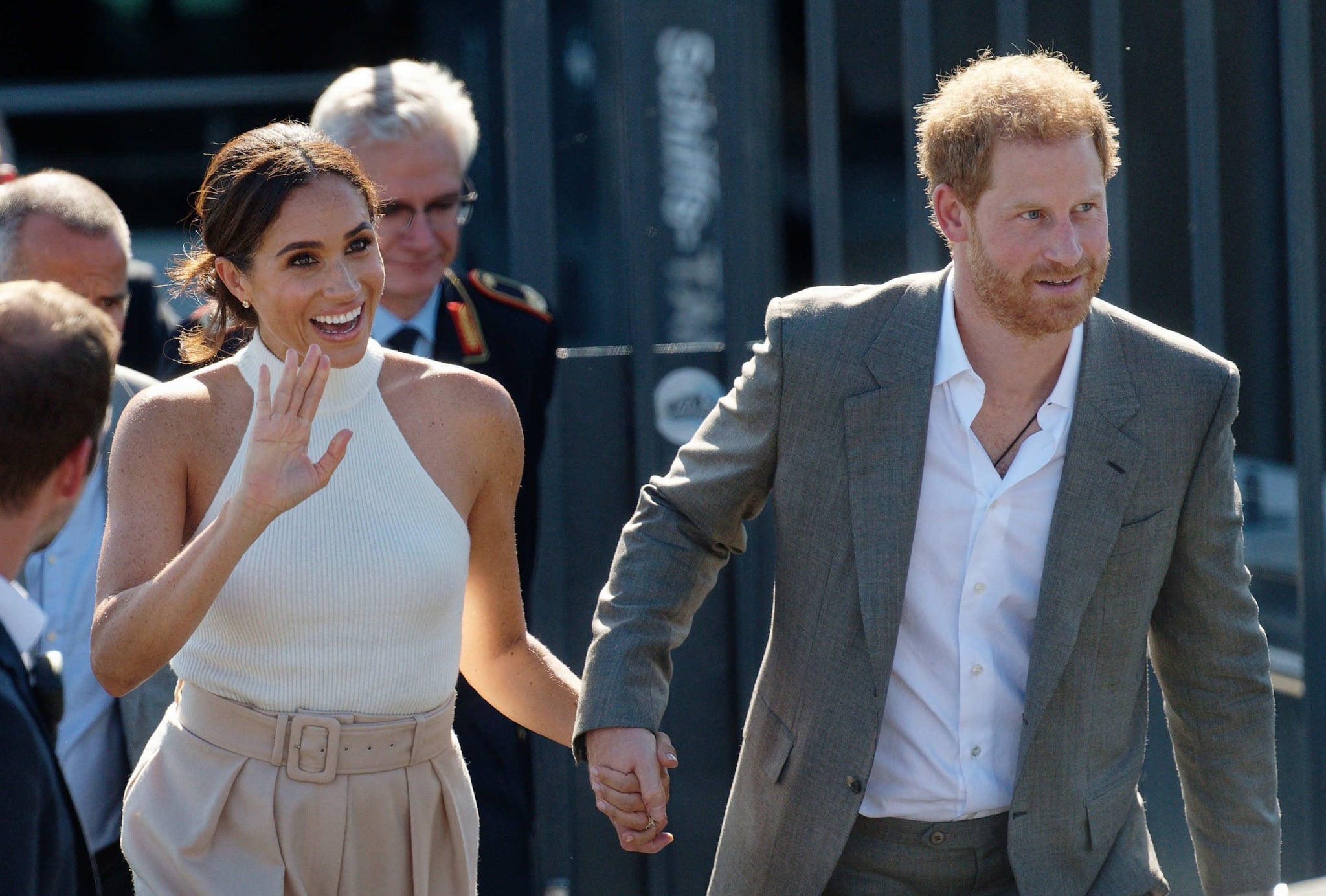 As the grandchild of King Charles III, Prince Harry and Meghan Markle's daughter, Lilibet, is now considered a princess in the wake of Queen Elizabeth II's death in September, thanks to a rule established over 100 years ago.
The Duke and Duchess of Sussex referred to Lili using her new title for the first time when announcing her christening on 8 March. "I can confirm that Princess Lilibet was christened on Friday, March 3, by the Archbishop of Los Angeles, the Rev John Taylor," a spokesperson for the Sussexes said in a statement to People. The outlet also reported that both Lili and Archie's titles will soon be updated on the official royal website (though Buckingham Palace did not immediately respond to POPSUGAR's request for confirmation).
On 4 June, 2021, the Duke and Duchess of Sussex welcomed their daughter into the world at the Santa Barbara Cottage Hospital. The tiny tot is named after her great-grandmother, Queen Elizabeth II, and Harry's late mother, Princess Diana. The couple had already left the royal family at that point, meaning that Lili never experienced the dramatic events they detailed in their Netflix documentary, "Harry & Meghan," and she's spent her life, so far, in Montecito, California.
Even though Lili did not receive a royal title when she was born (just like her brother, Archie), she is now a princess because of the current rules, issued by King George V in 1917. Those rules state that the title of prince or princess goes to the sons and daughters of the sovereign, grandchildren born to the sovereign's sons, and the eldest son of the Prince of Wales's eldest son. Since Lili is a granddaughter of the sovereign, that makes her a princess. Archie is also now considered a prince.
Lili is currently seventh in line to the British throne, following Harry and Archie, who hold the fifth and sixth spots, respectively.