Jennifer Garner Says She Ignores Ben Affleck Memes
Jennifer Garner Says She "Works Hard" to Avoid Memes and Press About Herself and Ex Ben Affleck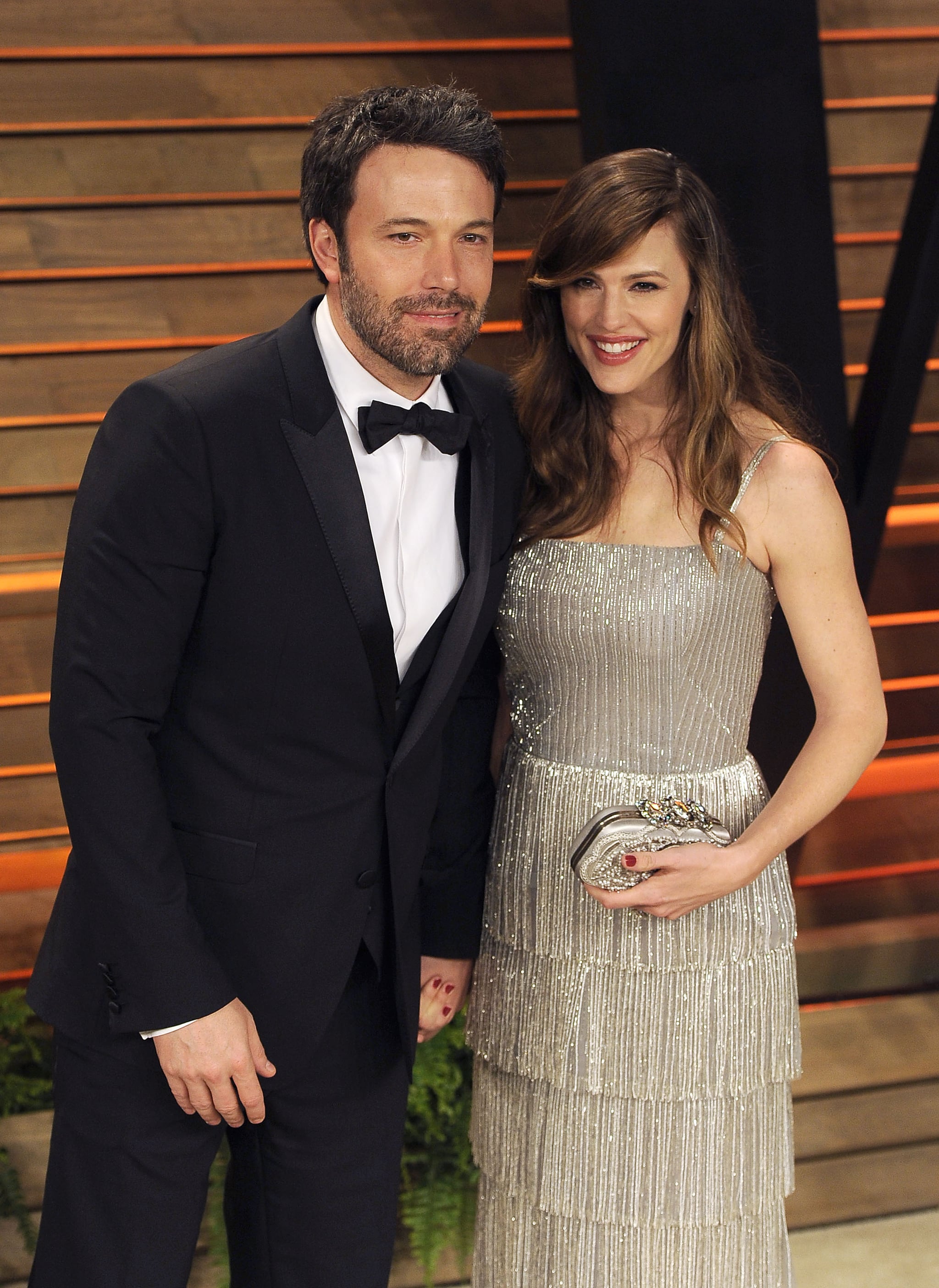 Jennifer Garner is protecting her peace. The star shared that she avoids news, memes, and other content about herself and ex-husband Ben Affleck, recently telling Stellar Magazine (via Cosmopolitan) that she "[works] hard not to see either of us in the press."
"It doesn't make me feel good, even if it's something nice about one of us," she said in the April interview. "I just try to forget that I'm out there in any way, and the same with anyone I love. I don't need to see anyone in my family made into a meme." Despite that, she acknowledged that she understands where some of the memes about her ex are coming from. "I'm sure he's quite meme-worthy, yes!" she said of Affleck.
Affleck has indeed inspired a fair number of memes over the years. From his penchant for wandering around with huge cups of Dunkin' Donuts iced coffee to his frustrated body language at the 2023 Grammys, the internet seems to love turning Affleck into a running gag. Affleck seems to have even leaned into some of the buzz, filming a Super Bowl commercial for Dunkin' Donuts.
Still, he seems to appreciate some of the jokes about him more than others, and recently set the record straight about what was going on at the Grammys as he sat next to his wife, Jennifer Lopez. "I had a good time at the Grammys," he told The Hollywood Reporter in March. "My wife was going, and I thought, 'Well, there'll be good music. It might be fun.'" Still, he also shared that like his ex-wife, some of the mean-spirited conversations and quick judgments that resulted from that experience hurt.
"I've gone to events and been pissed off," he continued in the interview. "I've gone and been bored. I've gone to award shows and been drunk, a bunch. Nobody ever once said I'm drunk. [But at the Grammys] they were like, 'He's drunk.' And I thought, that's interesting. That raises a whole other thing about whether or not it's wise to acknowledge addiction because there's a lot of compassion, but there is still a tremendous stigma, which is often quite inhibiting. I do think it disincentivizes people from making their lives better."
Both Affleck and Garner are in the midst of high-profile projects. Affleck's "Air," which tells the origin story of Nike's Air Jordans, premiered on April 5. Meanwhile, Garner is starring alongside Nikolaj Coster-Waldau in "The Last Thing He Told Me," which premieres on 14 April.
The pair, who share three kids, tied the knot in June 2005 and split in June 2015. In 2022, Affleck married his former fiancée, Lopez.