Jessie J Reveals She's Having a Boy in New Instagram Video
Jessie J Reveals She's Having a Baby Boy — and That Her Son Is Already a Fan of Her Music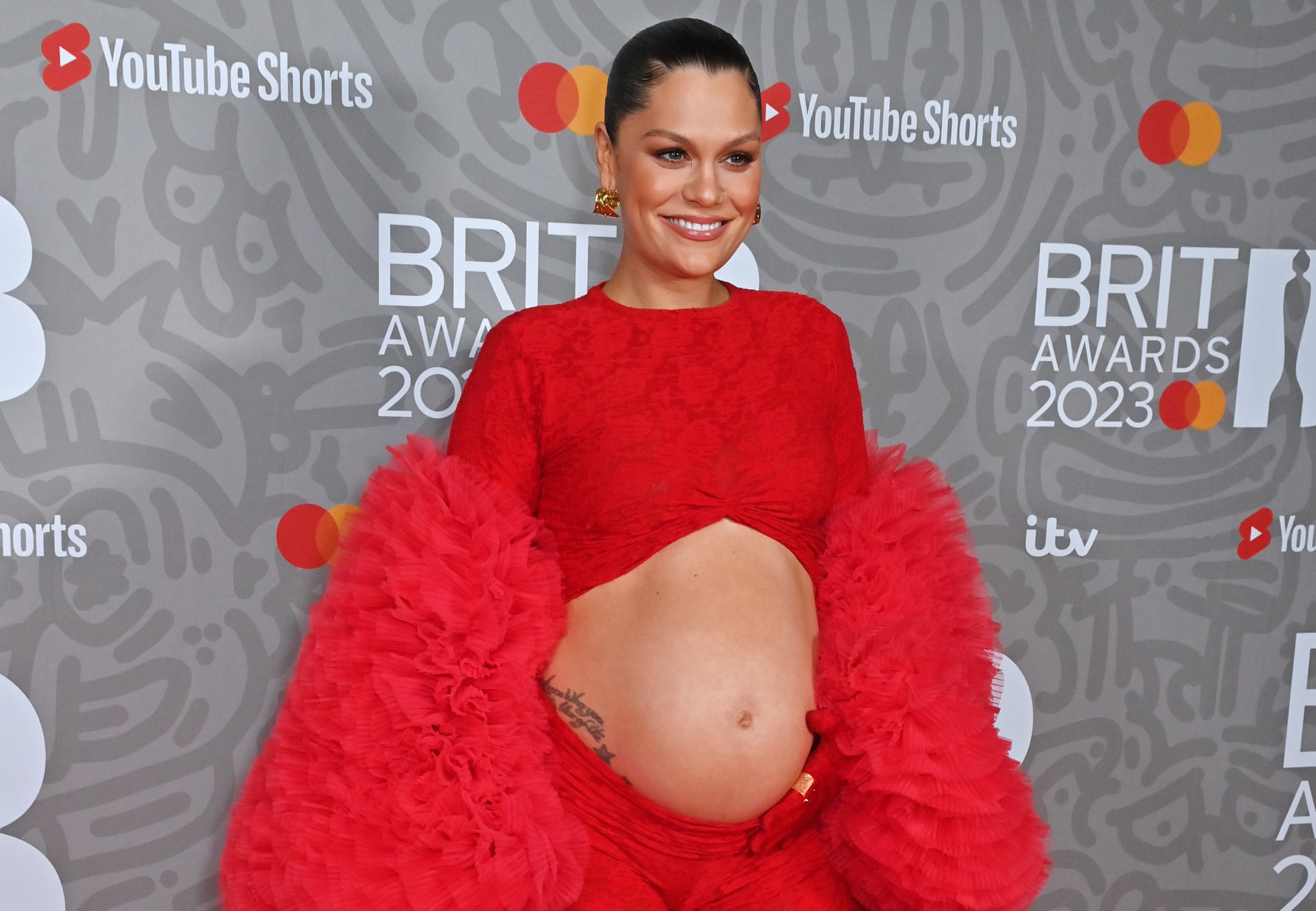 Image Source: Getty / David Benett
Jessie J is having a little boy! On 11 Feb., the singer shared a video of herself singing a new song on Instagram. In the video, she revealed her son already loves listening to his mum sing.
"Since I wrote this song every time I play it or sing it he moves like crazy... so I think this song is the one," she captioned the post. Oh yeah... I'm having a boy 🥹 And I promise I am wearing underwear 🥲."
In the video, Jessie J is wearing what appears to be a silky white robe that's open at the front. As she sings, she touches her belly and pauses to talk to the baby. While she doesn't reveal the name of the song, she does sing a few lines from it (and points her fans to a link where they can presave her upcoming new music). "Something's changed that I've been waiting for, I feel its weight falling to the floor," she sings in the clip. Just hours after posting the sweet video, she rocked up at the Brits red carpet wearing a red crop top and matching legs to ensure her growing bump was front and centre.
Recently, the 34-year-old got real about her pregnancy challenges. On 8 Jan., the singer shared a video montage on Instagram that included a few clips of her getting sick and captioned it, "I was warned about that first trimester and it was WOOFY WOOF." In one clip, she said, "I can't even explain to you how sick I feel. Look at the state of me." That same day, Jessie J posted other videos of herself looking a bit more joyful with the caption, "Happy Grateful Excited."
She first announced her pregnancy on Instagram on 6 Jan. with an emotional video detailing her pregnancy journey. "I am so happy and terrified to finally share this . . . Please be gentle with me," she captioned the clip set to her song "Sunflower." "Honestly, ya girl just wants to ugly cry in public in a catsuit eating a chocolate covered pickle with no questions asked."
Shortly after that post went up, a handful of celebrities chimed in with congratulatory messages in the comments. "AHHHHHHHHH SCREAMING CONGRATULATIONS TO YOU!!" Kelly Rowland wrote. Ruby Rose also commented, writing, "When you told me - in my heart I'd [sic] hearts I felt the most gratitude.. you deserve this beyond belief xxx."
After going public with her pregnancy loss back in November 2021, Jessie J opened up about the grief she was still feeling nine months later in August 2022. In an intimate Instagram post, she wrote, "When I was 16 years old I wrote a list of things I wanted by the time I was 30 • 1st thing on the list was to be a Mum. Now I'm nearly 35 and some days the grief of losing a baby and it not being easy to have one, and wanting my life in that way to look completely different to what it looks like right now just overwhelms me."
She continued: "I know it's healthy and normal to have days of complete sadness and to honour all the feelings that come up, good and bad. The bad isn't often at all and yes I could go through this moment right now today alone in private and usually do, but today I am here. Because I know thousands of people around the 🌎 feel just like I do. Maybe you read this and feel the love I have for you. I hope you can. Connecting is key. Hugging you all 🫂🤍."
Check out Jessie J's pregnancy updates ahead.