JoAnna Garcia Swisher Talks The Ultimatum: Queer Love
JoAnna Garcia Swisher Talks Hosting "The Ultimatum: Queer Love": "This Show Is So Special"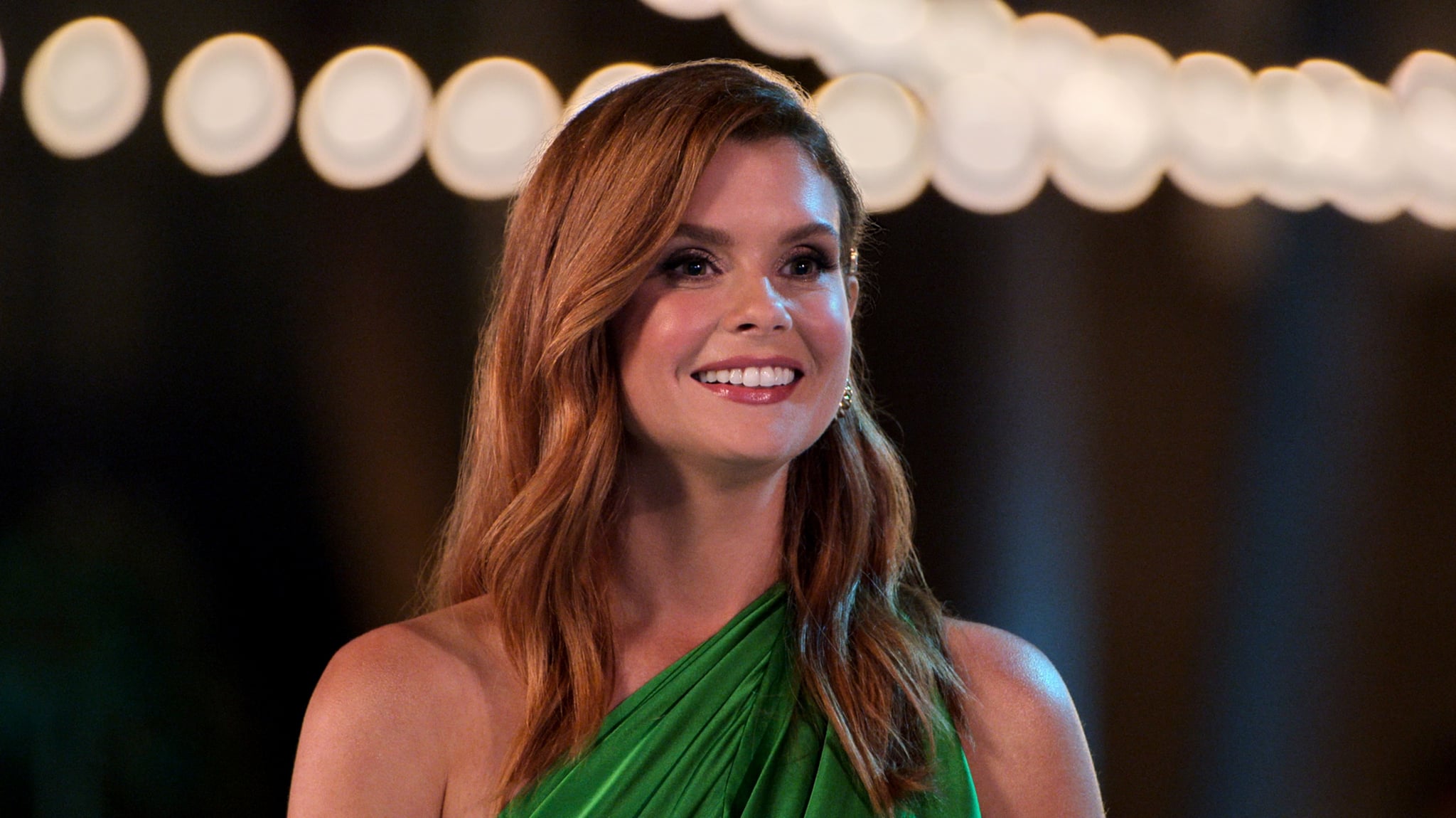 JoAnna Garcia Swisher is taking on a whole new kind of role. You may have seen her as Cheyenne Hart Montgomery in "Reba," or more recently as Maddie Townsend in Netflix's "Sweet Magnolias," but her latest gig on Netflix's "The Ultimatum: Queer Love" marks her first time as a host.
"The job itself, as a host, was a new one for me, but it was so exciting, and I was so proud to be a part of a show that celebrates queer relationships," she tells POPSUGAR. "It really opens up the door to look a little bit deeper into the dynamics of queer relationships, as well as the challenges."
"The Ultimatum: Queer Love" follows the structure of its parent show, "The Ultimatum: Marry or Move On," focusing on five couples as they navigate a trial period of married life with their partner — and then with someone else. From there, they decide once and for all if they want to actually tie the knot.
For Swisher, despite all the inevitable drama, the most rewarding part of the experience was the love she was able to witness between the contestants. "At the heart of it, there's just so much love between the people that participated in the show, and it was just really amazing to see how vulnerable they were, and how willing they were to go there and experience the task at hand," she says. ". . . It was just really amazing to see them go through this process."
Still, she notes, her hosting duties meant that she didn't get to spend quite as much time getting to know the cast that she would have liked. "I wanted to spend more time with all the people that were a part of the show. I feel like I got to know them so intimately just watching their stories unfold, but I didn't get to gab it up with them as much as I wanted to," she says, noting that fortunately, "at the end I got to spend a little bit more time with them." Ultimately, though, she saw her hosting role as a supportive position. "I was just there to help drive the experiment along and the process along, and it was really just amazing to see how it all ended up," she said.
Swisher herself doesn't identify as queer, a fact that one contestant confirms in the very first frames of the show. Still, she told Elite Daily that her sexuality "didn't really come up" during the filming process. She's also careful to acknowledge that there are differences between straight and queer relationships. "Obviously, there are so many special nuances and complexities to queer relationships, which I think are really important to highlight and celebrate and shine light on," Swisher told the outlet on May 24. "It's a huge reason why this show is so special and so important."
"The Ultimatum: Queer Love" comes amidst a challenging time for the LGBTQ+ community, with anti-trans and anti-drag laws ramping up across the country. It feels like the right time for a show that celebrates queerness, queer love, and queer community, and Swisher just seems grateful to be along for the ride. "I think it's such an important show and I'm so excited for people to see it," Swisher says. "It's so fantastic."
"The Ultimatum: Queer Love" is now streaming on Netflix.