Keanu Reeves Opens Up About Girlfriend Alexandra Grant
Keanu Reeves Gives Rare Insight Into His Relationship With Girlfriend Alexandra Grant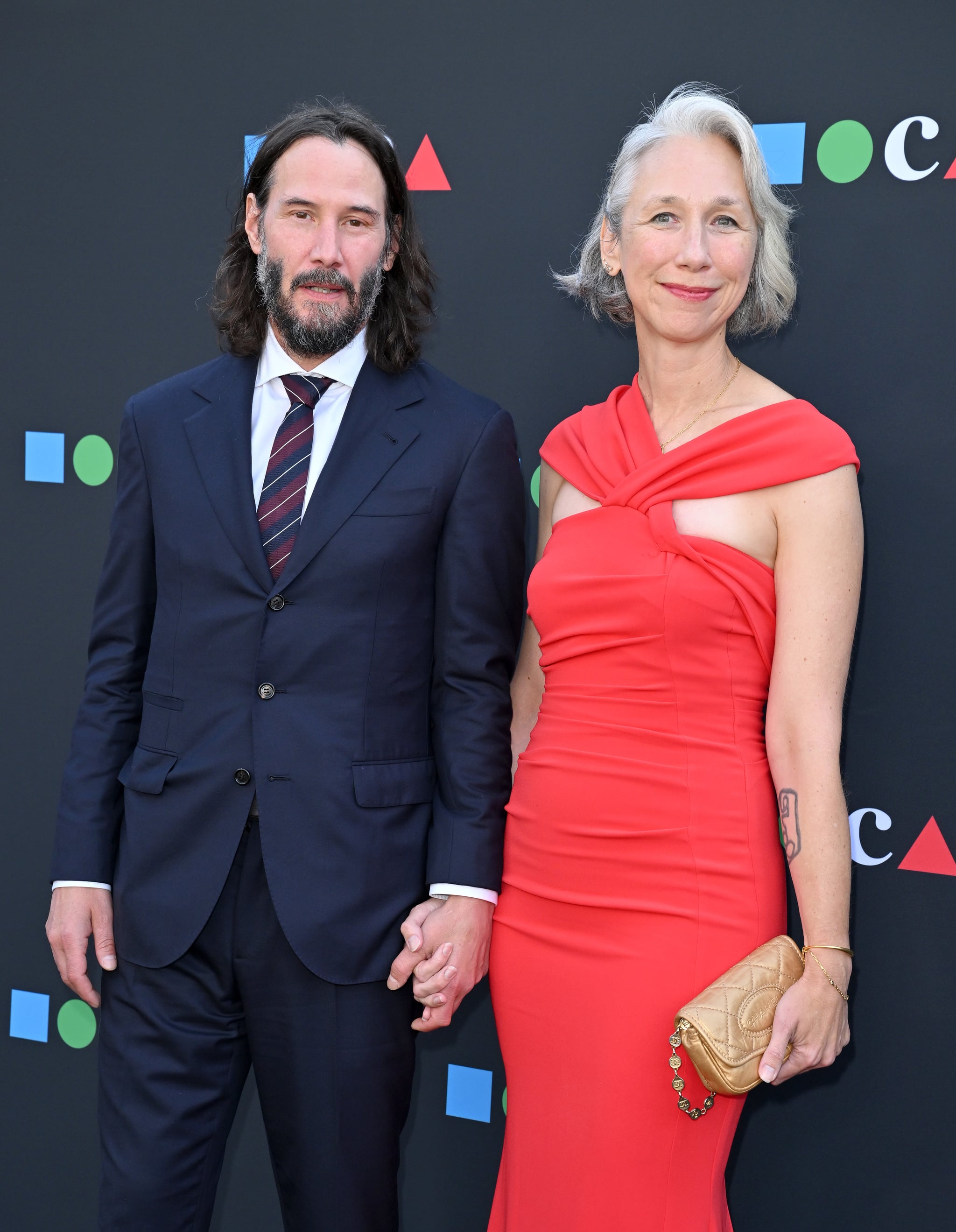 Keanu Reeves is opening up about his relationship with girlfriend Alexandra Grant. Reeves and Grant have been together since at least 2019, when they made their red carpet debut, but they've been friends for even longer, having collaborated on multiple projects. Reeves recently gave fans a small (and very rare) glimpse into their lives together.
Reeves was speaking to People, who asked what the "John Wick" star's "last moment of bliss" was.
"A couple of days ago with my honey," the actor, 58, said. "We were in bed. We were connected. We were smiling and laughing and giggling. Feeling great. It was just really nice to be together."
In general the duo have been tight-lipped about their romance, but Grant, 49, did discuss the public reaction to their relationship in a 2020 interview with Vogue. "I think every single person I knew called me in the first week of November, and that's fascinating," the artist said. "But the question I've been asking in all of this is: 'What is the opportunity for good?'"
Grant also opened up about how she and Reeves ended up collaborating together on their 2011 book "Ode to Happiness," back when their friendship was platonic. The book, which is about climbing out of depression, has his words and her art. "The book was made as a surprise, by me, for Keanu, as a private gift," she told Vogue. "All our friends sitting in the room got the giggles when I gave it to him – they said, 'Please publish it!' So that's how we got into publishing."
Grant also told Vogue that she's a big romantic, saying, "Love at every level is deeply important to my identity. . . . I do not believe that isolation is the way. There is a period of isolation that I do as a painter, but I deeply value the experience of being in relationships."