Kelly Osbourne and Sid Wilson Relationship Timeline
A Timeline of Kelly Osbourne and Sid Wilson's Friendship Turned Romance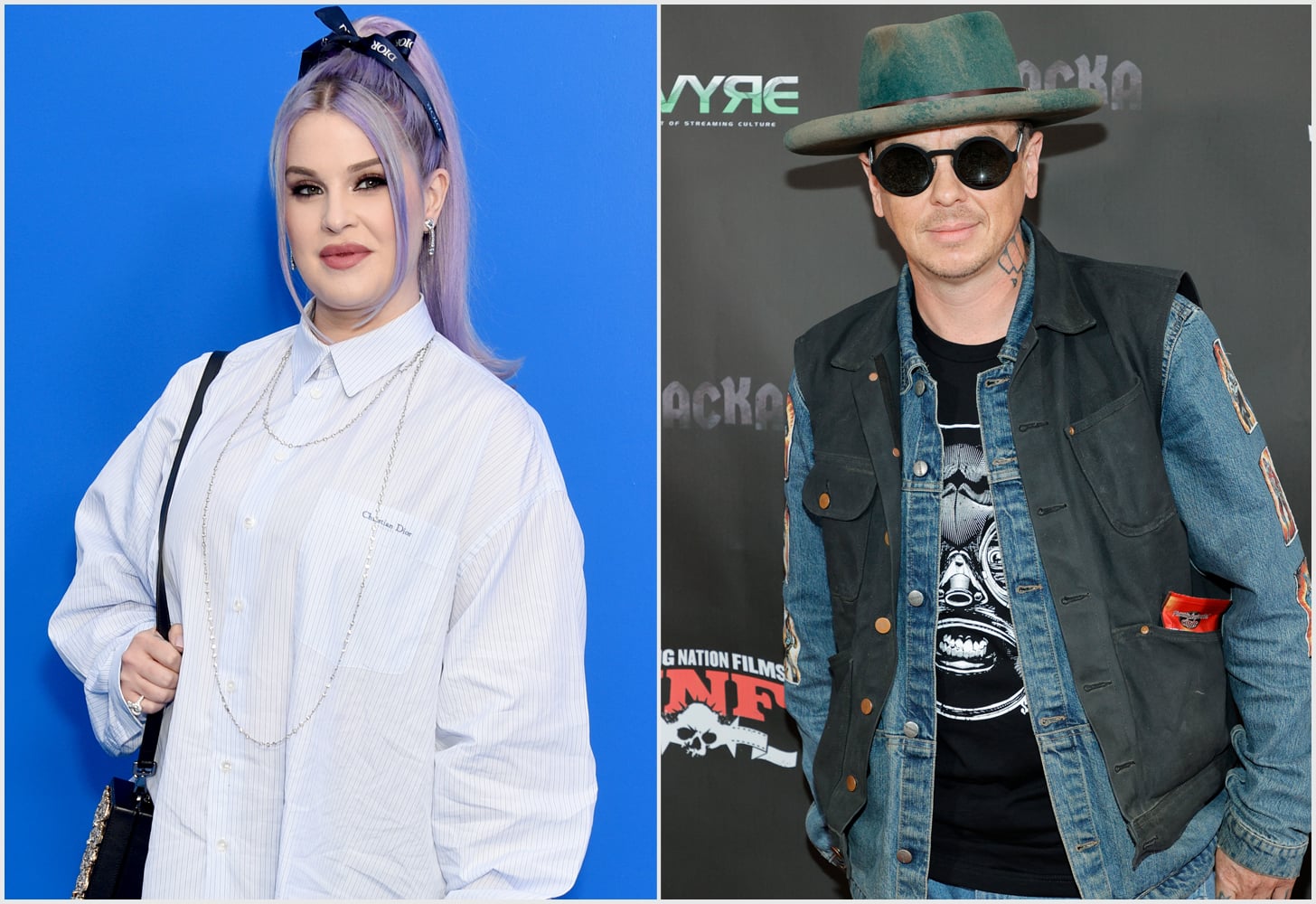 Image Source: Getty / Gregg DeGuire / Amy Sussman
Just one year after announcing their relationship to the world, Kelly Osbourne and Sid Wilson are parents! Kelly's famous mother, Sharon, revealed the couple's exciting baby news on 3 Jan. during an episode of "The Talk," where she confirmed the two welcomed their first child, a baby boy named Sidney.
Osbourne's pregnancy and birth are just a couple of the milestones in her and Wilson's love story, which People says began in January 2022 over two decades after they initially met. On 21 Jan., 2022, a few days after Osbourne wished the Slipknot member a happy 45th birthday on Instagram, the outlet reported that a source said the pair are "very happy together."
Since then, the couple have only shared a few rare glimpses of their love with the public, from their first Valentine's Day to their pregnancy journey. And now that the world knows about the new addition to their family, there will hopefully be more sightings to come. Read ahead for everything else we know about Osbourne and Wilson's relationship.
Mid-1999: Kelly Osbourne and Sid Wilson Meet at Ozzfest
According to People, Osbourne and Wilson connected by striking up a friendship after meeting at Ozzfest in 1999, aka the music festival founded by her parents, Sharon and Ozzy.
January 2022: A Source Confirms Kelly Osbourne and Sid Wilson's Romance
Before revealing their romance to the world themselves, a source told People that Wilson's appearance on Osbourne's Instagram page, via her birthday tribute to him, wasn't surprising considering the two have known each other for over 20 years. "Kelly and Sid met when his band was touring with Ozzfest in 1999," the insider said. "They have remained friends since. They are very happy together."
February 2022: Kelly Osbourne and Sid Wilson Go Instagram Official
Less than a month after a source commented on Osbourne and Wilson's relationship, the pair confirmed their love by posting a photo of them kissing on Instagram. "After 23 years of friendship I can't believe where we have ended up!" Osbourne captioned her post shared on Valentine's Day. "You are my best friend, my soulmate and I am so deeply in love with you Sidney George Wilson. 💜" In his own loving post, Wilson wrote, "There is not enough colours to display the palette of Love I have for you in my Heart 💜 Happy Valentines Day my Love XoXo."
May 2022: Kelly Osbourne Announces She and Sid Wilson Are Expecting Their First Child
Three months after their relationship reveal, Osbourne followed up with more exciting news from the couple: ultrasound photos of their first child together. "I know that I have been very quiet these past few months so I thought I would share with you all as to why… I am over the moon to announce that I am going to be a Mumma," Osbourne wrote in an Instagram post. "To say that I am happy does not quite cut it. I am ecstatic! 🤰💜." Wilson also shared the news on his page, simply using a series of emojis (💕❤️👨‍👩‍👦❤️💕) to caption another ultrasound pic.
In October, during an interview with "Entertainment Tonight," Osbourne confirmed that she and Wilson were having a baby boy, though she also noted her father spilled the news before she had a chance to. "I mean, he's told everyone," she said at the time, " . . . the gender of my baby before I ever got the chance to, and I'm just like, 'Aww Dad, come on. Like, come on,' but I will say, every single day he does this little song and this little dance about how excited he is, and he is so excited that it's a boy. It's the first — out of me and my brother, it's the first boy, so, he's like planning all these things."
2022: Kelly Osbourne and Sid Wilson Welcome Their Son
It's unclear when exactly Kelly gave birth to the couple's son, but her mother made his arrival known on "The Talk" when she shared an update on her grandson. "They're just so, so great. So great," Sharon said on the show. "[Kelly] won't let a picture go out of him. No, and I'm so proud of her."
However, it seems Sharon shared the news without Kelly's permission because on 5 Jan., the latter posted a statement about her son on her Instagram Story that read, "I am not ready to share him with the world. It is no one's place but mine to share any information on my baby."