Kit Harington and Rose Leslie Are Expecting Baby #2
Kit Harington and Rose Leslie Are Expecting Their Second Child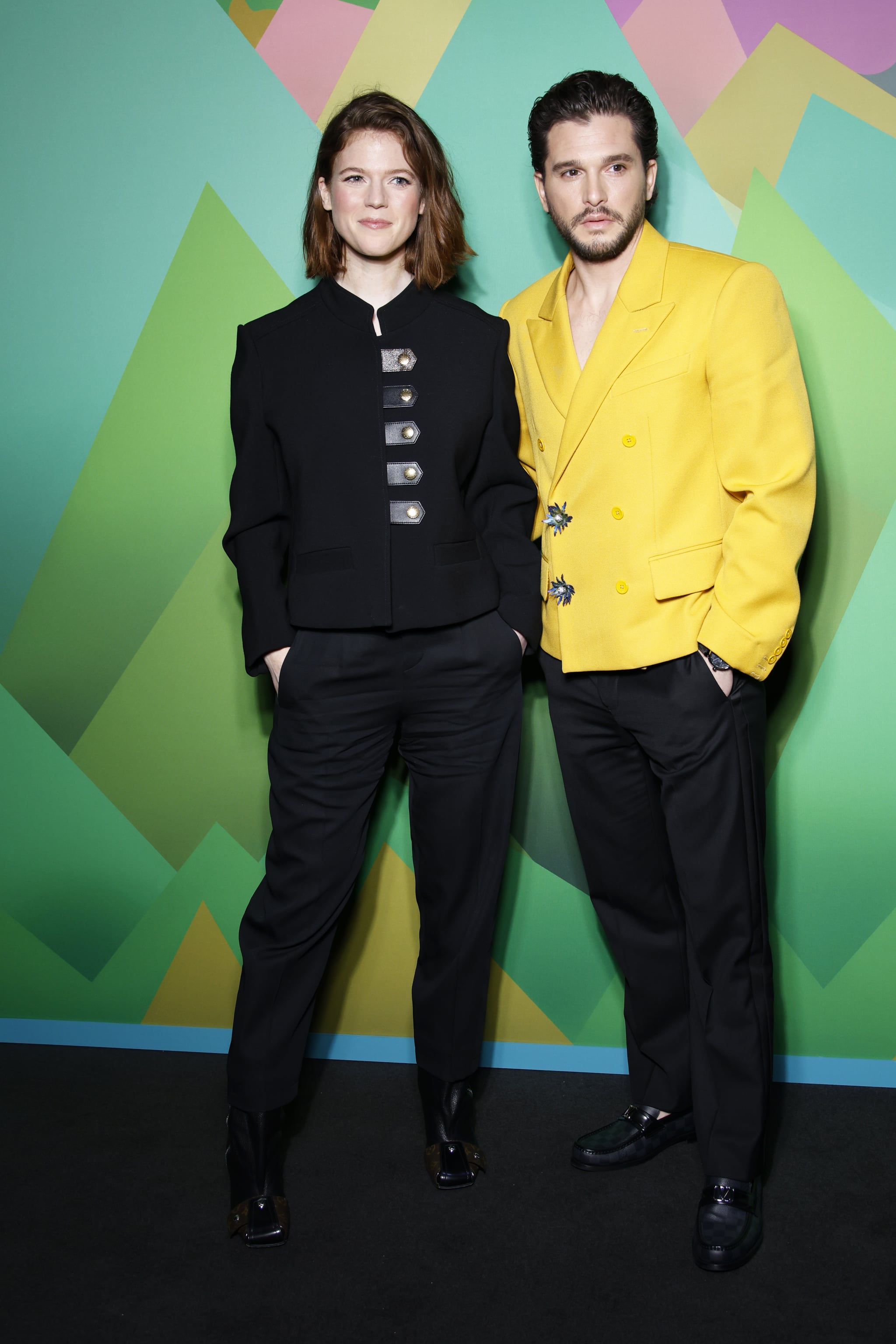 Kit Harington and Rose Leslie will soon be a family of four — even though his 2-year-old son isn't quite sure about having a new baby brother or sister just yet. Harington announced his and Leslie's happy news during his appearance on the 3 Feb. episode of "The Tonight Show Starring Jimmy Fallon." The couple welcomed their first child in early 2021.
"He's about to get the shock of his life," Harington told Fallon of his son (whose name he and Leslie have not revealed). "Which is that he's about to get a brother or sister." The "Game of Thrones" actor went on to explain that his son hasn't quite grasped the idea that he's going to be a big brother soon.
He continued, "I'm not sure he's quite conceptually understood it just yet. We're trying to get him ready for it. We point to Rose's tummy and say, 'Mummy's baby, mummy's baby.' And he points at his tummy and goes, 'My baby.'"
Meanwhile, Leslie and Harington are firmly in "practical" mode this time around. "I'm terrified," he explained. "You know, with the first baby, you're like walking on clouds and dancing through fields of daisies for nine months Well, the man is anyway. But this time... the reality check comes much shorter. You get practical real quick."
Leslie and Harington first met on the set of "Game of Thrones" in 2012, where they played star-crossed lovers Ygritte and Jon Snow. While their onscreen love story ended tragically, offscreen the couple is still going strong. They officially tied the knot in 2018 in a beautiful wedding in Scotland that was attended by many of their castmates from the show, as well as their family and friends. Then, in 2021, they became parents for the first time to their little boy.
Check out the video below to see Harington share his happy news, as well as an update on that rumoured Jon Snow-centreed "Game of Thrones" spinoff.