Lily Collins Mental Health Awareness Week Instagram Post
Lily Collins Opens Up About Her Mental Health in Her Teenage Years to Comfort Fans: "We're Not Alone"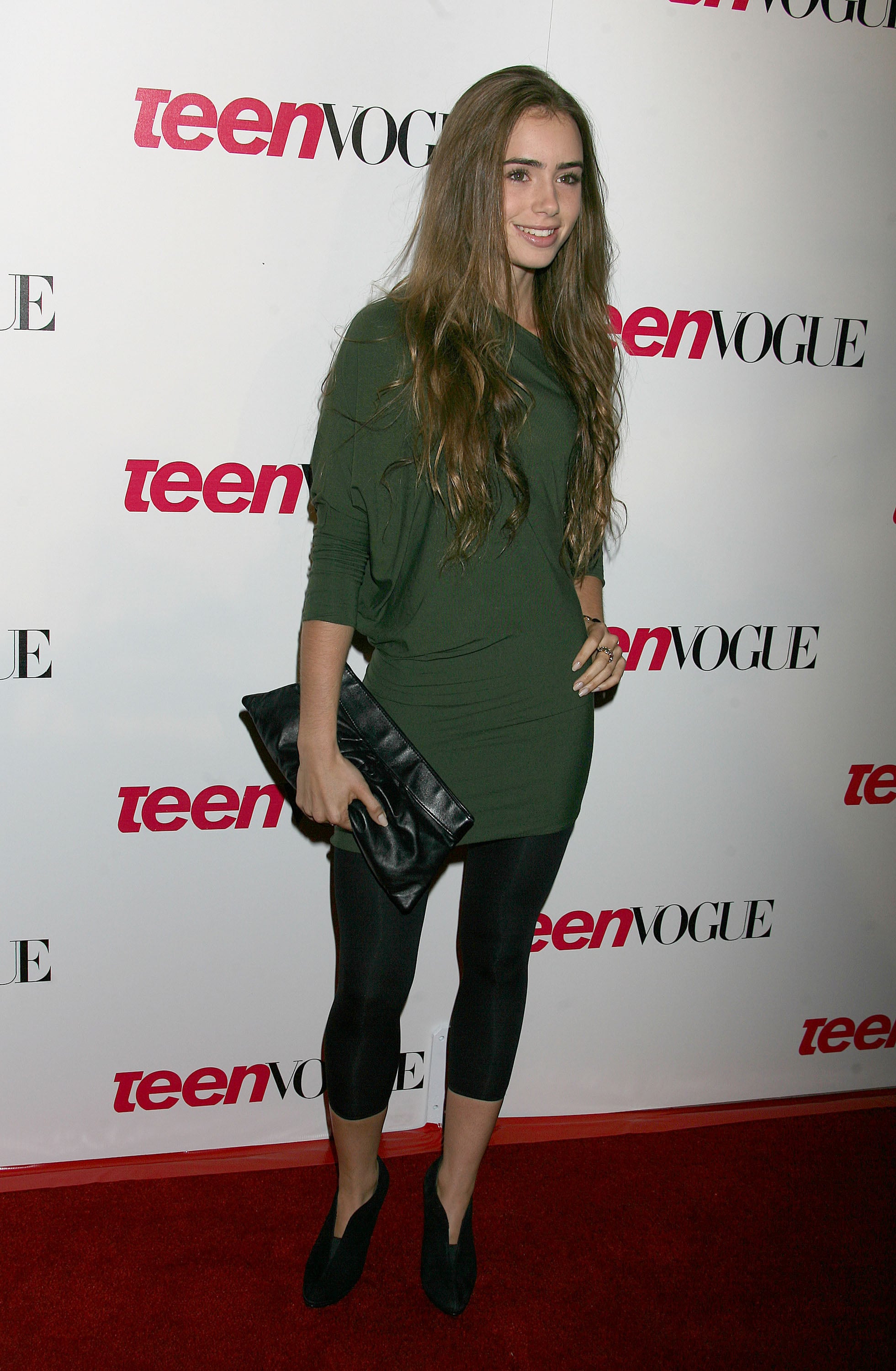 On Wednesday, Lily Collins opened up in a candid Instagram post about her mental health during her late teens and 20s. In honour of Mental Health Awareness Week, the actor looked back 14 years ago, at her teenage self, and reflected on her struggles in hopes that it'll give her fans comfort and encouragement.
Lily posted a photo of herself at the Teen Vogue Young Hollywood party back in 2006 (when she was just 16), along with the caption, "On the surface, this was a happy, confident girl. On the inside, I was struggling with so much insecurity and doubt within myself." She continued, "At this age throughout my late teens and into my twenties, it felt really difficult to speak out about my internal struggles — with family, with relationships, eating disorders and overall uncertainty."
She added that the topic of mental health should never be taboo and wishes she could tell her younger self that "we're never alone." She also encouraged fans to lean on good friends and family, and focus on the positives, noting that this is especially important right now with lockdown still predominantly in place. Lily ended her candid post with a hopeful message, "But let's give ourselves and each other a little boost of encouragement this week and everyday moving forward and try our hardest not to judge one another too harshly. Self care is not selfish. It's self love."
Fans were quick to comment and thank Lily for her honesty: "thank you for sharing this ❤️ this is exactly what i needed to read right now." Director, Charlie McDowell (who Lily has been dating since last summer) also commented on the post: "What a beautiful human you are. Inside and out."